What is a Brazilian Butt Lift (BBL)?
The musician Sir Mix-A-Lot said, "I like big butts and I cannot lie," and he isn't the only one with that opinion. I see plenty of women who want a slimmer waist and a more voluptuous derriere. For them, a Brazilian butt lift (or BBL) might suit their needs.
The BBL is a type of buttock augmentation that uses excess fat from your own body to augment the buttocks for a more natural enhancement. The demand for butt lifts increased 252% from 2000 to 2015, according to the American Society of Plastic Surgeons.
So, I thought it would be useful to go into more detail about this popular buttock augmentation procedure. But like everything in life, there are plusses, but some serious downsides that all patients need to be fully aware of.
What is Brazilian Butt Lift plastic surgery?
Firstly, let's talk about what this procedure is. The Brazilian butt lift is actually popular among both men and women. It creates rounder and more defined buttocks without the need for artificial implants. Instead, the buttocks are enhanced using excess fat taken from other areas of your body, such as the waist, hips, or arms.
A flat rear end can be caused by weight fluctuations, aging, or genetics. A Brazilian butt lift provides a natural-looking way to add volume and shape to the buttocks.
What types of butt lift plastic surgery are there?
Of course, the Brazilian butt lift is not the only way to enhance the shape of your rear end. Buttock implants can also be used to reshape the derriere. During your consultation, we'll discuss your goals and what will best safely achieve your desired look. And, in some cases, if what you desire is realistic or safe.
Implants vs Fat Transfer Buttock Augmentation
BBL cosmetic surgery is an option for those who want to avoid putting anything "foreign" into their body (such as an implant). However, not everyone will have enough body fat to harvest for fat transfer to the buttocks. In that case, implants may be the only option to lift and fill out the buttocks.
On the downside, buttock implants only deliver volume to a specific area. Therefore, they aren't always ideal as it's harder to reshape the buttocks in a "more natural" way. Implants also tend to feel less natural than when the body's own fat is used.
Most board-certified plastic surgeons don't prefer implants for buttock enhancement due to their potential complications. These complications can include infection, implant displacement, scar tissue, healing problems, and sagging.
What's my process for patients interested in the Brazilian butt lift procedure?
Step one is always a consultation with me. We'll go over your appearance goals and equally important, your overall health. If together we determine this is a safe procedure for you, and there is enough excess fat to be moved via fat grafting, we move our discussion to the next step. This is when we go over the extremely important procedure risks as well as an honest discussion about the expected outcomes. It is critically important to me that every patient has truly realistic expectations and makes a fully informed decision.
On the day of your BBL procedure, you'll of course be comfortably sedated so you feel no discomfort with my exceptional anesthesiologist. Then, I'll liposuction unwanted fat from the predetermined location, which generally comes from one or several of these locations:
inner or outer thigh
upper arms
upper and/or lower back
abdomen
"love handles"
The harvested fat is then purified and the best fat cells are precisely and carefully transferred to the buttocks. The fat is expertly transferred to specific areas of the buttocks to make them shapelier and fuller. My goal is for the final results to appear 100% natural and proportional. Incisions will always be made strategically so the scars are as hidden as possible until, of course, they fade away with time.
Brazilian Butt Lift Recovery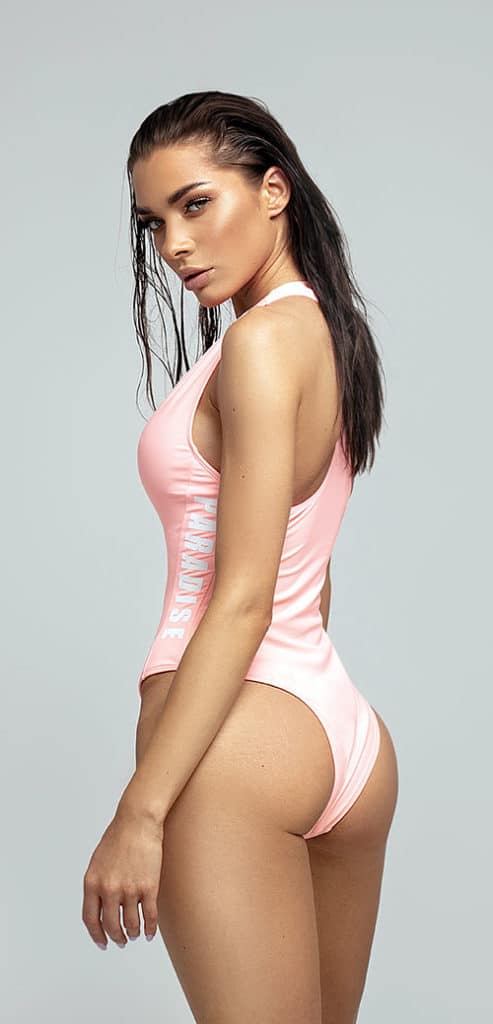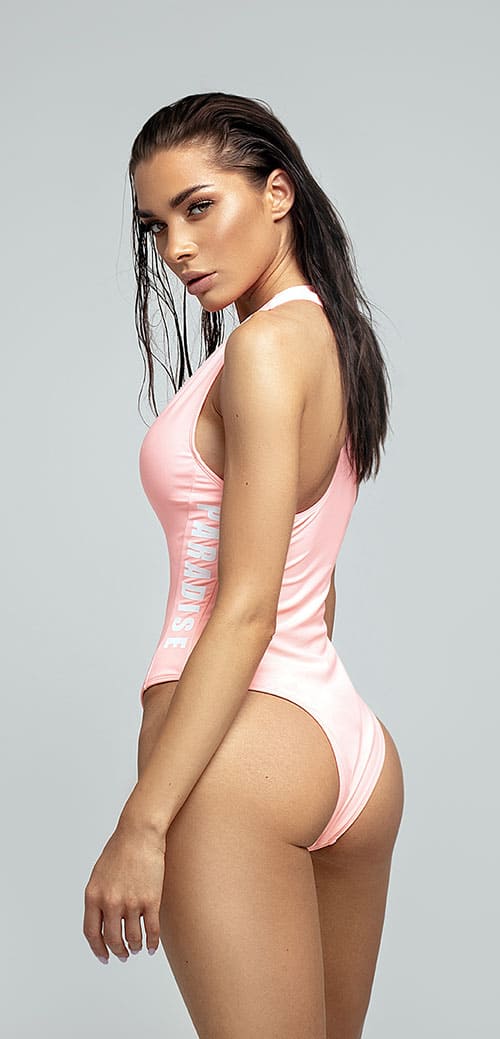 For best recovery, we recommend avoiding medications and supplements such as non-steroidal anti-inflammatory (aspirin, Advil, Aleve, etc.) and supplements (like fish oil) that can increase bleeding for at least two weeks before surgery.
Immediately after the procedure, you may experience swelling, soreness, and bruising. Pain relievers will help with the pain and you'll be given special compression garments and ice packs to help minimize swelling.
I recommend resting at home for at least a week, and then non-strenuous activity can be resumed. Avoid sitting or lying directly on the buttocks for two weeks. Individual results will vary, but most patients are able to return to normal activity after a couple of weeks. It's important to spend time on your feet for optimum healing and results. I will absolutely go over your exact recovery instructions before your surgery, so you will know exactly what you need to do to achieve optimal results.
It's important to know that putting pressure on your butt may kill some of the fat cells, negatively impacting your results. Sleeping on your stomach or side will decrease pressure on your rear end, aiding a successful outcome. Special pillows exist to shift pressure to your upper thighs instead of your buttocks, which we will discuss. Specific instructions for sitting and sleeping will be included in your post-op instructions.
The overall healing process for a BBL is gradual. Complete recovery takes about a month and final results will continue to improve for up to six months after surgery.
Are Brazilian butt lifts safe?
There's been plenty of news about Brazilian butt lift risks. That's why it's critically important to partner with a board-certified plastic surgeon you fully trust for your procedure.
When properly performed, the risks of buttock augmentation are low. In fact, BBL cosmetic surgery has fewer risks than traditional buttock implants. That is because the fat cells come from your own body; there is no risk of your body rejecting the fat transfer.
The BBL uses excess fat from your own body to augment the buttocks for a more natural enhancement.
Is BBL treatment worth it?
During your consultation, I will honestly evaluate your goals and expected results. I will never recommend surgery if I don't think the results will meet your expectations or will be worth it for you. Other surgeons might give you the answer you want to hear, I will only tell you my honest expert opinion. Period.
One benefit of note is that a Brazilian butt lift is what can be called a "two-for-one" procedure. Liposuction slims down and sculpts areas with troublesome fat deposits in addition to increasing buttock volume.
Besides the boost in self-confidence a more flattering backside can provide, a Brazilian butt lift also offers the following benefits:
Increases lower body curves without the use of implants
Addresses various concerns such as flat buttocks, mild sagging, areas of asymmetry, dimples, and cellulite for a more shapely and toned appearance
Improves overall body proportions and balance in appearance
Provides long-lasting results that look and feel natural
Keep in mind, the Brazilian butt lift is a body contouring procedure, not a weight-loss technique.
How long does a Brazilian buttock lift last?
What's the point of undergoing surgery if the results aren't going to last?
Luckily, the results of a Brazilian butt lift are long-lasting. About 70-85% of the total transferred fat should remain permanently depending on how closely you follow your aftercare instructions.
As long as you commit to maintaining a healthy and active lifestyle and stable weight, the BBL results can be practically permanent. Your butt will naturally change due to aging and gravity, but as long as you avoid weight gain or weight loss, the results will remain.
Am I a good candidate for Brazilian butt lift?
We will discuss your specific candidacy during your initial consultation. However, in general, a good candidate for buttock augmentation is:
generally healthy
a non-smoker
someone with excess fat to harvest for transfer
able to maintain a stable weight
An ideal candidate will also have realistic expectations about their results. A Brazilian butt lift can't tighten sagging or loose skin around the buttocks and you need to have enough fat elsewhere in the body.
BRAZILIAN BUTT LIFT Frequently Asked Questions
Can a Brazilian Butt Lift give my flat butt a boost?
Individual results will vary, but overall a Brazilian Butt Lift surgery will enhance the shape and size of the buttocks. It can even completely reshape the buttocks if you're unhappy with your current appearance.
What if I'm thin and don't have enough fat?
For slimmer patients, fat can be harvested from the arms and inner and outer thighs. But if you don't have enough donor fat, liposuction can cause irregular body contours. In that case, implants may be your best option. We can evaluate and discuss your options during your initial consultation.
Can a BBL get rid of cellulite?
Cellulite is fat pushing its way through the connective tissue under the skin, creating a dimpled surface. A Brazilian butt lift can somewhat improve cellulite, but it can also make it worse. We may need to treat the cellulite first for the best results.
Rest assured, we will discuss this and all other issues during our consultation.
Does insurance cover buttock augmentation?
Insurance generally doesn't cover cosmetic surgery. However, do check with your insurance provider to see if there are any coverage options. We can also check coverage for you.
How much does a Brazilian buttock lift cost?
The average Brazilian Butt Lift cost in Los Angeles is $12,500 to $15,000. The price will vary based on your specific needs.
I will give you a total cost estimate after your consultation. We can also discuss financing options.
Why it's critically important to choose a Board-Certified Plastic Surgeon
All surgery comes with some risk, we all know this. But did you know that many doctors who perform plastic surgery are not board-certified plastic surgeons?
For a surgeon to become board certified, they must have at least 14 years of higher education including special intensive training in reconstructive and cosmetic surgery.
This means that in the very unlikely event of a complication it can be handled quickly and efficiently. Board-certified plastic surgeons have full admitting privileges at local hospitals. Non-board-certified plastic surgeons do not, thus they cannot even treat you outside of their own surgery center. Additionally, I always work with leading board-certified anesthesiologists during procedures to ensure patient safety (unfortunately this is not always the case with surgeons).
Aren't all doctors who perform cosmetic plastic surgery procedures board-certified?
Sadly, no. Many are not certified to do the cosmetic procedures they are performing. That causes significant problems for any patient who has any complications because that doctor cannot admit you to a hospital or provide any follow-up care there.
Dr. Saber's training, board certification, and experience as a noted reconstructive surgeon serve as an assurance that her approach to surgery is ethical, safe, and effective.
Why choose Dr. Saber for Brazilian Butt Lift in the Los Angeles area?
Dr. Sepideh Saber, MD, FACS offers a more sensitive, female perspective for patients of all ages, genders, and orientations. Patients of all ages and from all walks of life have praised not only their final outcomes but her caring, thoughtful approach to all types of appearance and health-related matters.
Dr. Saber graduated from Stanford University's world-renowned medical school and did her reconstruction and plastic surgery residency at the University of Southern California (USC). She then completed a fellowship at New York University (NYU) in the extremely challenging and delicate areas of hand surgery and microsurgery.
To request a consultation, call (877) 205-4100 or schedule a consultation online.
The practice of Dr. Saber is located in Encino, CA for patients throughout the Los Angeles area. We are also convenient to Encino, Woodland Hills, Sherman Oaks, Calabasas, Burbank, Glendale, Hidden Hills, Agoura Hills, Northridge, North Hollywood, Malibu, Topanga, Canoga Park, Reseda, Valley Glen, Chatsworth, West Hills, Winnetka, Universal City, Bel Air, Beverly Hills, Downtown Los Angeles, Silverlake, and Echo Park.
What patients say about
Dr. Saber

…

I LOVED DR SABER!!! There are a few reasons why I chose her. One was because she's a female Doctor that was my goal who also did a good job (which I was able to confirm with all her before and after photos) and what sold me was my safety in mind. She made me feel like I was in the best hands ever along with Marlene who coordinated everything THANK YOU LADIES!
Dr Saber helped me get back the body I have always desired. I had a lot of stomach fat from weight gain and I lost weight so a lot of my weight was in my front lower and upper abdomen.
Now I have a super beautiful curvy body like an hourglass after a tummy tuck and lipo she did. She understood the assignment hahaha . I'm 32 years old no kids just wanted to enjoy my younger body looking and feeling beautiful and she really took good care of me. Even after hours I had an emergency due to my fault but she was there and got back to me very quickly and I'm very grateful. I also think her work says a lot because I stopped taking pain medication on the 3rd day after surgery and was fine with very minimal pain I was able to tolerate the healing process. Highly recommend going with her I just had a wonderful experience and would do it all over again if I had too. Maybe after I have kids. Thanks Dr Saber and team