Preventing BBL Regret:
It's all in the Surgeon
First, it was the occasional horror story hailing from Ukraine or Turkey. Then, "BBL storytime" became a trending hashtag on social media channels – especially TikTok. Finally, a series of high-profile celebrities, such as Queen Naija or Cardi B, began to warn young girls away from the procedure altogether.
What one influencer can teach us about a BBL gone wrong
In general, my surgical practice prefers to focus on the positive aspects of cosmetic surgery: the success stories, the revamped confidence, and even their role as part of a wider mental health plan. So what prompted me to write about horror stories instead?
It was this very frightening piece about one influencer's painful experience after a BBL. If you're not ready to read the full, rather graphic article, here's a quick rundown: Rachel Velasco, an up-and-coming influencer from Los Angeles, recently saw her post-op experience become "agony" and an emergency stay at Cedars-Sinai hospital.
In April 2021, after facing intense bullying from some of her online followers, Ms. Velasco underwent a Brazilian Butt Lift to "match the popular aesthetic of the Kardashians." This came after years of insecurities about her behind and from a sincere belief that new curves would give her content the push into stardom she needed.
Unable to book an appointment with any plastic surgeons she already knew, Ms. Velasco went to a medical spa instead. As med spas are mostly in the business of injectables and fillers, they referred her to a "sister facility" next door.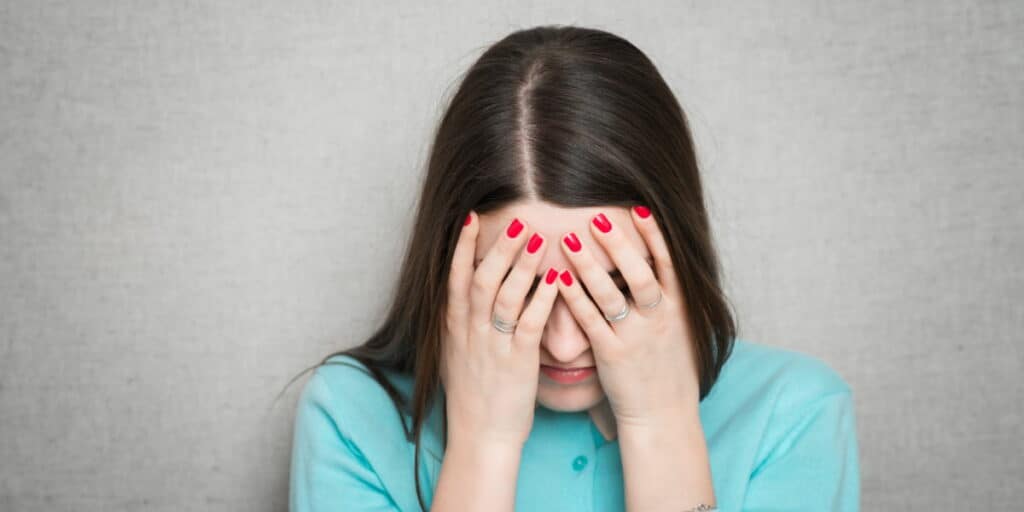 At this sister facility, she booked an appointment within the same month. The before-and-after photos on their social media looked promising – and here's where things began to look dodgy.
Velasco received a BBL under local anesthesia (laughing gas), and she was "awake and Snapchatting with friends" during the procedure. She was sent home the same day while still under the effects of the anesthetic, with a medical girdle and some Tylenol. A few hours later, she woke up with "the worst pain of her entire life."
Scared, she asked her brother to drive her to the emergency room at Cedars-Sinai. After several hours of waiting, she received more painkillers and was told to contact her surgeon – who then rebuked her for going to the hospital instead of calling her.
After four days, the pain finally ceased. However, she ended up with a 4-inch puckered scar on her belly. Her surgeon, Dr. Anna Gevorgyan, is not a board-certified surgeon and was under probation by the California Medical Board at that time. Dr. Gevorgyan recommended (and billed Ms. Velasco for) lymphatic massages to reduce the scar, which did not go away. Six months after the procedure, Ms. Velasco compared her before-and-after pics and saw no noticeable difference.
What is a Brazillian Butt Lift or BBL?
A Brazilian Butt Lift or BBL is a complex cosmetic procedure combining liposuction with live fat grafting. This allows patients to transfer fat cells from undesired areas (such as the abdomen) and plant them somewhere they wish was fuller (often, the thighs or behind the glutes).
BBLs are currently one of the most popular plastic surgery procedures: according to estimates by the International Society of Aesthetic Plastic Surgery, over 390,000 people underwent a BBL in 2020 alone. Most of them are young women who want to pursue the relatively new body ideal that favors curvy figures and wide hips.
How is a BBL done?
There is… a lot wrong with Ms. Velasco's ordeal – from the mean online comments left on her pictures to her surgeon's attitudes and business practices. But it's important to remember that they don't have to be this way.
So what should a BBL procedure look like when done properly?
Although they don't usually require an overnight stay at the hospital, BBLs should be done in a fully-equipped operating room and under strict sterile conditions. It is usually done under general anesthesia, but it can be done with local anesthesia and IV sedatives. During the procedure, the surgeon will:
Suction fat cells away from the predetermined areas.
Quickly purify the extracted fat.
Inject the fat in the areas to augment.
Usually, at least 20% of the injected fat cells will not "take" and slide away or burn off. Good technique can keep this to a minimum and provide predictable results – but if most of the fat sags, you can end up with the dreaded "diaper booty."
After the procedure, you will need pain medication for a couple of weeks. You will also need to sleep on your stomach or side, refrain from sitting or pressing on the buttocks, and avoid strenuous lower-body workouts for up to two months.
Are BBLs dangerous compared to general plastic surgery?
In short, yes. This is not the first time I've written about the common complications of a BBL, which can occasionally be life-threatening.
Any surgery carries some risk. However, we shouldn't forget that BBLs have the highest mortality rate of all cosmetic procedures. This is why due diligence and safety are critical when planning or discussing BBLs.
How can you prevent BBL bad results?
In reality, your chances of being part of the BBL success rate or of being unhappy with the result largely depend on your expectations, the due diligence with which you research your surgeon and clinic, and whether you are willing to respect all safety guidelines.
Keep realistic expectations before a BBL
We must always remember that cosmetic surgery is not a menu of body parts. We can't order Angelina Jolie's lips, Kim Kardashian's thighs, or Dolly Parton's boobs and expect it all to fit with the rest of our features and bone structure.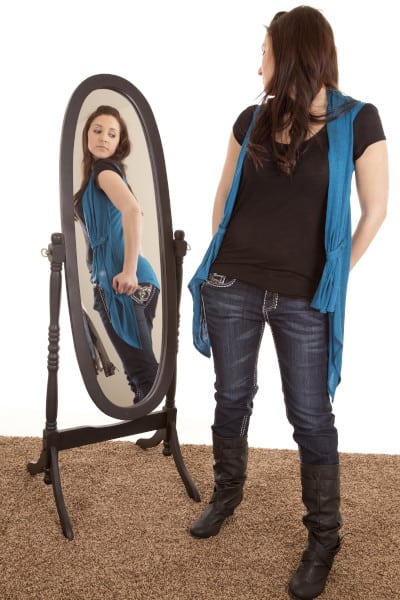 Keep in mind two things: first, the final results of a BBL will not be visible until five or six months after the procedure. During this time, your curves and scars may look underwhelming, and you may need to skip some of your favorite activities.
Second, the "larger" you aim for, the higher the chance that it won't look the same a few years later. Weight fluctuations, gravity, and changing fashions may change how you see yourself – and while a BBL can be reversed, each subsequent surgery will be harder, as your surgeon will have to work around your scar tissue.
Due diligence can save you a lot of pain
Ms. Velasco did not know Dr. Gevorgyan was under probation, not board-certified, and had originally trained as a gynecologist in Illinois, where the state's medical board placed her in the "refuse to renew" category. Naturally, the good doctor did not volunteer this information.
And yet, that information — as well as any doctor's credentials — are all publicly available for those who research. The Federation of State Medical Boards keeps a national registry known as DocInfo, where you can check any doctor's training, education, and the states where they're allowed to practice. The American Board of Plastic Surgery's website also allows the general public to verify whether their prospective surgeon is board-certified.
Safety is an investment
And here we're not talking about money but about facilities, time, and convenience. For Ms. Velasco, the deciding factor that pushed her towards a medical spa instead of a well-established clinic was the lack of appointments.
For many other patients, "strip mall surgeries" are a matter of saving a few thousand dollars. But equipping and maintaining a safe O.R. costs money – as does hiring extra staff such as nurses, P.A.s, or anesthesiologists. And in many cases, successful surgeries happen without these safeguards – but are you willing to risk your health on that wager?
5 things to ask your plastic surgeon before a BBL surgery to prevent bad results
Your surgeon will be the most decisive factor in your surgery's eventual success. They must be thoroughly trained, transparent, and able to click with you and your goals.
But how can you tell if a surgeon meets this standard? Here are five questions you should ask during the initial appointment.
How many BBL procedures have you performed?
Practice makes perfect, especially in surgery. Before offering a specific procedure in their private clinic, a surgeon should have performed it extensively at a full-featured hospital or assisted a colleague.
The only exception is for extremely new or experimental procedures. In these cases, your surgeon should be able to tell you whether they attended a special course or seminar for it or have experience with a similar surgery.
What is your facility/clinic like?
Minor procedures such as fillers may be carried out in a comfy chair. However, liposuctions and BBLs require a sterile surgical set up, preferably within a full operating room. These should be separate from their regular office, waiting areas, and recovery rooms. If your surgery requires general anesthesia (going to sleep), then there will most likely be an anesthetist and extra nurses involved – make sure to ask about them too!
How big/small do you think I should go?
Ultimately, the final say on whether a surgery is worth it is up to you – and doctors can get their estimations or advice wrong. A plastic surgeon's opinion is not final, and you should never accept a stranger's opinion of your body with blind eyes!
And yet, a surgeon who agrees to any procedure without a proper examination is also not good news. An experienced plastic surgeon should know what's realistic and what will look graceful. They should prompt you to picture the look of your BBL five years later and mention the possibility of scars. If they treat their craft like a restaurant menu, it's best to shop around some more.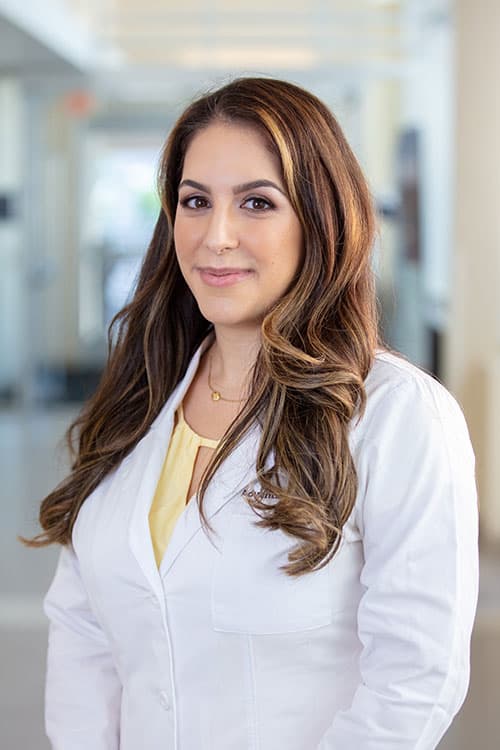 Are you board-certified? Where are you registered to practice?
Don't take anyone's word as gospel and check online registries anyway – but you can learn a lot about a doctor from their reaction to that question. Are they defensive? Non-commital? Evasive? Then look extra hard.
Do you have admission privileges anywhere?
A part of Ms. Velasco's story that I kept returning to was that she spent close to eight hours in an E.R., scared and in intense pain. This is something that no patient should have to deal with after a major surgery.
Even under the safest conditions and with a Nobel Prize winner operating, any surgeon can have an unexpected outcome. But what sets good surgeons apart is that they will have systems in place for when complications happen. By having "admission privileges," a surgeon can ensure you get a hospital bed and round-the-clock care quickly, should you need it, while significantly shortening or even bypassing a traumatic E.R. experience.
Dr. Saber – The go-to choice for BBLs near Los Angeles
Dr. Sepideh Saber is an American Board of Plastic Surgery-certified plastic surgeon practicing in the greater Los Angeles area. This Stanford University graduate offers a sensitive female perspective to patients of all genders and ages. For her, each plastic surgery is an opportunity to understand a patient's ideals, values, and priorities. This individualized approach helps her provide her patients with the safest and most satisfactory experience.
To request a consultation, call 818-818-2939 or schedule a consultation online.
The practice of Dr. Saber is located in Encino, CA. We are convenient to patients in the Los Angeles area and Burbank, Pasadena, South Pasadena, San Marino, La Canada Flintridge, La Crescenta, North Hollywood, Altadena, Alhambra, San Gabriel, Rosemead, Monterey Park, East Los Angeles, Commerce, Huntington Park, West Hollywood, and Downtown Los Angeles.

Latest posts by Dr. Sepideh Saber
(see all)