While inverted nipples aren't necessarily a cause for alarm, many people would rather have nipples that weren't flat or pointing inwards.
Luckily, as a highly-trained plastic surgeon with experience in reconstructive surgery, I am able to correct inverted nipples. No matter your reason for wanting this surgical procedure, my team and I will listen to your needs and design a care plan that will restore your confidence. If you've been considering an inverted nipple correction procedure, here's what you need to know.
What is an inverted nipple?
The first step of inverted nipple correction is knowing what an "inverted nipple" is. An inverted nipple points inward or lies flat rather than protruding and can occur in one or both nipples. Some people's nipples invert with a temperature change, but that isn't always the case.
Both men and women can have inverted nipples, but it's more common in women, with 9–10% having at least one.
Many people with inverted nipples are born with them, but factors such as milk duct infections, breastfeeding, breast cancer, breast injury, or previous breast surgery can also cause them. Occasionally, inverted nipples result from breast reduction surgery, but this is rare.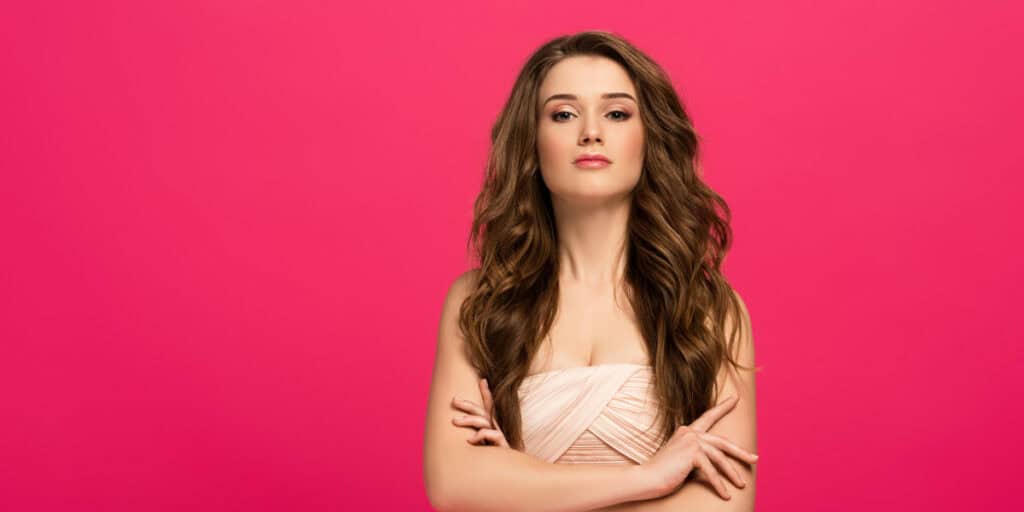 What are the grades of inverted nipples?
There are three grades of nipple inversion depending on the severity and how difficult it would be to correct. The higher the grade, the more severe the inversion.
At Saber Plastic Surgery, our board-certified surgeon will determine your grade at your initial consultation and advise you on the best way to proceed.
Below is a brief outline of the nipple inversion grades:
Grade 1 inverted nipple
You can pull out your nipple by gently pressing your thumb and index finger on your areola. It might stay out for a short time but eventually inverts again.
Grade 2 inverted nipple
You can pull out your nipple as in Grade 1, but it immediately inverts when you let go.
Grade 3 inverted nipple
It's extremely difficult or impossible to pull your nipple out.
Why get an inverted nipple correction?
Most patients decide on inverted nipple correction surgery to feel better about their bodies and reduce their self-consciousness. After the procedure, many people report that their confidence and lives improved.
Unlike other breast procedures, such as breast reconstruction, that have strict guidelines about who should have the surgery, the ideal candidate for this procedure is anyone with an inverted nipple. However, if you're pregnant or nursing, you'll need to wait until you finish breastfeeding.
How is an inverted nipple correction procedure performed?
Inverted nipple correction isn't exactly like other breast procedures, and we have multiple techniques to choose from. Typically, we'll use a local anesthetic if you're only having your inverted nipples corrected. However, if you're combining your correction with another cosmetic procedure, it may require general anesthesia.
Whichever you choose, I'll perform it at our modern, fully-equipped outpatient surgery center. Depending on your goals and what's right for you, the procedure can preserve part of your milk ducts or detach them.
Both options are fairly minor unless you combine them with other breast surgeries and shouldn't take longer than two hours, meaning you'll be on your way home quickly.
What is inverted nipple repair with partial milk duct preservation?
Inverted nipple repair with partial milk duct preservation corrects your inverted nipples but retains a connection with the milk ducts, making it ideal for patients who want to retain the ability to breastfeed. With this procedure, you shouldn't notice a difference in sensation.
The first step is local anesthesia for your comfort. For the most part, I make the small incision at the base of your nipple using the "parachute flap" technique. Your nipple and areola remain attached during the procedure. When we're done, I'll use small sutures to form them into a protruding shape before closing the incision. Once the incision is closed, the area will be covered with sterile medical gauze.
What is inverted nipple repair with detached milk ducts?
For patients who don't intend to breastfeed or whose milk ducts need to be removed, we can perform an inverted nipple repair and detach your milk ducts.
Detaching the milk ducts can prevent infection, and the procedure is similar to nipple repair with partial milk duct preservation.
Local anesthesia is used, then I'll make a small incision at the base of the nipple. However, in this procedure, I detach your milk ducts before creating a protruding nipple and suturing it onto your breast tissue.
What is the recovery time for an inverted nipple correction procedure?
If you decide you want inverted nipple correction surgery, the good news is that the postoperative recovery time is pretty quick. As long as you're not getting any other breast surgery or cosmetic surgery procedures at the same time as your nipple correction, you should feel ready to resume your normal activities within a day or two. 
If you only have your inverted nipples corrected, there'll likely only be mild swelling and discomfort, which can be controlled with over-the-counter medications. However, if you're getting a breast augmentation or breast lift at the same time, your recovery time will be longer and depend on the recovery time for the other breast procedure.
Why trust Dr. Saber with your inverted nipple correction?
Dr. Sepideh Saber, MD, FACS, is one of Los Angeles' leading plastic surgeons and reconstructive surgery experts. As a board-certified professional, she is committed to using her expertise to service patients of all genders, ages, and orientations.
She has trained for over ten years in plastic and reconstructive microsurgery, and after graduating from Stanford University's medical school, she completed a residency at the University of Southern California and a fellowship at New York University.
Call us at (877) 205-4100 or schedule your consultation online.
Dr. Saber's practice is located in Encino, CA, for patients throughout the Los Angeles area. We are also convenient to Woodland Hills, Sherman Oaks, Calabasas, Burbank, Glendale, Hidden Hills, Agoura Hills, Northridge, North Hollywood, Malibu, Topanga, Canoga Park, Reseda, Valley Glen, Chatsworth, West Hills, Winnetka, Universal City, Bel Air, Beverly Hills, Downtown Los Angeles, Silverlake, and Echo Park.