Preventing and Fixing a "Diaper Booty"

from a BBL Surgery Gone Wrong

Over the past five to eight years, the "Brazilian butt lift" has seen exponential growth. It is currently one of the fastest-growing types of major plastic surgery. Beaches, gyms, and magazines are now full of successful examples of "BBLs" – but if you look a little further, you will also spot the results of a BBL gone wrong.

Popularly known as a "diaper booty," this far-from-graceful phenomenon is proof that plastic surgery requires both clinical experience and an eye for proportions. But why do diaper booties happen? How can you prevent them? And more importantly, are BBLs reversible?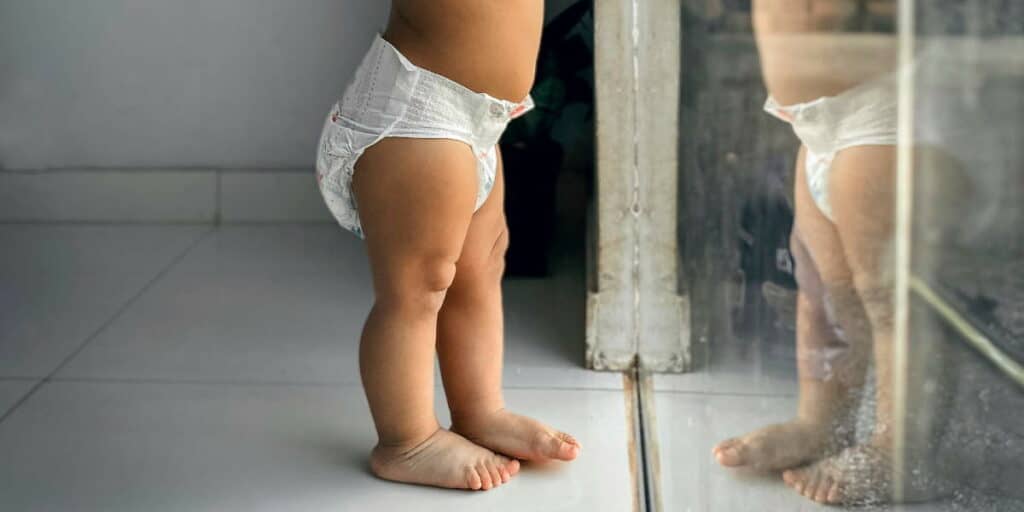 What is a Brazilian butt lift?
A Brazilian Butt Lift or BBL is a complex cosmetic procedure that combines liposuction and fat cell grafting. Essentially, it involves removing fat cells from an area where you may have a bit extra — such as the arms, abdomen, or above the hips — and then grafting it to your buttocks.
Initially, BBLs were created to provide an alternative for people looking for an hourglass figure. When properly done, it creates more natural results than butt implants. And since it's a fat transfer from your own body, rather than silicon pads, it also has a lower risk of rejection.
In theory, it's a great idea. And when properly done, the results can be very appealing. But as the BBL procedure went from "popular" to "trending," many inexperienced surgeons tried to cash on the demand and horror stories multiplied.
Is BBL a dangerous surgery?
We've written before about the possible complications of a botched BBL, but since some of them are deadly, they bear repeating.
According to the American Society of Plastic Surgeons (ASPS), Brazilian butt lifts have one of the highest death rates in cosmetic surgery– one in every 3,000 procedures results in death. This is well above other popular plastic surgeries — such as breast implants, liposuction, or tummy tucks.
That being said, some of the most controversial cases of post-surgery complications involved patients who had flown to Turkey, Mexico, or the Dominican Republic looking for a cheaper procedure. Within the U.S., the highest rates of post-BBL complications are found in Miami.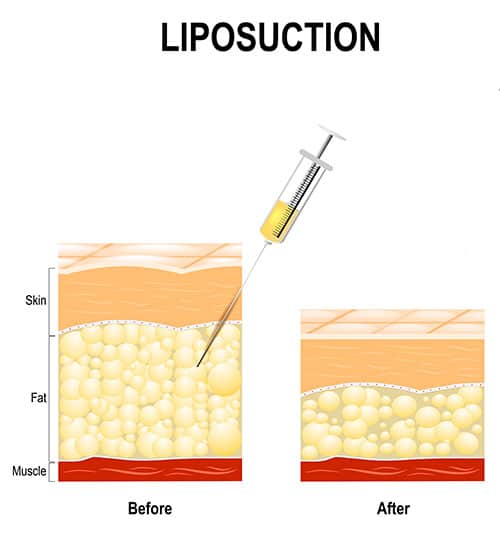 But why are BBLs dangerous?
The most common problems are fat embolism, fat necrosis, infection, and bleeding. The latter two are relatively common risks for any surgery.
Fat embolisms, on the other hand, happen when a small piece of fat leaks into a nearby blood vessel. This can completely cut off the blood supply to the legs or other areas of the body, and it's a serious medical emergency.
Meanwhile, fat necrosis happens when a large chunk of fat cells "die" after transfer to the buttocks. This can cause anything from a serious infection to permanent nerve damage and paralysis.
In an effort to prevent these complications, the International Society of Aesthetic Plastic Surgery has now issued very clear guidelines that limit the amount of fat we can inject during a BBL, as well as where we can inject it.
But there's always the unscrupulous doctor who overpromises. Even if nothing bad happens, aiming for an overly-ambitious butt can have unpleasant results: the dreaded "diaper booty."
What is a "Diaper Booty"?
A diaper booty is a common result of a botched BBL that didn't go into dangerous territory. This term describes overstuffed buttocks that protrude well beyond what a person's frame should be able to carry — kind of like a baby wearing a diaper.
Sometimes, a diaper booty will look unproportioned and unnatural immediately after recovering from surgery. Other times, it looks okay at first, but as gravity takes its toll on the skin, the extra fat will begin to sag, creating a bulbous silhouette.
Other types of poor BBL results
Beyond the infamous "diaper booty." a BBL gone bad can also look like:
An asymmetrical behind, with one buttock bigger than the other.
Irregular or lumpy contours.
Grooves or trenches crossing the buttocks.
Poor healing or scarring.
A BBL gone flat, if the fat cells don't graft properly.
Not all of these issues come from trying to inject too much fat. They can also happen if the wrong site is used, or if your surgeon is not very experienced.
4 ways to prevent a diaper booty
Every surgery has risks, and almost every kind of plastic surgery leaves some people unsatisfied. This doesn't automatically mean a BBL is bad surgery. You can prevent a Brazilian butt lift gone wrong as long as you are willing to have a frank conversation with your doctor and with yourself from the start.
Here are four ways to maximize your success after a BBL (or any kind of butt augmentation).
1. Work with a talented surgeon
A Brazilian Butt Lift combines three different types of cosmetic surgeries, and it is not something you should attempt at the start of your surgical career.
First, there's the physically-intensive liposuction. After that, we need to process it and start injecting it quickly beneath the skin. If we take too long, the fat cells will begin to "die," increasing the chance of fat necrosis. We also need to aim carefully to fill out the parts of the skin where extra fat would look best, and where it will have the best support around it.
This all takes practice, and it will show in the final result! For optimal results and safety, only work with a board-certified plastic surgeon.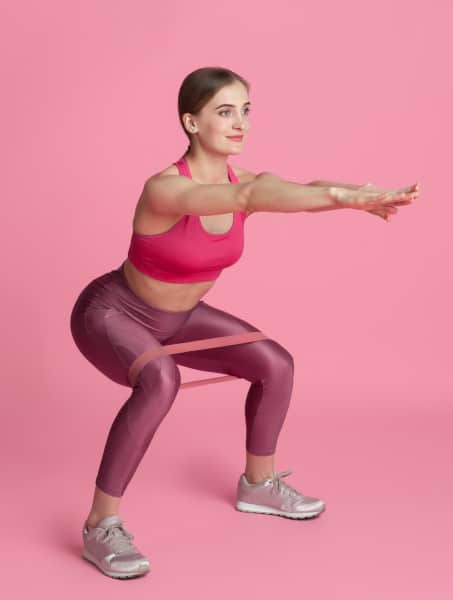 2. Aim for balance
The most common factor behind a diaper booty is aiming for too much. Good plastic surgery should leave you looking graceful, enhancing your pre-existing size and bone structure.
Before the procedure, it's best to sit down with your doctor and some specialized simulation software, and determine how far you should go. Take into account your height, a realistic and sustainable waist size, and your overall frame – from the shoulder width to your breasts and even the ratio between the length of your torso and your legs.
3. Examine your expectations (and their source)
Overall, the return of curves is a significant improvement over the 90s "heroin chic" standard. However, current trends are still being distorted by heavily-photoshopped social media pictures and influencers seeking to "break the internet."
A BBL can help you get the perfect butt for you – but this doesn't necessarily need to be the same size as Kim Kardashian's.
4. Think long term
This step involves considering both your body and society: how will either of them look 5, 10, or 15 years from now?
When it comes to your own body, consider the effect of gravity (a heavier booty will drop faster) and your body's natural tendencies. Some people tend to accumulate extra fat in specific parts of their hips or stomach as they age due to a combination of genetics and hormonal changes.
Also, remember that trends could change a few years from now. Going as big as possible may be trendy now, but will there be a backlash against it?
What can you do about a BBL gone bad?
So what happens if you already had a BBL and are not happy with the results? Whether you got a diaper booty or a BBL gone flat, the good news is that the surgery can be reversed. The process for a BBL revision is not simple, however, and it may require a more skillful hand than the original procedure.
How do BBL revisions work?
A BBL revision can help you undo the effects of a BBL altogether, or simply correct the results of a botched BBL. This includes "evening out" asymmetries, contouring grooves, and refilling flattened or sagged areas. It can also help redistribute some of the fat around the area so it looks more proportioned with the rest of the body.
Ideally, you should only consider a BBL revision at least six months after the original surgery. This will give us time to see the final result, after all the swelling has gone down and the blood flow in the area has been restored.
During a BBL revision, it's best to keep incisions small, as you'll likely already have some internal scarring from the original liposuction and fat insertion. Sometimes, surgeons will need to work around existing scars, or use more advanced techniques such as ultrasound-assisted liposuction.
Revision surgery is always more complex — just like covering a tattoo is more difficult than getting the first one.
How long does it take to heal from a BBL revision?
As one of the goals during a BBL revision is to keep incisions small, it's usually quicker to heal from revision surgery than from an original BBL. However, the post-op period tends to be more painful and there's a higher chance of bleeding.
Why come to Saber Plastic Surgery for a BBL revision in Southern California
Dr. Sepideh Saber, M.D., is a board-certified plastic surgeon who takes pride in offering a sensitive ear and a delicate hand to patients of all ages, genders, and orientations.
At her clinic, all staff members understand the deep emotional weight of beauty standards and the complex feelings around unsuccessful plastic surgery. Dr. Saber combines state-of-the-art techniques with a careful approach to her patients' health and happiness. Rather than aiming for "Tiktok worthy" results, she will help each patient find safe and harmonious results.
Dr. Saber is located in Encino, CA, for patients throughout the Los Angeles area. We are also convenient to Encino, Woodland Hills, Sherman Oaks, Calabasas, Burbank, Glendale, Hidden Hills, Agoura Hills, Northridge, North Hollywood, Malibu, Topanga, Canoga Park, Reseda, Valley Glen, Chatsworth, West Hills, Winnetka, Universal City, Bel Air, Beverly Hills, Downtown Los Angeles, Silverlake, and Echo Park.
To request a consultation, please call (877) 205-4100 or schedule a consultation online.

Latest posts by Dr. Sepideh Saber
(see all)