Can fillers be reversed?
It sometimes happens that dermal fillers are poorly performed or the patient just isn't happy with their results. A benefit of some fillers is that they can indeed be reversed through the application of hyaluronidase.
What is hyaluronidase?
Hyaluronidase human injection, provided under the brand name Hylenex®, is an enzyme that serves multiple medical purposes. Combined with subcutaneous fluid administration, it helps achieve better hydration. It helps the dispersion and absorption of other injected drugs. And in cosmetic treatments, Hylenex is FDA-approved to dissolve hyaluronic acid. Hyaluronic acid occurs naturally in the body and is used in many dermal fillers.
For patients who've received unfortunate dermal fillers, lip augmentation, or liquid facelifts at a "medical spa" (medspa), patients who want a little less volume, or even just patients who've changed their minds after treatment, Hylenex injection offers a relatively simple fix. Hylenex is injected into the treated area and begins breaking down the hyaluronic acid-based filler.
What fillers can Hylenex reverse?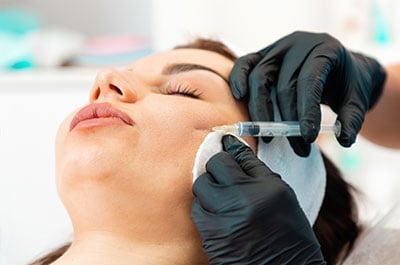 Because recombinant human hyaluronidase injections (Hylenex) break down hyaluronic acid (HA), it only works on HA fillers.
Hyaluronic acid occurs naturally in the body, making it popular for restoring volume to the face and reducing fine lines and wrinkles. Hyaluronic acid fillers include Belotero, Juvederm, Restylane, and Volbella.
Radiesse brand fillers cannot be reversed with Hylenex as they utilize calcium hydroxlapatite. Other injectables, such as Botox, Dysport, and Kybella, are also unaffected by Hylenex injections. You'll have to wait for these injectables to naturally wear off.
Do I need Hylenex?
Most patients at my practice are very happy with their natural-looking filler treatments. However, I often see patients who are unhappy with the filler results they got at another practice or medspa.
You should wait at least two weeks after filler treatment for swelling to resolve before deciding you want your filler dissolved. Common indications for Hylenex treatment include:
Lip filler: overfilled, unnatural looking lips
Undereye filler: visible filler in the under-eye area
Liquid rhinoplasty: filler causing vascular occlusion in the nose
Vascular occlusion is a blockage of a vein or artery caused by dermal fillers. If not caught and resolved quickly, it can result in tissue death.
What are the side effects of using Hylenex to dissolve filler?
Possible side effects of Hylenex include:
swelling in your hands, feet, or other body areas
pain, swelling, itching, or redness at the injection site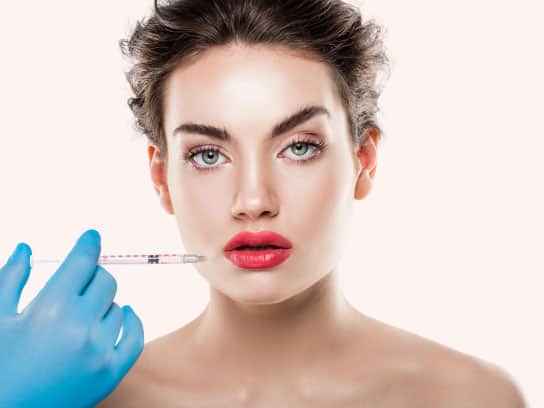 Very rarely, patients may experience an allergic reaction to hyaluronidase. While less than 0.1% of patients have reported an allergic reaction, be alert for:
hives
difficulty breathing
swelling of the face, lips, tongue, or throat
If you experience any of these signs of an allergic reaction, get emergency medical help.
Are dermal fillers worth it?
When talking about poor dermal filler results, it can be easy to wonder if the treatment is even worth trying. After all, there are plenty of other procedures out there offering to restore or improve your face's appearance.
Platelet-rich plasma (PRP), microneedling, PDO thread lifts, radio-frequency skin tightening, topical creams, the list goes on and on. How are you supposed to pick an option?
I support dermal fillers as an option, that's why I offer them at my practice. When applied by a skilled and certified healthcare professional, dermal fillers offer a great solution to fine lines, wrinkles, and loss of volume across the face and jawline. Even better, as opposed to plastic surgery procedures, there is little to no downtime.
How is Hylenex administered?
The first step is a consultation with me. We'll discuss your medical history, any medications you're currently taking, and (of course) what filler you want reversed.
Typically, patients don't require a large amount of Hylenex or multiple office visits. Minimal to no numbing is generally required, but numbing cream is of course available. Your comfort and safety are paramount.
For your treatment, the Hylenex will be injected under the skin into the area of the filler. The amount of Hylenex you receive will depend on the amount of filler to be broken down and the specific brand. While the fillers being dissolved all use hyaluronic acid, different brands have slightly different formulas and concentrations, requiring different amounts of Hylenex.
If you want to reduce the fullness provided by the fillers but not completely dissolve them, a smaller dose of Hylenex can be injected.
Hylenex Frequently Asked Questions
How Much Does Hylenex Cost?
On average, Hylenex for filler reversal costs about $100-300 per injection. The exact cost will depend on how much is required. During your consultation, we'll go over you total expected cost and any financing options.
How long does it take for hyaluronidase to work?
Results should be apparent within the first 24 hours, but it varies somewhat based on the exact dose and situation. Sometimes results appear within the first half hour. We'll discuss your specific situation during your consultation.
Only trust your injection treatments to a board-certified plastic surgeon
The best way to avoid needing Hylenex injections is to get good filler results the first time. It isn't the product, the but Injector that determines your results, so always work with a professional you trust.
Dr. Saber is known in Encino and Los Angeles as the top injector plastic surgeon. She has specialized training and an in-depth understanding of facial anatomy. A graduate of Stanford University Medical School, the doctor took her residency at USC, followed by a fellowship in hand and microsurgery at NYU.
If you've had a negative filler experience, Dr. Saber can not only reverse the poor results but give you proper dermal filler treatment.
Why Dr. Saber is the best choice for your injector surgeon in the Los Angeles area
Dr. Sepideh Saber, MD, FACS, offers a more sensitive, female perspective for patients of all ages, genders, and orientations. Former patients from all walks of life have praised not only their outcomes but her caring, thoughtful approach to all types of appearance and health-related matters. She performs a full range of plastic surgery and cosmetic treatments and procedures including cosmetic surgery, laser hair removal treatments, lip injections, Botox, and many more.
To request a consultation, call 818-818-2939 or schedule a consultation online.
Dr. Saber takes her patients' safety seriously. The facility's Covid-19 patient safety procedures exceed all the CDC's coronavirus pandemic recommendations. Masks are always required in our institutes.
The practice of Dr. Saber is located in Encino, CA for patients throughout the Los Angeles area. We are also convenient to Encino, Woodland Hills, Sherman Oaks, Calabasas, Burbank, Glendale, Hidden Hills, Agoura Hills, Northridge, North Hollywood, Malibu, Topanga, Canoga Park, Reseda, Valley Glen, Chatsworth, West Hills, Winnetka, Universal City, Bel Air, Beverly Hills, Downtown Los Angeles, Silverlake, and Echo Park.
What patients say about
Dr. Saber

…

I LOVED DR SABER!!! There are a few reasons why I chose her. One was because she's a female Doctor that was my goal who also did a good job (which I was able to confirm with all her before and after photos) and what sold me was my safety in mind. She made me feel like I was in the best hands ever along with Marlene who coordinated everything THANK YOU LADIES!
Dr Saber helped me get back the body I have always desired. I had a lot of stomach fat from weight gain and I lost weight so a lot of my weight was in my front lower and upper abdomen.
Now I have a super beautiful curvy body like an hourglass after a tummy tuck and lipo she did. She understood the assignment hahaha . I'm 32 years old no kids just wanted to enjoy my younger body looking and feeling beautiful and she really took good care of me. Even after hours I had an emergency due to my fault but she was there and got back to me very quickly and I'm very grateful. I also think her work says a lot because I stopped taking pain medication on the 3rd day after surgery and was fine with very minimal pain I was able to tolerate the healing process. Highly recommend going with her I just had a wonderful experience and would do it all over again if I had too. Maybe after I have kids. Thanks Dr Saber and team
Stories

from Our Blog We Think You'll Like