Body contouring & lift after massive weight loss
I know it can be disheartening when you've lost a lot of weight and aren't seeing the results you want. Whether it was through diet and exercise or bariatric surgery, losing a significant amount of weight is an accomplishment to be proud of.
Unfortunately, weight fluctuations can stretch out our skin and decrease skin elasticity. After significant weight loss, you can be left with excess skin that no amount of diet or exercise can get rid of. Fortunately, plastic surgeons are here to help!
Body lift after massive weight loss
If you've lost 100 pounds or more, you're probably still left with loose, heavy folds of hanging skin. This excess skin can make people self-conscious and overshadow their hard-earned weight loss.
Schedule a consultation and we'll go over how best to achieve your goals. There are a variety of plastic surgery procedures we can combine to remove extra skin and tone up your body. By improving the shape and tone of your arms, thighs, breasts, buttocks, face, and abdomen, we create the toned, slim body you've worked so hard for.
The primary technique you'll need after major weight loss is body contouring (also called a body lift). Other surgical procedures to help tone your body after massive weight loss include:
Is body contouring effective?
It can be as long as you have realistic expectations. During your initial consultation, we'll go over your goals, recommended cosmetic surgery procedures, and expected results.
Body lift surgery is one of the most common procedures used to improve the body's appearance after weight loss surgery. The results are also long-lasting if you maintain a stable weight.
Body contouring surgery after massive weight loss primarily treats troublesome skin. Excess skin removal in addition to other body contouring plastic surgery procedures can be very effective in getting your body looking the way you want it.
Dr. Saber offers a more sensitive, female perspective for patients of all ages, genders, and orientations.
What are the risks of plastic surgery after massive weight loss?
All surgery comes with some risk. With multiple procedures being performed at once, overall surgery time is longer, which introduces more chances for risk. I always work with a leading board-certified anesthesiologist during my procedures to ensure the safety of my patients. My team and I also perform our surgeries on a medical campus where I have full admitting privileges. So, in the unlikely case of a complication, it can be handled quickly and efficiently.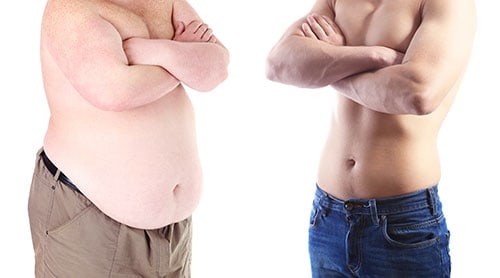 The most common "risk" of body lifts is scarring. Some patients continue to have loose skin problems, and some will need follow-up cosmetic procedures. I do my best to make the scars as small and hidden as possible. Plus, the scars will fade over time!
The higher the patient's BMI, the higher the likelihood of complications. Possible complications include:
Bleeding
Infection
Abnormal scars
Formation of a seroma — a mass or lump that results from fluid buildup under the surface of the skin.
Complications are very unlikely, and my team and I take all steps to ensure the safety and wellbeing of our patients. I also make sure to go over all possible risks well in advance of the procedure so you can make a fully informed decision.
How is body contouring plastic surgery performed?
First, we'll have a consultation to go over your body goals, recommended procedures, risks, expected results, costs, and recovery. When we've agreed on your treatment plan, we'll schedule your surgery.
On the day of your surgery, you'll arrive at our surgical center and will receive general anesthesia for your comfort. We will then proceed with the agreed-upon surgical plan which may include:
Tummy Tuck
One cut is made along the abdomen (usually below the line of your underwear so the scar can be concealed) and the procedure removes excess, sagging skin. If necessary, we'll also tighten up the abdominal muscles and abdominal wall.
Removing all the excess skin usually results in displacement of the belly button. It will be transposed to the correct position for your new, toned tummy.
Panniculectomy
This procedure removes the excess skin and tissue from below the belly button. Unlike a tummy tuck, it doesn't tighten the abdominal muscles. Also, it only removes extra skin from the lower half of the abdomen.
Liposuction
If there are extra pockets of stubborn fat, liposuction can be used to remove it from throughout the body and improve body contour. This removed fat can be used to plump up other parts of the body.
Body lift surgery is one of the most common procedures used to improve the body's appearance after weight loss surgery.
Butt Lift
Extreme weight loss can flatten the buttocks. A surgical butt lift will correct sagging skin and fat and can be done as part of a belt lipectomy or lower body lift (when combined with a tummy tuck). A butt lift alone will not add any volume to the buttocks; however, fat removed from elsewhere in the body by liposuction can be used to augment the buttocks as part of the so-called Brazilian Butt Lift procedure.
Breast Enhancement
There are a few plastic surgery procedures we can use to improve the appearance of your breasts.
Breast Reduction can be helpful for any weight loss patient. Breast tissue and fat can be removed and the remaining tissue simultaneously lifted to make the patient's breasts appear more natural and suitable to your new, thinner frame. Or, excess fat and skin can be removed to create a flat, toned chest.
Breast Augmentation may involve breast implants to revitalize breast volume lost during weight loss. Alternatively, we can enhance the breasts by using liposuction to harvest the patient's own fat from elsewhere in the body and transferring it to the breasts.
Breast Lift can help reshape breasts that don't need extra volume but may have begun to sag due to weight loss. This process removes sagging skin and can even reposition the nipple if needed to regain firm, shapely breasts.
Arm Lift and/or Thigh Lift
I'm not a fan of the term "grandma arms," but you've probably heard it. Weight loss can result in extra skin on the upper arms, creating a sagging mass when raising the arms to wave or reach for something. An arm lift (or brachioplasty) removes that extra skin and tissue leaving young, toned arms.
A thigh lift can do the same for your inner or outer thighs. Especially if you've lost weight through exercise, these procedures can reveal the toned, hard-earned muscles underneath that excess skin.
Facelift and/or Neck Lift
Some people are surprised at how much weight gain and loss affect the shape of your face and neck. If your extreme weight loss has left you sagging cheeks or a flabby neck, we can take care of it! A little facial rejuvenation can wonderfully complement your new, smooth bod.
What is the recovery for weight loss body lift surgery?
Immediately after surgery, we'll bandage your incisions and move you into recovery. You may be given other dressings or special garments depending on your exact procedures, but you will typically have temporary drainage tubes. You (or someone taking care of you) will be shown how to empty, clean, and reset your drains. These tubes remove excess fluids to prevent infection or complications.
I'll go over your exact recovery instructions before and after your surgery. But you'll have to avoid exertion or intense activity for a few weeks. Depending on your exact procedure, you may also have to avoid bending, standing upright, or any position that causes strain for several weeks.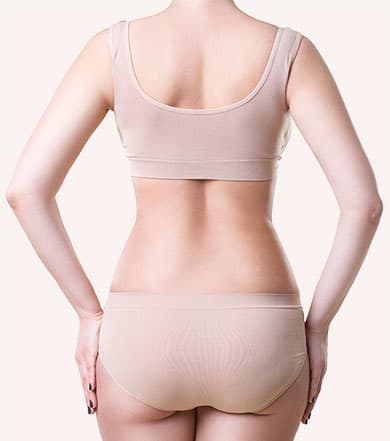 Am I a good candidate for plastic surgery after weight loss?
Ideal body contouring patients should be in good general health and at or near their ideal weight. Maintaining a stable weight will ensure you keep your hard-earned results.
Other qualities of a good body lift candidate:
Non-smoker
Positive outlook and realistic goals
Committed to a healthy lifestyle
Not planning any pregnancies within at least the next six to twelve months

Pregnancy and Plastic Surgery
While there are no inherent risks to pregnancy and childbirth after a body contouring procedure such as a tummy tuck, you should wait to undergo such procedures if you are planning to lose more weight or get pregnant. The weight fluctuations and body changes of pregnancy can undo some of the results of your body lift.
Massive Weight Loss Body Contouring FAQ
Is body contouring permanent?
Excluding the natural effects of aging, yes! If you commit to a healthy lifestyle and maintain a stable weight, body contouring after massive weight loss can give you permanent body image improvements.
Will my sagging skin go away on its own?
Some weight loss patients do experience skin retraction and recovery of their natural body shape. However, this is rare.
Age, smoking and other bad habits, and genetics can impact your skin's ability to recover after stretching.
Why it's critically important to choose a Board-Certified Plastic Surgeon
All surgery comes with some risk, we all know this. But did you know that many doctors who perform plastic surgery are not board-certified plastic surgeons?
For a surgeon to become board certified, they must have at least 14 years of higher education including special intensive training in reconstructive and cosmetic surgery.
This means that in the very unlikely event of a complication, it can be handled quickly and efficiently. Because board-certified plastic surgeons have full admitting privileges at local hospitals. Non-board-certified plastic surgeons do not, thus they cannot even treat you outside of their own surgery center. Additionally, Dr, Saber always works with leading board-certified anesthesiologists during her procedures to ensure patient safety (unfortunately this is not always the case with surgeons).
Aren't all doctors who perform cosmetic plastic surgery procedures board-certified?
Sadly, no. Many are not certified to do the cosmetic procedures they are performing. That can lead to significant problems for any patient who has complications. It can also mean that the surgeon who performed your procedure cannot even admit you to a hospital or provide any follow-up care at the hospital.
Dr. Saber's extensive training, board certification, and experience as a noted reconstructive surgeon serve as an assurance that her approach to surgery is ethical, safe, and effective.
Why choose Dr. Saber for Massive Weight Loss Plastic Surgery in the Los Angeles area?
Dr. Sepideh Saber, MD, FACS offers a more sensitive, female perspective for patients of all ages, genders, and orientations. Patients from all walks of life have praised not only their final outcomes but her caring, thoughtful approach to all types of appearance and health-related matters.
Dr. Saber graduated from Stanford University's world-renowned medical school and did her reconstruction and plastic surgery residency at the University of Southern California (USC). She then completed a fellowship at New York University (NYU) in the extremely challenging and delicate area of hand surgery, as well as microsurgery.
To request a consultation, call (877) 205-4100 or click here to schedule a consultation online.
Dr. Saber takes her patients' safety very seriously. Her facility's Covid-19 patient safety procedures exceed all CDC and World Health Organization recommendations. Masks are required in our office at all times during the coronavirus pandemic.
The practice of Dr. Saber is located in Encino, CA for patients throughout the Los Angeles area. We are also convenient to Encino, Woodland Hills, Sherman Oaks, Calabasas, Burbank, Glendale, Hidden Hills, Agoura Hills, Northridge, North Hollywood, Malibu, Topanga, Canoga Park, Reseda, Valley Glen, Chatsworth, West Hills, Winnetka, Universal City, Bel Air, Beverly Hills, Downtown Los Angeles, Silverlake, and Echo Park.
What patients say about
Dr. Saber

…

I LOVED DR SABER!!! There are a few reasons why I chose her. One was because she's a female Doctor that was my goal who also did a good job (which I was able to confirm with all her before and after photos) and what sold me was my safety in mind. She made me feel like I was in the best hands ever along with Marlene who coordinated everything THANK YOU LADIES!
Dr Saber helped me get back the body I have always desired. I had a lot of stomach fat from weight gain and I lost weight so a lot of my weight was in my front lower and upper abdomen.
Now I have a super beautiful curvy body like an hourglass after a tummy tuck and lipo she did. She understood the assignment hahaha . I'm 32 years old no kids just wanted to enjoy my younger body looking and feeling beautiful and she really took good care of me. Even after hours I had an emergency due to my fault but she was there and got back to me very quickly and I'm very grateful. I also think her work says a lot because I stopped taking pain medication on the 3rd day after surgery and was fine with very minimal pain I was able to tolerate the healing process. Highly recommend going with her I just had a wonderful experience and would do it all over again if I had too. Maybe after I have kids. Thanks Dr Saber and team
Stories

from Our Blog We Think You'll Like