What is facelift plastic surgery?
A facelift is one of the best-known, most time-tested cosmetic surgery procedures. Your face is the first feature most people notice about you. It also tends to carry the most obvious signs of aging. Facial skin is vulnerable to years of sun exposure, lifestyle factors, and stress on top of the normal aging process.
Rhinoplasty (a nose job) is still the most common facial plastic surgery. But, if you're looking to rejuvenate your face, facelift plastic surgery may be just what you need. Plastic surgery is currently safer than it's ever been, and my team and I bring high attention to detail and commitment to patient safety to your treatment.
What are facelifts for?
Also known as rhytidectomy, a facelift removes excess facial skin around the jawline and tightens sagging skin or creases. It can take years off your face and leave you with a younger, fresher appearance.
Recently, there's been a trend in men receiving more plastic surgery; facelifts benefit patients of all genders.
Common complaints patients come to me with are:
unflattering jawline
loss of volume around the mouth and nose
dropping skin
creases around the eyes and corners of the mouth
My goal is to give my patients a more youthful face that still looks natural and suits their features. In the past, plastic surgeons went for the tightest facelift possible. Now, we can make you more confident about your appearance without making your face look artificial.
A facelift can also be performed in conjunction with other facial rejuvenation procedures such as: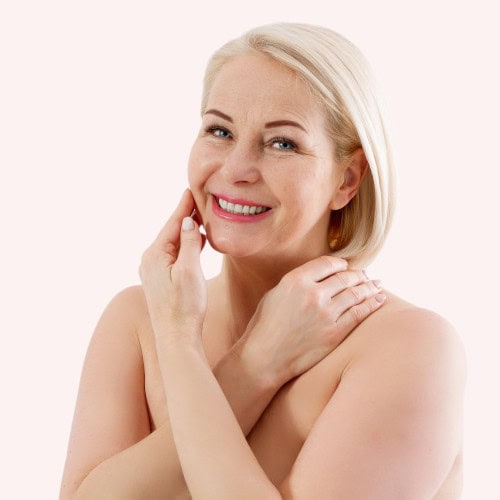 blepharoplasty (eyelid surgery)
rhinoplasty (a "nose job")
neck lift
brow lift
fat grafting (to restore volume to the face)
During your consultation, we'll discuss your goals and what procedure is right for you. I will never push unnecessary surgeries on my patients.
What is the best facelift procedure?
This is a common question and one without a truly objective answer. During your initial consultation, we'll discuss your goals for your appearance and evaluate your underlying facial structure. With this information, I can recommend the best facelift procedure (and additional cosmetic surgery procedures if necessary) to suit your needs.
To make sure you're informed of all possible options, we will go over some of the more common facelift plastic surgery procedures.
SMAS Facelift
SMAS (Sub Muscular Aponeurotic System) facelift can be effective at addressing jowls, wrinkles, and excess skin on the neck and face. This procedure tightens the underlying muscle structure of the face which then naturally lifts the skin.
Mini-Facelift
If you have less excess skin to remove, a less invasive mini-facelift may be suitable for your needs. For the right patients, the mini-facelift procedure can provide great results with less downtime. It requires fewer, smaller incisions that are easily hidden in creases and non-visible areas.
Traditional Facelift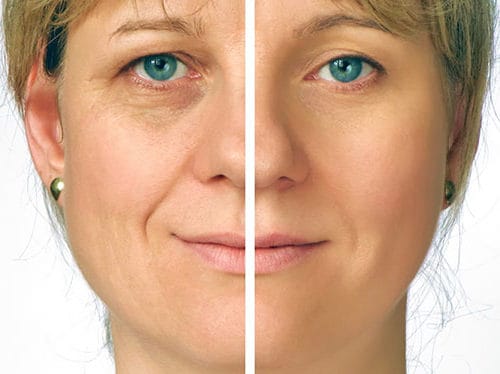 The process most people are familiar with. The "full" facelift rejuvenates the face, jowls, and neck. The traditional facelift includes fat sculpting, lifting and repositioning of underlying muscles and deeper tissues, and skin trimming and redraping.
Limited-Incision Facelift
If you only want limited rejuvenation around the eyes and mouth (including the nasolabial folds and other deep creases), this procedure may be right for you. Short incisions are made at the temples and around the ear, and possibly in the lower eyes and/or under the upper lip, if necessary.
Neck lift
A neck lift concentrates on jowls, loose skin on the neck, and fat under the chin. The incision is made around the ear lobe and behind the ear to the lower scalp.
Revision Facelift Surgery
If you went to another facial plastic surgeon for your facelift and ended up with unsatisfactory results, we can help. Revision facelift surgery can address areas you aren't satisfied with and potentially fix unsightly scars. Ear lobe size and position can also be corrected, when necessary.
What is the best nonsurgical facelift?
Nonsurgical facelifts are a combination of minimally invasive and nonsurgical procedures. Unlike surgical facelifts, these techniques don't require large incisions or general anesthesia. There is much less discomfort and downtime, so it's no wonder many people are curious about their nonsurgical options.
Nonsurgical facelifts can be effective if you're only looking for minimal change, but they aren't permanent and will need to be repeated.
Dermal Fillers
Dermal fillers are smooth-gel injectables that restore volume. They're commonly used to quickly restore volume along the cheeks, temples, lips, and under the eyes. Filling out sunken areas creates a more youthful look. Fillers can also smooth tissues for a wrinkle-free look. They last from six months to over a year.
Botox
Botox is well known for its wrinkle-reducing properties. It's often used for forehead wrinkles, frown lines, and crow's feet. The wrinkle reduction is not immediate, you'll see results in one to two weeks, and the results can last about three to four months.
Fat Injections
Fat injections are semi-invasive. Fatty tissue is extracted from a different area of the body through liposuction and then reinjected into your face to create volume. The new fat cells integrate with existing tissue so your new youthful contours can last for years.
Needleless Treatments
I get it, a lot of people don't like needles. There are many processes such as chemical peels, microdermabrasion, and laser treatments that can improve skin quality, reduce fine lines, and make facial tissues firmer and tauter.
How is a facelift performed?
Step one is of course a consultation with me. My team and I will go over your medical history and discuss your appearance goals. The facelift (and any additional procedures we decide on) will be tailored to fit your needs. Before we agree to proceed with surgery, I'll make sure we go over reasonable expectations and any potential risks. I always want my patients to make fully informed decisions.
On the day of your facelift procedure, you'll receive either intravenous sedation or general anesthesia. I always work with leading board-certified anesthesiologists to ensure my patient's safety and comfort.
For a traditional facelift, an incision will be made at the temples near the hairline, around the ear, and to the lower scalp. Excess skin will be removed and remaining skin gently shifted to create a lifted, tightened appearance. Fat deposits will be removed if necessary. Facial muscles will be lifted and connective tissues will become tightened. Overall, the surgery takes about five hours.
Any other cosmetic procedures will be performed at this time as well. If you're having multiple procedures done at once the overall surgery time will be longer.
Incisions will be closed with sutures and covered with bandages and gauze.
We'll see you back in the office for a follow-up to remove stitches and check on your recovery progress.
Recovery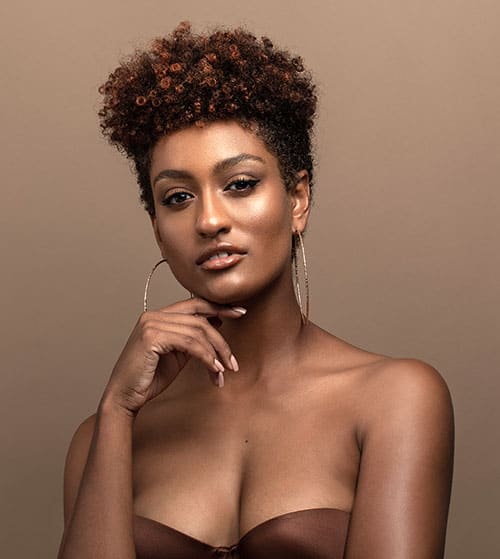 Following surgery, a small drainage tube will be placed under the skin behind your ear. This will drain any fluid or blood that accumulates.
You can expect some bruising and swelling for the first week or two as well as some minor discomfort. Most patients are able to manage their discomfort with over-the-counter pain medication.
You should be able to resume regular activities about two weeks after surgery, but hold off on more strenuous activity for the first four weeks. You will be given specific post-op care instructions. Following these instructions will ensure you achieve the best possible results.
Scarring tends to fade quickly. We do our best to conceal the incision sites to limit visible scarring.
There may be temporary discoloration or numbness, which will resolve in a few months. Healing is gradual, but you should see your final results after about six months.
Is a facelift safe?
All surgery comes with some risk but with a board-certified plastic surgeon, complications are less likely.
Plastic surgery is currently safer than it's ever been, and my team and I bring … commitment to patient safety
Facelift complications are rare. They may include:
bleeding
bruising
infection
nerve injury
There may be some asymmetry, discoloration, or numbness following surgery, but these will resolve with time.
We recommend avoiding aspirin in the weeks leading up to surgery as this can increase your risk of bleeding.
Am I a good candidate for a facelift?
The most important question I have to answer is "is this procedure right for me?". During your consultation, we'll go over your options as well as possible risks and benefits. If I don't think a facelift is suitable for you, I will be honest about that. So if I say you're a good facelift candidate, I am saying that honestly.
If you:
are self-conscious about the appearance of sagging skin around the face and neck
feel your face makes you look older than you are
want to reverse the signs of aging
A facelift may be right for you!
The best candidates for facelift plastic surgery are healthy non-smokers who still have some skin elasticity. During your consultation, we'll go over your medical history to ensure you don't have underlying health factors that contraindicate surgery.
Facelift Frequently Asked Questions
Is facelift permanent?
Yes and no. While nonsurgical facelift treatments need to be redone to maintain their effects, surgical facelifts produce permanent changes.
However, natural aging will continue to change the appearance of your face. After a facelift, you'll continue to age, but also continue to look younger than you would have otherwise.
What's the best age for a facelift?
Most facelift patients are in their 40s to 60s. There are benefits to getting a facelift done younger, when your face and neck have begun to sag but your skin still has some elasticity.
Facelifts can be successfully performed on people in their 70s and 80s as well. 
If you're unsure if a facelift is right for you, schedule a consultation and let's discuss your options!
Will insurance cover a facelift?
In general, insurance won't cover cosmetic surgery. If there is a medical concern that can be treated by the procedure, insurance may cover some of it. So check with your insurance company to see what your coverage options are.
If you have health concerns, you should speak with your primary health provider.
How much does a facelift cost?
According to the American Society of Plastic Surgeons, the average cost of a facelift in 2019 was $7,467. 
We will determine the total cost of your procedure after evaluation and consultation. You will be made aware of the estimated cost before your surgery. No surprise bills!
Why it's critically important to choose a Board-Certified Plastic Surgeon
All surgery comes with risk; we all know this. But did you know that many doctors who perform plastic surgery are not board-certified plastic surgeons?
For a surgeon to become board certified, they must have at least 14 years of higher education including special intensive training in reconstructive and cosmetic surgery.
This means that in the very unlikely event of a complication, it can be handled quickly and efficiently. Board-certified plastic surgeons have full admitting privileges at local hospitals. Non-board-certified plastic surgeons do not, thus they cannot even treat you outside of their own surgery center. Additionally, Dr. Saber always works with leading board-certified anesthesiologists during her procedures to ensure patient safety (unfortunately this is not always the case with surgeons).
Aren't all doctors who perform cosmetic plastic surgery procedures board-certified?
Sadly, no. Many are not certified to do the cosmetic procedures they are performing. That can lead to significant problems for any patient who has complications. It can also mean that the surgeon who performed your procedure cannot even admit you to a hospital or provide any follow-up care at the hospital.
Dr. Saber's extensive training, board certification, and experience as a noted reconstructive surgeon serve as an assurance that her approach to surgery is ethical, safe, and effective.
Why is Dr. Saber the top facelift doctor in Los Angeles area?
Dr. Sepideh Saber, MD, FACS offers a more sensitive, female perspective for patients of all ages, genders, and orientations. Patients of all ages and from all walks of life have praised not only their final outcomes but her caring, thoughtful approach to all types of appearance and health-related matters.
Dr. Saber graduated from Stanford University's world-renowned medical school and did her reconstruction and plastic surgery residency at the University of Southern California (USC). She then completed a fellowship at New York University (NYU) in the extremely challenging and delicate area of hand surgery, as well as microsurgery.
To request a consultation, call (877) 205-4100 or click here to schedule a consultation online.
Dr. Saber takes her patients' safety very seriously. Her facility's Covid-19 patient safety procedures exceed all CDC and World Health Organization recommendations. Masks are required in our office at all times during the coronavirus pandemic.
The practice of Dr. Saber is located in Encino, CA for patients throughout the Los Angeles area. We are also convenient to Encino, Woodland Hills, Sherman Oaks, Calabasas, Burbank, Glendale, Hidden Hills, Agoura Hills, Northridge, North Hollywood, Malibu, Topanga, Canoga Park, Reseda, Valley Glen, Chatsworth, West Hills, Winnetka, Universal City, Bel Air, Beverly Hills, Downtown Los Angeles, Silverlake, and Echo Park.
What patients say about
Dr. Saber

…

I LOVED DR SABER!!! There are a few reasons why I chose her. One was because she's a female Doctor that was my goal who also did a good job (which I was able to confirm with all her before and after photos) and what sold me was my safety in mind. She made me feel like I was in the best hands ever along with Marlene who coordinated everything THANK YOU LADIES!
Dr Saber helped me get back the body I have always desired. I had a lot of stomach fat from weight gain and I lost weight so a lot of my weight was in my front lower and upper abdomen.
Now I have a super beautiful curvy body like an hourglass after a tummy tuck and lipo she did. She understood the assignment hahaha . I'm 32 years old no kids just wanted to enjoy my younger body looking and feeling beautiful and she really took good care of me. Even after hours I had an emergency due to my fault but she was there and got back to me very quickly and I'm very grateful. I also think her work says a lot because I stopped taking pain medication on the 3rd day after surgery and was fine with very minimal pain I was able to tolerate the healing process. Highly recommend going with her I just had a wonderful experience and would do it all over again if I had too. Maybe after I have kids. Thanks Dr Saber and team