Is a
Brazilian Butt Lift

Dangerous? A Plastic Surgeon Speaks Out
You need some information before you schedule a Butt Augmentation Procedure
The Brazilian Butt Lift (BBL)truly seems to be the perfect body enhancement. A plastic surgeon takes fat from areas of the body where you don't want fat and then re-inserts it into the places where you (or your husband, boyfriend, hyper-critical friends, or perhaps your surrounding culture) want you to be bigger and rounder.
It's sort of like Robin Hood: take from the excessive and give to the needy. And it's all your own fat. What could go wrong?
Well, a lot, actually.
What is a Brazilian Butt Lift?
This excess-fat-transfer-to-buttocks notion has more than caught on. The Brazilian Butt Lift is the fastest-growing cosmetic surgery in the world. According to a recent survey by the International Society of Aesthetic Plastic Surgery, the number of BBLs performed globally has grown by 77.6% since 2015. In 2019, there were over 40,000 BBLs performed in the US alone.
Brazilian Butt Lift surgery is not only the fastest-growing cosmetic procedure, it's also the most dangerous.
How is a BBL procedure done?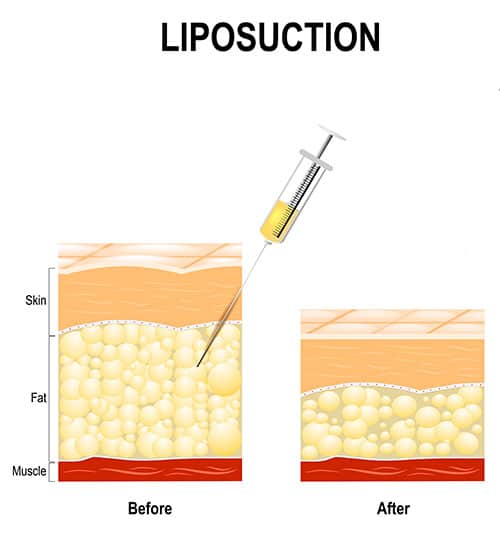 The surgery itself (known in medical terms as gluteal-fat grafting) involves injecting copious quantities of fat into the patient's buttocks. But the buttocks are where several large veins, some as big as drinking straws, do their critically important job of getting blood back to the heart and lungs.
The extraction of body fat (via liposuction) during a BBL, and the injection of that fat through multiple incisions into various areas of the buttocks, are each quite a vigorous process. Therefore, the patient is completely unconscious; under general anesthesia administered by an attending anesthesiologist.
Why is BBL so dangerous
There are numerous things that can go wrong during this fat transfer procedure. The most alarming is what's called an "embolism." Put simply, this is what can happen:
During the surgery, the cosmetic surgeon injects the fat salvaged from another part of the body into the buttocks, under pressure, through a long tube known as a cannula.
The cannula is semi-rigid, which means that it flexes during the procedure, and a less skilled surgeon may not always know exactly where the tip of the cannula is injecting fat.
This can be a big problem. If any of that injected fat gets into a vein, that vein will naturally transport it into either the heart or lungs.
If this happens, the patient will have a resulting blockage called an embolism. And embolisms are frequently fatal.
An urgent 2018 warning from the American Society of Plastic Surgeons noted the odds of a fatal embolism resulting from a BBL are 1 death for every 3,000 Brazilian Butt Lift surgeries. More recent surveys are somewhat more encouraging, but even the most positive surveys firmly establish buttock enhancement surgery as the riskiest of all plastic surgery procedures.
How to reduce your BBL risks
BBL risks are real, but they can be mitigated by choosing an extremely competent, experienced, and board-certified plastic surgeon.
Who makes a good candidate for Brazilian Butt Lift surgery?
The primary qualification of a good prospect for BBL is a set of reasonable expectations. A recent experience in my practice demonstrates that point.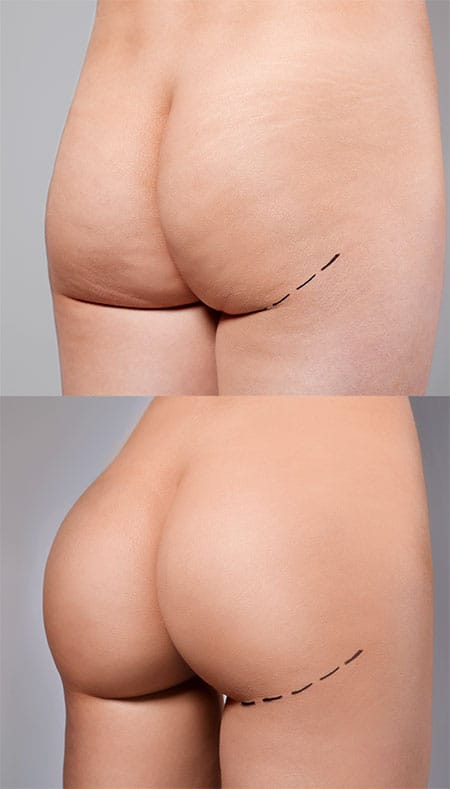 A prospective patient, whom I'll call Ms. X, sent me some photographs of several women's post-BBL derrières. The photos illustrated the outcome Ms. X hoped for from the BBL procedure she was asking me to perform. Those photographs each depicted a ridiculously tiny waist above a pair of impossibly massive buttocks. Even if the photos were authentic, i.e., not Photoshopped, they were anatomically outlandish.
During my consultation with the prospective patient, I learned that the photos had actually been selected by her husband.
I advised Ms. X that surgically conforming her body to the photos would be both medically impossible to achieve and unethical to even attempt. After Ms. X and I discussed what a BBL after 20 years will look like, we jointly agreed on a procedure that achieved a result that is both far more naturally attractive, and far more sustainable.
What physical attributes make a good BBL candidate?
Physically, the candidate must be neither obese nor overly slender.
She (it's almost always a she) should be within 15 pounds of her ideal body weight.
The patient must possess enough fat accessible in areas of the body such as the abdomen, lower back, or lower body, sufficient to satisfactorily swell her derrière to her fantasy proportions.
She must be in good general health, as evidenced by a clearance from her primary care physician.
How much does a BBL cost?
The expense of a Brazilian Butt Lift procedure will vary from locale to locale and from surgeon to surgeon. So how much is BBL? The cost for one procedure can be anywhere from $3,000-$30,000. It is not uncommon for multiple procedures to be required. None of this procedure will be covered by insurance as it is not considered medically necessary.
Why are there large BBL cost differences between doctors?
Simply put, the cheapest surgeries are provided by establishments literally known as "chop shops." These doctors perform surgeries on an assembly-line, mass-production scale. Not surprisingly, it is this end of the buttock augmentation spectrum that is associated with most of the notoriously botched BBLs. Many of the cheaper fees and worse results are available outside the United States, in countries such as Turkey and Thailand.
Board certification by the American Board of Plastic Surgery, in combination with experience, will help assure the candidate that her surgeon is well trained and very qualified.
How about BBL recovery time?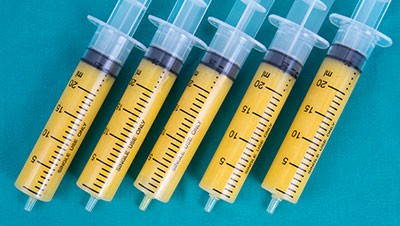 BBL recovery is challenging, to say the least. At best, it's a prolonged period of uncomfortable inconvenience. One thing is certain: you won't be sitting for a while. And you'll have to wear a faja for a while – that's a corset-like compression garment that stabilizes the shape of the buttocks. Massages, which are also prescribed to keep the new fat where it belongs, can be more than a little painful.
The larger the BBL, the higher the chance that some of the newly transplanted fat cells will die and some will not be accommodated by the resident fat cells. These anomalies may cause asymmetrical results, which might require additional procedures to correct. So, the final results may not be all that final.
Is there an alternative to BBL?
Yes. There are always buttock implants. But they don't look or feel natural and they show up on X-rays. (An X-ray is how Kim Kardashian proved that she doesn't have butt implants. She hasn't said anything publicly about a Brazilian Butt Lift procedure.)
There's also a Sculptura butt lift, a filler that the FDA has approved for facial restoration. It can be used off-label, but filling out a big butt takes a lot of Sculptra and it's expensive – $20,000 or more.
Is the Brazilian butt lift trend just a fad?
Many who have considered the rise of BBL believe there is something amiss in the very notion that women's bodies should conform to any trend. The underlying message to women seems to be: "The way you were naturally meant to be isn't good enough." That message is conveyed from a multitude of platforms, by influencers of all stripes and varieties.
That message is often simply false. Appropriate plastic surgery is designed to restore and/or improve a person's appearance, using the standard of that unique person's naturally intended beauty. But it should never be used to conform to a dangerous passing fancy.
Why Choose Saber Plastic Surgery?
Dr. Sepideh Saber is an American Board of Plastic Surgery-certified plastic surgeon practicing in the greater Los Angeles area.
She graduated from Stanford University's world-renowned medical school and did her plastic surgery residency at the equally lauded University of Southern California (USC). She then completed a fellowship at New York University (NYU) in the extremely challenging and delicate disciplines of hand surgery and microsurgery.
Dr. Saber offers a more sensitive, female perspective for patients of all ages, genders, and orientations. Former patients from all walks of life have praised not only their treatment outcomes but her caring, thoughtful approach to a wide array of appearance and health-related matters.
To request a consultation, call 818-818-2939 or schedule a consultation online.
Dr. Saber takes her patients' safety very seriously. Her facility's Covid-19 patient safety procedures exceed all CDC and World Health Organization recommendations. Masks are required in our office at all times during the coronavirus pandemic.
The practice of Dr. Saber is located in Encino, CA. We are convenient to patients in the Los Angeles area and Burbank, Pasadena, South Pasadena, San Marino, La Canada Flintridge, La Crescenta, North Hollywood, Altadena, Alhambra, San Gabriel, Rosemead, Monterey Park, East Los Angeles, Commerce, Huntington Park, West Hollywood, and Downtown Los Angeles.

Latest posts by Dr. Sepideh Saber
(see all)