What is the purpose of a labiaplasty?
There are few things worse than being self-conscious about your own body. Labia size and shape are as individual as eye color and with a wide range of what's considered "normal."
However, if your labia minora is disproportionally longer than your labia majora, it can cause not only mental distress but physical discomfort. If you're experiencing irritation from clothing, discomfort during physical activities, painful sexual intercourse, or have cosmetic concerns in tight-fitting clothing or during intimacy, you may want to consider labiaplasty.
Labiaplasty, otherwise known as labia reduction surgery or vaginal rejuvenation, is a procedure that involves trimming the labia minora, i.e., the "inner lips" of the vulva, for either medical or cosmetic reasons. This is often performed in conjunction with a clitoral hood reduction, which helps achieve a balanced appearance of the vaginal area.
Who's a good candidate for labiaplasty surgery?
This is one of the most important questions I have to answer. During your consultation, I will evaluate your goals and potential outcomes and let you know if I think labia reduction surgery is right for you. I will always be 100% honest and let you know if I don't think the procedure will truly benefit you.
Some patients would like to have the size of the labia majora reduced by removing fat and contouring the outer lips. Other patients benefit from fat grafting to the vaginal area to restore age-related or weight-loss-related volume loss.
Patients seeking to rejuvenate their labia after childbirth or other trauma, intersex patients, patients with congenital conditions, and trans patients benefit from labiaplasty as well. In fact, a 2008 study reported that only 37% of patients undergoing labiaplasty did so for solely aesthetic reasons.
In general, the ideal candidates are:
generally healthy
non-smokers (or willing to quit)
realistic in their goals
If your labia are asymmetric, changed dramatically after pregnancy, menopause, or aging, or cause you serious discomfort or pain, you may be a candidate for labiaplasty.
Childbirth can stretch or impact the labia, so some patients benefit from waiting…
How is labia plastic surgery performed?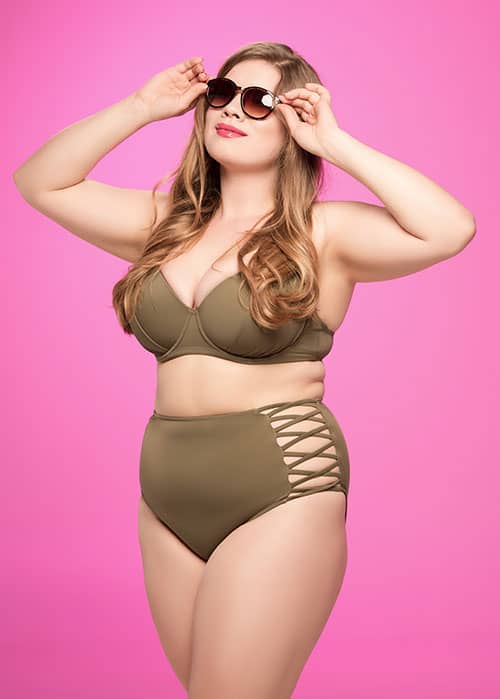 The first step of any plastic surgery is a consultation with me. During this meeting, you'll get to know me and my staff and we'll go over your medical history and goals. The exact procedure will be specifically tailored to your needs and we'll go over the most likely results and potential risks. It's important to me that my patients make fully informed decisions.
Labiaplasty is an outpatient procedure, meaning you'll get to go home the same day. On the day of your surgery, you'll either be given local anesthesia or general anesthesia for your comfort. Then, I'll begin the incisions using the previously agreed-upon procedure.
The primary labiaplasty procedures are:
Trim
The trim technique is the most commonly used surgical method. The excess tissue at the edge of the labia minora is removed; this technique also removes the darker edge of the inner labia. I take extra care to create an even transition of the two trimmed sides. The trimmed labia are made symmetrical with the labia majora, then closed with sutures.
Wedge
The wedge technique is newer. A V-shaped wedge of excess labia minora is removed and the edges are sutured together on each side. This method minimizes incisions but doesn't remove the darker edges of the inner vaginal lips.
Clitoral Hood Reduction
Often performed in conjunction with labial reduction, this procedure removes excess tissue from the clitoral hood. This improves the balance and appearance of the genitals.
What's the Labiaplasty Recovery Timeline?
We'll go over your recovery instructions before your surgery to make sure you get the best results.
Immediately after surgery, you may have some discomfort, which can be treated with over-the-counter pain medication. You'll also be prescribed antibiotics.
We recommend taking a week off work to heal, wearing loose pants, and icing if necessary to help with swelling (make sure not to let the ice pack come into direct contact with the vulva).
Avoid biking, running, sexual activity, other physical activity, and using tampons for about four weeks. During this time, you should also avoid tight clothes that could cause friction against your healing incisions.
Most swelling is gone by six weeks, but residual swelling may take up to six months to fully subside.
What are the risks of labiaplasty surgery?
All surgical procedures come with some risk. Common risks of labiaplasty include:
Infection
Pain
Scarring
Asymmetrical results
Most side effects, such as swelling, bruising, and bleeding, are temporary.
Labiaplasty Frequently Asked Questions
Is there non-surgical labia reduction?
I often hear from people who want to improve aspects of their appearance but don't want surgery. And I get it, no one wants to undergo discomfort and extended downtime if they don't have to.
There are laser treatments designed to tighten labial tissue. However, for substantial sagging of the inner labia, the only really functional solution is surgery.
Are there medical reasons for labiaplasty?
A labiaplasty may be medically necessary if the labia get "tucked" into the vagina during sexual intercourse. Or if normal activities like wearing underwear, walking, biking, or even sitting are painful or irritate the vulvar skin.
If you're worried you may need a labiaplasty for medical reasons, consult with your OB/GYN or primary care provider.
Does labiaplasty affect sensation?
Labiaplasty doesn't remove or impact any nerves, so sensation should remain unchanged.
Should I have labiaplasty before or after birth?
This is a complicated question, and the answer will vary from person to person. Childbirth can stretch or impact the labia, so some patients benefit from waiting. However, if you're experiencing serious discomfort, it may be best to undergo labiaplasty, even if you're planning on having children later. During your consultation, we can discuss your specific needs and plans.
Is labiaplasty covered by insurance?
In general, insurance companies won't cover cosmetic surgery. If your doctor thinks labiaplasty may be medically necessary, insurance may cover some of it. Consult with your doctor and insurance provider to see what your coverage options may be.
How much does labiaplasty cost?
According to the American Society of Plastic Surgeons, the average cost of labiaplasty in 2018 was $2,942 not including anesthesia, operating room facilities, or related expenses.
I will give you an estimate of your final cost during your consultation. No surprise bills!
Why it's critically important to choose a Board-Certified Plastic Surgeon
All surgery comes with some risk, we all know this. But did you know that many doctors who perform plastic surgery are not American Board of Plastic Surgery-certified plastic surgeons?
For a surgeon to become board certified, they must have at least 14 years of higher education including special intensive training in reconstructive and cosmetic surgery. 
This means that in the very unlikely event of a complication, it can be handled quickly and efficiently. Because board-certified plastic surgeons have full admitting privileges at local hospitals. Non-board-certified plastic surgeons do not, thus they cannot even treat you outside of their own surgery center. Additionally, Dr, Saber always works with leading board-certified anesthesiologists during her procedures to ensure patient safety (unfortunately this is not always the case with surgeons).
Aren't all doctors who perform cosmetic plastic surgery procedures board-certified?
Sadly, no. Many are not certified to do the cosmetic procedures they are performing. That can lead to significant problems for any patient who has complications. It can also mean that the surgeon who performed your procedure cannot even admit you to a hospital or provide any follow-up care at the hospital.
Dr. Saber's extensive training, board certification, and experience as a noted reconstructive surgeon serve as an assurance that her approach to surgery is ethical, safe, and effective.
Why choose Dr. Saber for Labiaplasty in the Los Angeles area?
Dr. Sepideh Saber, MD, FACS brings years of experience and a more sensitive, female perspective for patients of all ages, genders, and orientations. Patients from all walks of life have praised not only their outcomes but her caring, thoughtful approach to all types of appearance and health-related matters.
Dr. Saber graduated from Stanford University's world-renowned medical school and did her reconstructive and plastic surgery residency at the University of Southern California (USC). She completed her fellowship at New York University (NYU) in the extremely challenging and delicate areas of hand surgery and microsurgery.
To request a consultation, call (877) 205-4100 or schedule a consultation online.
Dr. Saber takes her patients' safety very seriously. Her facility's Covid-19 patient safety procedures exceed all CDC and World Health Organization recommendations. Masks are required in our office at all times during the coronavirus pandemic.
The practice of Dr. Saber is located in Encino, CA for patients throughout the Los Angeles area. We are also convenient to Encino, Woodland Hills, Sherman Oaks, Calabasas, Burbank, Glendale, Hidden Hills, Agoura Hills, Northridge, North Hollywood, Malibu, Topanga, Canoga Park, Reseda, Valley Glen, Chatsworth, West Hills, Winnetka, Universal City, Bel Air, Beverly Hills, Downtown Los Angeles, Silverlake, and Echo Park.
What patients say about
Dr. Saber

…

I LOVED DR SABER!!! There are a few reasons why I chose her. One was because she's a female Doctor that was my goal who also did a good job (which I was able to confirm with all her before and after photos) and what sold me was my safety in mind. She made me feel like I was in the best hands ever along with Marlene who coordinated everything THANK YOU LADIES!
Dr Saber helped me get back the body I have always desired. I had a lot of stomach fat from weight gain and I lost weight so a lot of my weight was in my front lower and upper abdomen.
Now I have a super beautiful curvy body like an hourglass after a tummy tuck and lipo she did. She understood the assignment hahaha . I'm 32 years old no kids just wanted to enjoy my younger body looking and feeling beautiful and she really took good care of me. Even after hours I had an emergency due to my fault but she was there and got back to me very quickly and I'm very grateful. I also think her work says a lot because I stopped taking pain medication on the 3rd day after surgery and was fine with very minimal pain I was able to tolerate the healing process. Highly recommend going with her I just had a wonderful experience and would do it all over again if I had too. Maybe after I have kids. Thanks Dr Saber and team