How to get rid of chubby cheeks
Are you self-conscious about your chubby cheeks? Do you struggle with your round face? Round faces and full cheeks are usually caused by genetic factors. So, unfortunately, diet, exercise, and weight loss will do nothing to reduce the fullness of your facial appearance.
Fortunately, people of all genders can benefit from buccal fat removal if they're otherwise struggling to lose their "chipmunk cheeks."
What is buccal fat removal?
Buccal fat removal (also called cheek reduction surgery) is the removal of a pocket of cheek fat. The buccal fat pad is what gives babies that irresistible, round babyface. Unfortunately, some of us don't lose this facial fat, even when we lose weight.
Cosmetic surgery removes fat from the lower part of the cheeks, giving you a more sculpted appearance. Removing cheek fat from the lower part of the face makes the cheekbones appear higher and the face look slimmer.
During your consultation, we'll discuss your appearance goals and how best to turn your round face into more defined cheekbones and jawline.
Where is the buccal fat pad?
The buccal fat pad sits in front of the masseter muscle (one of the chewing muscles) and below your cheekbones. It is composed of three parts, two of which are removed as part of this facial plastic surgery.
These pockets of fat in the lower cheeks impact how round or full your face appears. Removing large buccal fat pads reduces cheek volume and gives you a more contoured facial appearance.
What's the buccal fat removal procedure process?
Firstly, of course, you schedule a consultation so we can discuss your goals and the procedure, potential results, and risks. It is extremely important to me that I always make sure my patients are making fully informed decisions regarding any procedure, whether it involves surgery or not.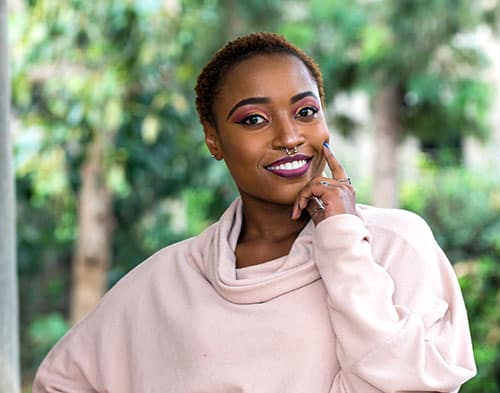 On the day of your surgery, you will receive sedation, either general anesthesia, local anesthesia, or a combination of both for your comfort. A small incision will be made on the inside of the mouth to remove the buccal fat. How much cheek fat and how much of the buccal fat pad is removed will depend on your anatomy and existing facial contour.
The incisions will then be closed with sutures, leaving absolutely no visible, external scars.
Buccal fat removal is a quick procedure, usually taking less than an hour. Additional plastic surgery procedures performed at the same time such as neck and jawline liposuction, rhinoplasty, blepharoplasty, facelift, or other contouring will, of course, increase overall surgery time. I will go over the steps and duration of your procedure ahead of time.
What is the buccal fat removal recovery time
Initial post-surgery downtime is relatively short, but it will take about four to six weeks for the final results to become visible.
For the first few days, you'll have to limit the types of food you eat and physical activities. For the first 24 hours after surgery, you should only eat soft foods (soups, smoothies, etc.) and avoid hard, crunchy foods for at least two to three days.
We recommend icing your cheek area frequently and taking over-the-counter pain medication to minimize swelling. I'll also give you some prescription antibiotics to prevent infection. There may be some minor bruising that should subside quickly.
You may need to sleep with your head elevated for the first two to three nights. These instructions will be given to you before surgery and we'll go over them again before you go home.
By day four or five you'll look "normal," and over the next four to six weeks the rest of the residual minor swelling will go down.
Buccal fat removal side effects and risks
All surgical procedures come with some risk; this is just a fact. If you ever see a surgeon and they do not inform you of this, please go elsewhere. I'll go over all potential risks (including bleeding, infection, excessive swelling, and anesthesia complications) during your consultation.
I always work with a leading, board-certified anesthesiologist to ensure the safety of my patients.
Because the incisions are made in the mouth, there will be no visible scarring after surgery.
Buccal fat removal results
Now that we've covered the technical aspects, let's get to the fun part: results!
The primary benefits of buccal fat removal surgery are:
Defined Cheeks
Removing the excess cheek fat enhances the angular and sculpted appearance of the face (qualities that are generally considered attractive).
Traditional facial sculpting (including injection of dermal fillers) doesn't benefit patients who already have more volume in their lower face. It takes cheek fat removal to achieve the desired results.
More Mature Appearance
People with round faces have probably heard the term "baby face." These rounded features can make you look younger or more childlike. Removing the extra fat can make you look more your age and restore confidence.
Who is a good candidate for cheek fat removal?
You should be generally healthy, have realistic expectations, and not already have a slender face. People tend to naturally lose facial fat with age, so removing too much fat at a young age can leave you looking gaunt in the future. During your consultation, we'll go over the best approach for your needs.
The ideal candidate has stubborn "chubby cheeks." If you've lost weight through diet and exercise but can't lose your extra facial fat, you are certainly a good candidate. But being a good candidate does not necessarily mean you should have the procedure.
Round faces and full cheeks are usually caused by genetic factors. So … diet, exercise, and weight loss will do nothing to reduce the fullness…
Is buccal fat removal right for me?
If a procedure is right for a patient is probably the most important question I must honestly answer during any consultation.
As you may know, I am a trained reconstruction surgeon, and in that line of work, elective surgery is not an option, but an absolute necessity. But when it comes to my patients who are looking to undergo an elective procedure that is not a matter of life and death, I want to make sure the results will truly make them happier.
If I know that the "improved appearance" and the increased confidence my patient will feel will make a difference in their lives, I will tell them that buccal fat pad removal is worth the short-term swelling and discomfort of surgery. If I don't believe that, I will tell them that as well. That is an absolute promise.
Buccal Fat Removal Frequently Asked Questions
How long does buccal fat removal last?
What's the point of undergoing surgery if the results aren't going to last? Once the buccal fat pads have been removed, they don't come back. However, extreme weight gain can undo the results of neck liposuction or other fat removal procedures.
Does insurance cover buccal fat removal?
Insurance generally doesn't cover cosmetic surgery. But be sure to check with your insurance company ahead of time to see if there are any situations they will cover.
What does buccal fat removal cost?
The exact cost of buccal fat removal depends on the surgeon, location, and complexity of the procedure. The average range is $2,000 – $5,000. I will let you know your estimated cost well before your surgery date.
Why it's critically important to choose a Board-Certified Plastic Surgeon
All surgeries come with some risk; we all know this. But did you know that many doctors who perform plastic surgery are not board-certified plastic surgeons?
For a surgeon to become board certified, we must have at least 14 years of higher education including special intensive training in reconstructive and cosmetic surgery.
This means that in the very unlikely event of a complication, it can be handled quickly and efficiently. Board-certified plastic surgeons have full admitting privileges at local hospitals. Non-board-certified plastic surgeons do not, thus they cannot even treat you outside of their own surgery center. Additionally, I always work with leading board-certified anesthesiologists during my procedures to ensure patient safety. Unfortunately, this is not always the case with cosmetic surgeons.
Aren't all doctors who perform cosmetic plastic surgery procedures board-certified?
Sadly, no. Many are not certified to do the cosmetic procedures they are performing. That can lead to significant problems for any patient who has complications. It can also mean that the surgeon who performed your procedure cannot even admit you to a hospital or provide any follow-up care at the hospital.
My extensive training, board certification, and experience as a noted reconstructive surgeon serve as an assurance that her approach to surgery is ethical, safe, and effective.
Why choose Dr. Saber for Buccal Fat Removal in the Los Angeles area?
Dr. Sepideh Saber, MD, FACS offers a more sensitive, female perspective for patients of all ages, genders, and orientations. Patients of all ages and from all walks of life have praised not only their outcomes but her caring, thoughtful approach to all types of appearance and health-related matters.
Dr. Saber graduated from Stanford University's world-renowned medical school and did her reconstruction and plastic surgery residency at the University of Southern California (USC). She then completed a fellowship at New York University (NYU) in the extremely challenging and delicate area of hand surgery, as well as microsurgery.
To request a consultation, call (877) 205-4100 or schedule a consultation online.
Our practice takes our patients' safety very seriously. Our facility's Covid-19 patient safety procedures exceed all CDC and World Health Organization recommendations. Masks are required in our office at all times during the coronavirus pandemic.
The practice of Dr. Saber is located in Encino, CA for patients throughout the Los Angeles area. We are also convenient to Encino, Woodland Hills, Sherman Oaks, Calabasas, Burbank, Glendale, Hidden Hills, Agoura Hills, Northridge, North Hollywood, Malibu, Topanga, Canoga Park, Reseda, Valley Glen, Chatsworth, West Hills, Winnetka, Universal City, Bel Air, Beverly Hills, Downtown Los Angeles, Silverlake, and Echo Park.
What patients say about
Dr. Saber

…

I LOVED DR SABER!!! There are a few reasons why I chose her. One was because she's a female Doctor that was my goal who also did a good job (which I was able to confirm with all her before and after photos) and what sold me was my safety in mind. She made me feel like I was in the best hands ever along with Marlene who coordinated everything THANK YOU LADIES!
Dr Saber helped me get back the body I have always desired. I had a lot of stomach fat from weight gain and I lost weight so a lot of my weight was in my front lower and upper abdomen.
Now I have a super beautiful curvy body like an hourglass after a tummy tuck and lipo she did. She understood the assignment hahaha . I'm 32 years old no kids just wanted to enjoy my younger body looking and feeling beautiful and she really took good care of me. Even after hours I had an emergency due to my fault but she was there and got back to me very quickly and I'm very grateful. I also think her work says a lot because I stopped taking pain medication on the 3rd day after surgery and was fine with very minimal pain I was able to tolerate the healing process. Highly recommend going with her I just had a wonderful experience and would do it all over again if I had too. Maybe after I have kids. Thanks Dr Saber and team
Stories

from Our Blog We Think You'll Like