Unsatisfactory Brazilian Butt Lift?
Consider BBL Revision Surgery!
What is a Brazilian butt lift revision?
A Brazilian butt lift (BBL) revision is intended for patients who find the results of their first BBL surgery unsatisfactory. Revision surgeries are more technical, and the risk of complications is higher, so it's very important to understand why the first surgery wasn't successful.
There can be several reasons why a patient isn't fully satisfied with the outcome of BBL surgery. In many cases, patients may find that their body doesn't adapt to surgical intervention, or the body may not heal as intended.
But this can happen with any cosmetic surgery procedure including tummy tuck and breast augmentation (breast lift, breast implant, and breast reduction).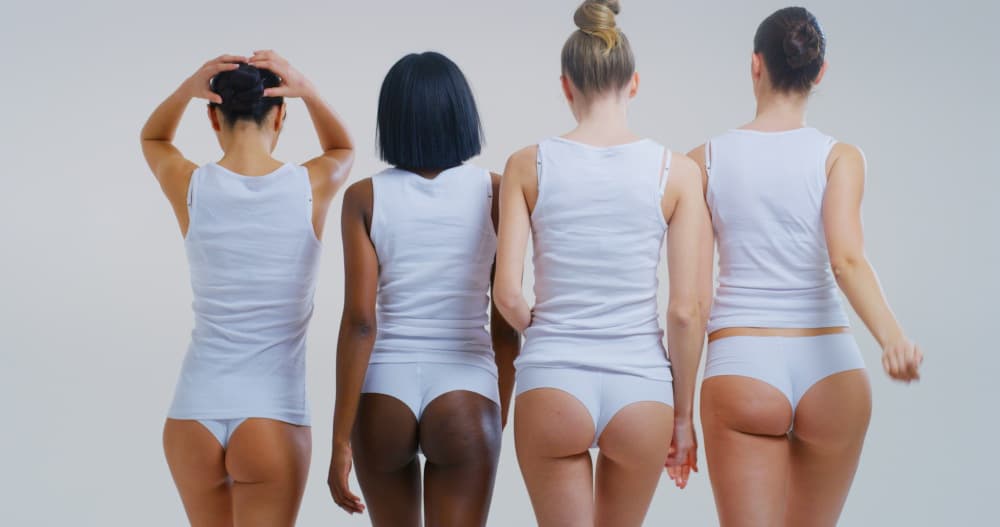 Who is a candidate for a BBL revision?
The plastic surgeon will discuss a variety of concerns that can result from BBL surgery with the potential candidate, including:
The resulting size of the buttock couldn't be sustained post-surgery. Some patients have reported a loss of about 40% of their buttock size within six months of surgery.
 Not healing properly
 Deep grooves or "trenches" in the buttocks due to improper fat grafting
 Asymmetry
 Irregular contours
 Rippling effect because the flap created from liposuction isn't uniform
 The appearance of residual dimples (cellulite appearance) over the lower buttock and upper posterior thighs
Lumps are a common side effect of BBL surgery, though they do resolve on their own with proper healing and recovery.
Generally, if your buttock is not in proportion with your body either from genetics, weight gain, or excessive buttock enhancement — by fat or implant placement — you may be a candidate.
How long do I have to wait before a BBL revision procedure?
Doctors advise that patients wait at least six months before revision surgery. It may take a year to see the results from fat grafting because it takes time for fat to be revascularized (have blood flow restored) and able to survive on its own.
Fat necrosis occurs when transplanted fat dies and the tissue becomes firm and lumpy. This usually softens with time. Time also allows post-surgical swelling to resolve.
At a certain point, both you and your plastic surgeon will know exactly what the initial results are and can review the improvement options if needed.
What happens during the BBL revision surgery procedure?
A BBL revision will be performed under general anesthesia. The surgery is performed on an outpatient basis, which means you'll go home the same day. Only small incisions are made on the skin for both liposuction and fat transfer into the buttocks.
Liposuction performed during the original Brazilian butt lift procedure causes scarring in the areas of the body where fat is harvested. During revision surgery, attempts at removing fat from areas with scar tissue are complicated. Extra force is required to pierce through the scar tissue using traditional surgical tools, like a cannula.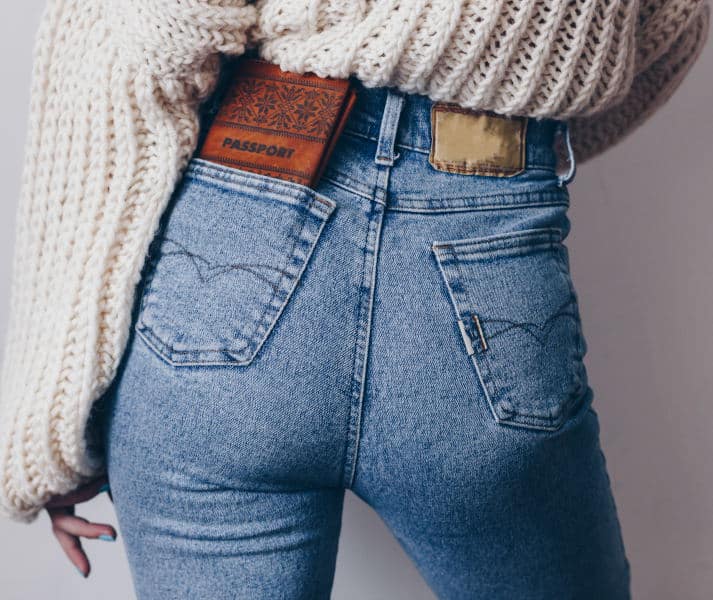 But surgical modalities have been upgraded. Ultrasound-assisted liposuction provides several advantages.
First, it is the definitive liposuction technique allowing for 40% more fat removal than traditional techniques. This is important because most of the excess fat has been removed in the first BBL surgery.
Now, BBL revision can be performed on patients where there is a limited amount of fat reserves.
Secondly, ultrasound-assisted liposuction is gentler on fat cells and provides 90% fat survivability (fat cells remain alive and usable by the body) following transfer. This is a significant improvement over the 60% survivability observed with traditional liposuction techniques.
This is critical when harvesting fat in areas with extensive scar tissue. Ultrasound-assisted liposuction is the only technique that can correct contour irregularities in these areas that were created by the first BBL surgery.
Before ultrasound-assisted liposuction, revision surgery may not have been possible because there wasn't enough fat available for transfer.
Keeping her patients safe remains [Dr. Saber's] top priority.
Are BBL revision surgeries safe? Are there risks?
Fat injections into the buttocks are safe if delivered into the space just beneath the skin, but never below the fibrous connective tissue and into the muscle. This is the standard medical protocol for BBL and BBL revision.
There are a lot of blood vessels in and below the gluteal muscle. If any fat were to enter the veins, it can be carried into the heart or lungs, creating a fat embolism. A fat embolism blocks those critical vessels and causes death very quickly.
There's been plenty of news about Brazilian butt lift risks. But even for revision surgery, it's critically important to partner with a board-certified plastic surgeon you fully trust for the procedure. BBL revision should only be performed by BBL specialists who have experience with buttock shaping and augmentation, like Dr. Saber.
Complications from the surgery are likely a result of multiple factors, including the technically-challenging nature of the surgery. Furthermore, the rise in BBL interest has caused more non-board-certified and non-plastic surgeons to perform these surgeries.
To lower your risk of complications from cosmetic surgery, follow your provider's instructions carefully before a procedure. You're more likely to heal properly if you maintain a healthy weight, eat a balanced diet, and quit smoking before your procedure.
Also, there's no chance of the body rejecting fat cells from the transfer because they're harvested from your own body.
Is there a difference between BBL surgery and BBL revision surgery?
Revision surgery is always more difficult. After the first BBL surgery, there is scarring and with scarring, there's more bleeding. This may be more painful for the patient. When considering revision surgery, patients need to manage expectations by consulting with their doctor due to the uncertainty inherent in the revision.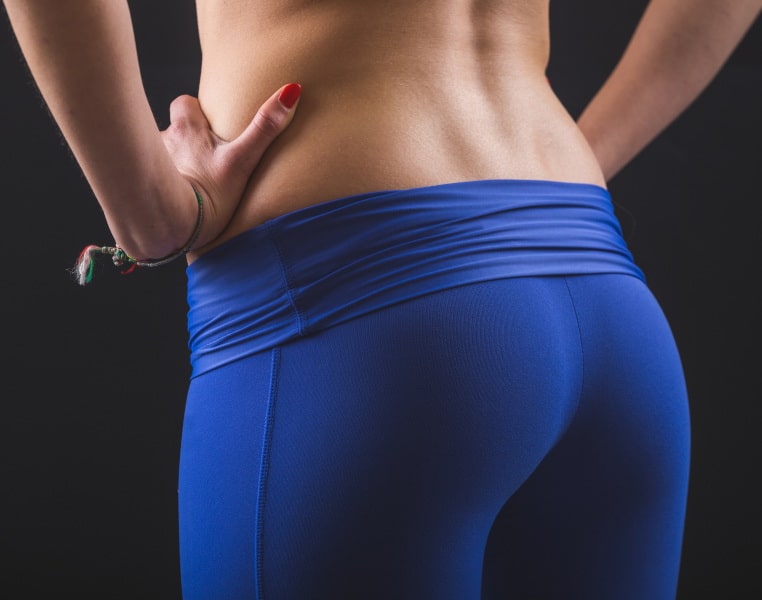 Results are visible immediately, but due to swelling, it can take up to four months or more to see final results. Healing from revision surgery is usually quicker.
It's also important to maintain your weight — within 10 to 20 pounds of your operative weight. Weight loss and weight gain can cause problems and change the revision results. Weight loss can result in loss of buttock volume and weight gain after surgery can cause areas of high-fat volume to be emphasized.
How much does revision BBL cost?
The costs for a BBL revision vary greatly depending on the geographic location and experience of the plastic surgeon. It also depends on the number and extent of additional areas needing liposuction or revision.
Whether it's a Brazilian butt lift procedure or a Brazilian butt lift revision, the surgeon must be a board-certified plastic surgeon. Potential patients need to consider the surgeon's experience in advanced body-sculpting techniques, view before and after photos, and determine if the surgeon is a member of the American Society of Plastic Surgeons or the American Society for Aesthetic Plastic Surgery – both professional organizations are highly reputable.
Why choose Saber Plastic Surgery for your BBL revision?
Dr. Sepideh Saber, M.D., is a board-certified plastic surgeon providing cosmetic procedures and surgeries from a more sensitive, female perspective for patients of all ages, genders, and orientations. She ensures that all questions are answered so that each patient can make a truly well-informed decision.

Keeping her patients safe remains her top priority. She employs the latest state-of-the-art techniques and performs her procedures in the top surgical centers and hospitals, where she enjoys full admitting privileges.
Dr. Saber takes her patients' safety very seriously. Her facility's Covid-19 patient safety procedures exceed all CDC recommendations. Masks are always required in our office during the coronavirus pandemic.
Dr. Saber is located in Encino, CA for patients throughout the Los Angeles area. We are also convenient to Encino, Woodland Hills, Sherman Oaks, Calabasas, Burbank, Glendale, Hidden Hills, Agoura Hills, Northridge, North Hollywood, Malibu, Topanga, Canoga Park, Reseda, Valley Glen, Chatsworth, West Hills, Winnetka, Universal City, Bel Air, Beverly Hills, Downtown Los Angeles, Silverlake, and Echo Park.
To request a consultation, please call (877) 205-4100 or schedule a consultation online.

Latest posts by Dr. Sepideh Saber
(see all)