Mommy Makeover Cost: What You Need to Know
As a female plastic surgeon and mother of two wonderful children, I understand both the beauty of pregnancy and the toll it takes on the body.
While plenty of women are perfectly happy with their post-pregnancy appearance, I also receive many patients seeking a return to their pre-baby bodies. When diet and exercise aren't enough to reach your appearance goals, it may be time for a "mommy makeover."
Because a mommy makeover is actually a combination of multiple plastic surgery procedures, the costs can vary, but here is what you need to know about the costs and financing options available for this transformative journey.
Why get a mommy makeover?
When you bear a child, your body undergoes tons of changes – some delightful, others less so. The stresses of raising that child — lost sleep, less time for the gym, changes in diet, breastfeeding, etc. — can also take a toll on your body.
While your love for your little one is unparalleled, it's perfectly natural to miss the body you had before pregnancy. This is where a mommy makeover comes in, offering a combination of cosmetic procedures that help restore your pre-baby physique.
Because every woman's body is unique, mommy makeover procedures have to be as well. Depending on your goals and target areas of the body, we're able to combine multiple plastic surgeries procedures as needed, including:
The ultimate goal is to sculpt a body that you feel truly confident in, further enhancing your journey as a mom.
What impacts the cost of a mommy makeover?
Raising a family is expensive; it's understandable that many patients' first question about cosmetic surgery is "how much will it cost?" There are multiple elements that influence the total cost of your procedure. The type and number of surgeries, the surgeon's expertise, the geographical location, anesthesia, and additional surgeon's fees, facility costs, and miscellaneous expenses will all contribute to your final cost.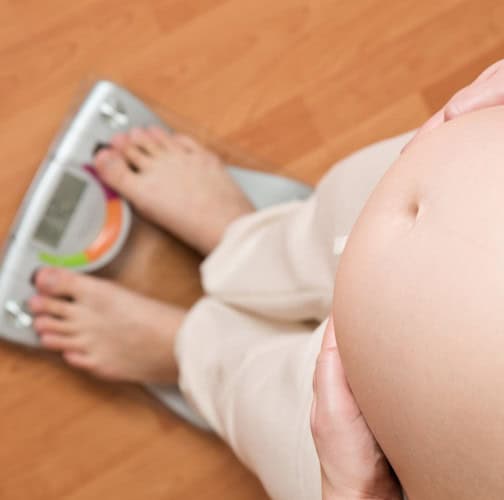 In the subsequent sections, I will guide you through these elements, shedding light on how each affects the overall cost while discussing average costs and funding alternatives to help you make an informed decision.
Type and number of procedures
A mommy makeover's cost is largely contingent on the type and number of procedures involved. Given that a mommy makeover often combines procedures such as tummy tucks, liposuction, breast augmentation, and more; the more surgeries you opt for, the higher the cost will likely be. Each procedure has its own price, and the total cost of a mommy makeover is usually the sum of the procedures you select (occasionally with discounts for combining procedures).
Surgeon's expertise
I obviously recommend working with a highly trained, well-regarded, board-certified plastic surgeon with a long track record of patient success. However, a surgeon's reputation and years of experience also impact how much they cost. Surgeons with an extensive track record of successful procedures may charge more than their less experienced counterparts.
But, as they say, you get what you pay for.
Geographic location
The cost of a mommy makeover also varies with geographic location. You may find higher prices in larger cities than in smaller ones due to higher living costs, which affect surgical procedure rates.
Surgery center and anesthesia fees
Obviously, surgeries need to be performed in a safe, professional space (such as a surgery center). For patient comfort, surgery is performed under local or general anesthesia (depending on the procedure).
These represent additional costs added to the total cost of a mommy makeover. They cover the anesthesia administered during surgery and the cost of utilizing the surgical facility, which can vary based on the facility and type of anesthesia used.
Luckily, by having multiple surgeries at once, you're only paying for the anesthesia and operating room once.
Miscellaneous expenses
Your mommy makeover may come with extra expenses such as post-operative compression garments and medications as well as follow-up visits, which should also be factored into the surgery's total cost.
Beyond surgery, you may need to pay for additional childcare or help at home while you are recovering.
Understanding these factors can help you plan more effectively. But of course, the cost should not be the sole determinant when choosing a surgeon. The surgeon's safety record, experience, and quality of care are crucial considerations.
What is the average cost of a mommy makeover?
As previously mentioned, a mommy makeover is a combination of procedures, each with its own cost. Even within these averages, there can be variations in price. For example, silicone breast implants have a different cost than fat transfer breast augmentation, or the amount of liposuction may impact the final cost.
Breast augmentation: $6,000 – $9,000
Breast lift: $10,000 – $13,000
Tummy tuck: $12,000 – $16,000
Liposuction (midsection): $6,000 – $10,000
While cost is an important factor, make sure it isn't your only one. I see far too many patients who chose a surgeon based solely on price and are unhappy with their results. While plastic surgery revision can be achieved, it is much more difficult than primary surgery.
It's definitely worth it to put in the extra time and find a doctor who will give you good results the first time.
Are there financing options for a mommy makeover?
After understanding the cost factors, the next logical question is: how can you finance your mommy makeover? There are many ways to make cosmetic surgery more accessible to those who don't have an extra $50,000 sitting around. These include:
Health insurance coverage
Since mommy makeovers are generally considered cosmetic procedures, health insurance doesn't usually provide any coverage. However, if plastic surgery is addressing a medical problem such as pressure sores from excess loose skin, separated abdominal muscles due to pregnancy, or fixing back and shoulder pain via a breast reduction, insurance may provide some coverage.
Check with your health insurance provider to see what they consider "medically necessary."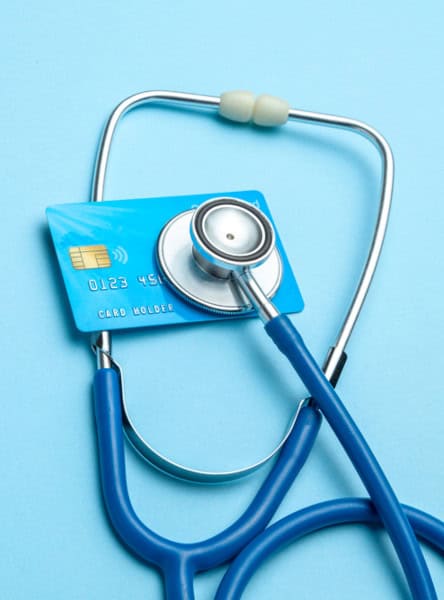 Payment plans
Many plastic surgery practices, including ours, offer payment plans to help patients manage the cost. These plans usually require an upfront payment followed by monthly installments over a specified period. It's important to understand the terms and interest rates before committing to a plan.
Personal loans
Personal loans represent another option for patients who need a little extra money for surgery. You can apply for a loan through a bank or online lender and use the funds to pay for the procedure. Note that personal loans might carry higher interest rates than other financing options.
Medical credit cards
Medical credit cards like CareCredit or Alphaeon Credit are tailored to help finance medical procedures. These cards often offer low or no interest rates for a promotional period, making them a potential option for financing a mommy makeover. It's critical, however, to pay off the balance before the promotional period ends to avoid high-interest rates.
When contemplating financing options, consider the total cost, including anesthesia and facility fees. Choose an option that aligns best with your financial situation.
Have Mommy Makeover questions? Talk to Dr. Saber
Dr. Sepideh Saber, MD, FACS, is one of Los Angeles' leading plastic surgeons and a member of the ‌American Society of Plastic Surgeons. As a board-certified professional, she is committed to putting her expertise in service to patients of all genders, ages, and orientations for plastic surgery procedures.
After graduating from Stanford University's medical school, she completed a residency at the University of Southern California and a fellowship at New York University. Overall, she trained for over ten years in plastic and reconstructive microsurgery.
Call (877) 205-4100 or schedule a mommy makeover consultation online to get in touch with us.
The practice of Dr. Saber is located in Encino, CA, for patients throughout the Los Angeles area. We are also convenient to Encino, Woodland Hills, Sherman Oaks, Calabasas, Burbank, Glendale, Hidden Hills, Agoura Hills, Northridge, North Hollywood, Malibu, Topanga, Canoga Park, Reseda, Valley Glen, Chatsworth, West Hills, Winnetka, Universal City, Bel Air, Beverly Hills, Downtown Los Angeles, Silverlake, and Echo Park.

Latest posts by Dr. Sepideh Saber
(see all)