Will Insurance Cover a Breast Reduction Surgery?
Everything You Need to Know
What is a reduction mammaplasty?
Reduction mammaplasty is the medical term for breast reduction surgery. Patients sometimes request reduction mammaplasty for cosmetic reasons, but it is also recommended as a treatment for macromastia (large breasts). For this surgical procedure, I remove excess fat, breast tissue, and skin.
Most women who undergo breast reduction surgery are very satisfied with their results. Men with gynecomastia (abnormally enlarged breasts) may also choose to have "male" breast reduction.
A breast reduction can be performed at any age but it's best to delay surgery until the breasts are fully developed. Otherwise, a second surgery may be required later in life.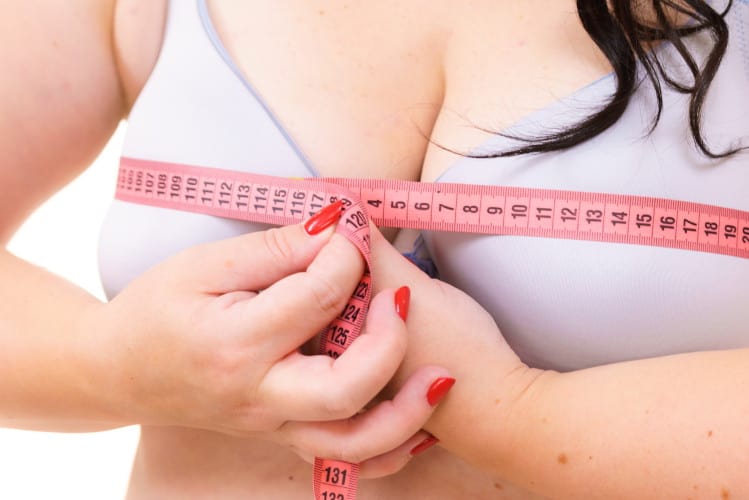 Why do women choose to have breast reduction surgery?
Reduction mammaplasty is indicated for the treatment of symptomatic macromastia. Commonly reported symptoms may include:
upper back pain
neck pain
shoulder pain
poor posture
breast pain, abscesses, and infection
skin indentations from overworked bra straps
irritation and dermatitis (skin rash) in the breast folds due to constant skin friction
Psychological effects like poor self-image, restricted physical activity, and difficulty finding or fitting into bras or clothing.
Pain in the neck, shoulder, and back is caused by the stress placed on the musculoskeletal system due to large breasts.
Since these symptoms significantly affect the quality of life and the ability to function, many patients believe a reduction procedure is medically necessary and included in health insurance coverage This is not the case.
Patients sometimes request reduction mammaplasty for cosmetic reasons, but it is also recommended as a treatment for macromastia…
Is breast reduction considered cosmetic surgery?
Cosmetic plastic surgery enhances or reshapes parts of the body to improve the patient's appearance or confidence. Reconstructive surgery treats parts of the body affected aesthetically or functionally by infection, tumors, disease, developmental abnormalities, or trauma.
Reconstructive plastic surgery may be covered under insurance, but cosmetic plastic surgery is elective and not covered.
For insurance purposes a breast reduction is considered a cosmetic procedure unless the patient can prove:
suffering from several health issues caused by macromastia, and
attempted remediation in the form of medical intervention to resolve the issues.
Insurance companies generally request 6-12 months of documentation and treatment by either a physical therapist, chiropractor, dermatologist, or orthopedist before turning to surgery. The threshold of medical necessity must be met before an insurance carrier considers breast reduction a reconstructive procedure and medically essential for the patient.
When there is limited or no functional impairment associated with the condition, any treatment would generally be considered to be for cosmetic reasons.
Does insurance cover a breast reduction?
How to get a breast reduction covered by insurance is found in your personal insurance policy — checking for coverage exclusions is essential. If breast reduction surgery/reduction mammoplasty is not considered an exclusion, the policy will outline the necessary criteria for coverage. This should include:
your insurance company's definition of medical necessity for breast reduction coverage
detailed patient qualifications for procedure approval
any additional criteria for obtaining coverage
While requirements vary by insurance plan, many request the following:
1. Photographic documentation of "breast hypertrophy" — or overgrowth — taken at the time of consultation.
2. Medical records demonstrating persistent symptoms (for at least one year) — in multiple areas of the body — directly caused by heavy breasts.
3. Documentation of pain that does not improve after months of nonsurgical, conservative treatments, such as:
NSAIDs
muscle relaxers
physical therapy
dermatologic care
orthopedic or chiropractic evaluation
medically supervised weight loss
support bras with wide straps
4. An estimation of the amount of breast tissue the surgeon will remove from each breast, based on the patient's body surface area using a chart called the Schnur Sliding Scale.
5. A statement from the plastic surgeon testifying that the patient's symptoms are due to breast size and that a breast reduction will improve the condition.
Unfortunately, the rate of preauthorization denial remains high and has been steadily increasing. Insurance criteria can be arbitrary. Proper documentation and participation in the appeal process by a plastic surgeon may improve the rates of insurance approval.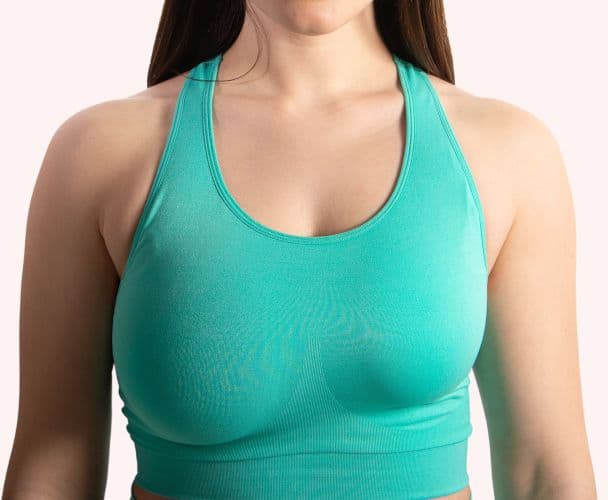 Breast reduction is also authorized to balance a healthy breast when the other was affected by breast cancer and its treatment. This treatment is protected by the Women's Health and Cancer Rights Act of 1998 and ensures breast reconstruction of the affected breast and the balancing procedure to match the healthy breast are covered.
How much does breast reduction surgery cost?
According to the American Society of Plastic Surgeons, the average cost of a reduction mammaplasty is approximately $5,900 as of 2020. The surgeon's fee differs depending on experience and expertise, surgical techniques used, and practice location. Follow-up visits after about six weeks are usually included in the surgical costs, which are also covered by insurance for breast reduction.
What happens during a reduction mammoplasty procedure with Dr. Saber?
Breast reduction surgery is an outpatient procedure, meaning there is no overnight stay in the hospital. However, since general anesthesia is given during the procedure, transportation is required to return home.
In general, the procedure involves:
The incision is made around the areola (the pigmented circular area around the nipple) and then vertically down to the breast crease.
In some cases, an incision will also be made under the breast fold (the place where the breast and the chest meet).
Excess fat, skin, and breast tissue will be removed to reduce the breasts' overall size.
Then, Dr. Saber will reshape the breasts and reposition the nipples and areolas for a lifted appearance, if desired. The areolas can also be reduced in size for a more natural appearance.
If a pre-surgical decision was made to reduce excess fat on the sides of the chest, this is accomplished through liposuction.
The incisions are closed with sutures in multiple precise layers to reduce tension and minimize post-operative scarring.
If you're thinking of getting a breast reduction, schedule a consultation with Dr. Saber, a board-certified plastic surgeon. It's important to understand what it involves, and the possible risks and complications.
Considering breast reduction surgery near Los Angeles? Schedule a consultation with Dr. Saber
Dr. Sepideh Saber is a board-certified plastic surgeon providing cosmetic procedures and surgeries from a more sensitive, female perspective for patients of all ages, genders, and orientations. She ensures that all questions are answered so that each patient can make a truly well-informed decision.
Keeping her patients safe remains her top priority. She employs the latest state-of-the-art techniques and performs her procedures in the top surgical centers and hospitals, where she has full admitting privileges.
Dr. Saber takes her patients' safety very seriously. Her facility's Covid-19 patient safety procedures exceed all CDC and World Health Organization recommendations. Masks are always required in our office during the coronavirus pandemic.
Dr. Saber is located in Encino, CA for patients throughout the Los Angeles area. We are also convenient to Encino, Woodland Hills, Sherman Oaks, Calabasas, Burbank, Glendale, Hidden Hills, Agoura Hills, Northridge, North Hollywood, Malibu, Topanga, Canoga Park, Reseda, Valley Glen, Chatsworth, West Hills, Winnetka, Universal City, Bel Air, Beverly Hills, Downtown Los Angeles, Silverlake, and Echo Park.
To request a consultation, please call (877) 205-4100 or schedule a consultation online.

Latest posts by Dr. Sepideh Saber
(see all)