Power-Assisted Liposuction:
An Innovative Form of Body Contouring
Our plastic surgery practice is dedicated to providing safe, natural-looking, quality cosmetic surgery to all of our patients. This includes a commitment to using the most technologically advanced and state-of-the-art technologies.
The MicroAire Power-Assisted Liposuction (PAL®) machine is an innovative form of body contouring. Power-assisted lipo provides faster, less traumatic results than traditional, manual liposuction.
What is power-assisted liposuction?
In traditional liposuction, the plastic surgeon makes a small incision in the treatment area (thighs, abdomen, arms, neck, etc.) and then manually inserts and moves a cannula (long, thin tube). The cannula breaks apart and removes stubborn fat deposits. Skilled plastic surgeons use liposuction to remove excess fat that has been resistant to exercise and weight loss and for body sculpting — adjusting the curves or shape of the body by strategically removing fat.
The power-assisted liposuction machine attaches the cannula to an oscillating handpiece. The handpiece drives the cannula back and forth to break up the fatty tissue and make it easier to remove.
What are the benefits of PAL liposuction?
The vibrating cannula used with PAL assists the doctor so they don't have to apply as much force during the liposuction procedure. This makes the procedure easier on the surgeon, faster, less traumatic to surrounding tissue, and decreases recovery time. Being able to perform the procedure more quickly also makes the PAL liposuction technique safer as patients spend less time under anesthesia.
Because power liposuction takes less time and is less traumatic, patients have less downtime and a faster recovery. Fat cells removed with PAL often have higher viability for fat transfer as well. The MicroAire liposuction machine is also suitable for small- and large-volume fat removal, increasing patients' treatment options.
What is power-assisted liposuction good for?
While there are different types of liposuction, they all serve a similar function. Liposuction techniques are used for fat reduction and extracting cells for fat grafting.
PAL liposuction can be used for fat removal on just about any area of the body. We use our PAL machine for:
armpit and upper arm liposuction
double chin correction and neck liposuction
inner and outer thigh liposuction
stomach liposuction
love handles, waist, and hip liposuction
knee liposuction
Liposuction is also a common accompaniment to other cosmetic surgical procedures — especially ones that involve excess skin and tissue removal or fat grafting such as: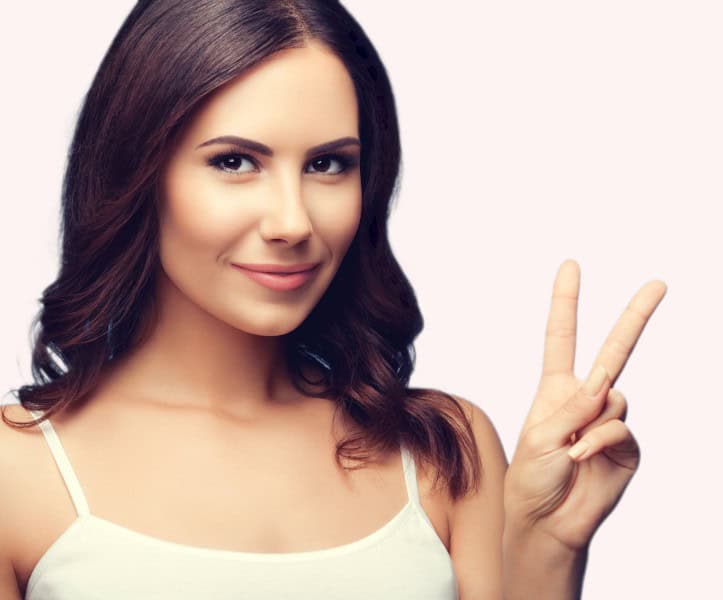 Who are good candidates for PAL?
Liposuction can remove stubborn, unwanted fat deposits but will not remove excess skin. Good candidates for PAL will:
have healthy skin with good elasticity
be generally healthy
not smoke
be within 30% of their ideal weight
Is liposuction safe?
While any surgical procedure has some risks, working with an exceptionally well-trained, board-certified plastic surgeon greatly reduces these risks. Power-assisted liposuction further reduces the side effects by being quicker and less invasive than other types of liposuction.
The most common side effects include soreness at the treatment site, bruising, and swelling. After your procedure, you will be equipped with a special compression garment to decrease swelling and improve your recovery.
PAL liposuction recovery time is about three weeks, although final liposuction results may take three to six months to fully appear.
The vibrating cannula used with PAL … makes the procedure easier on the surgeon, faster, less traumatic to surrounding tissue, and decreases recovery time.
Does liposuction require anesthesia?
Local anesthesia (tumescent anesthesia) is used for our in-office PAL liposuction because of its safety record, and it allows the patient to stay awake during the procedure. Because PAL is quicker than traditional liposuction, less time is spent under any sedation and our patients return to their normal routine more quickly. We also give our patients a pain tablet (Norco or Percocet) and a Xanax so they are not apprehensive. Patients must have someone drive them home after the procedure.
However, which anesthesia is better for liposuction often depends on the procedure's scope and where it is performed. For liposuction done in a surgery center, we'll usually use general anesthesia. Furthermore, I always work with well-known board-certified anesthesiologists in the surgery center to ensure patient safety and comfort.
Why choose Dr. Saber for power liposuction in the Los Angeles area?
Dr. Sepideh Saber, MD, FACS offers a more sensitive female perspective for patients of all ages, genders, and orientations. As a board-certified plastic surgeon, Dr. Saber brings years of specialized experience, guaranteeing patient safety and satisfaction.
Dr. Saber graduated from Stanford University's world-renowned medical school and did her reconstruction and plastic surgery residency at the University of Southern California (USC). She then completed a fellowship at New York University (NYU) in the extremely challenging and delicate areas of hand surgery and microsurgery.
To request a consultation, call (877) 205-4100 or schedule a consultation online.
The practice of Dr. Saber is located in Encino, CA for patients throughout the Los Angeles area. We are also convenient to Encino, Woodland Hills, Sherman Oaks, Calabasas, Burbank, Glendale, Hidden Hills, Agoura Hills, Northridge, North Hollywood, Malibu, Topanga, Canoga Park, Reseda, Valley Glen, Chatsworth, West Hills, Winnetka, Universal City, Bel Air, Beverly Hills, Downtown Los Angeles, Silverlake, and Echo Park. Online consultations are also available.

Latest posts by Dr. Sepideh Saber
(see all)