What Does "Board Certified Doctor" Mean
And How Will It Affect You?
Most plastic surgery procedures are elective. They are sought after by the patient directly. There are no consultations with your family physician or referrals from your healthcare network. Instead, many just ask their friends for "a name" or find a local surgeon on a Facebook ad or local directory.
Nothing wrong with this method, of course — as long as you do a full background check. One of the most important "seals of approval" you should look for is board certification. But what makes a board-certified physician better, or safer? Is my surgeon board certified? Is it illegal to go to a surgeon who isn't?
Let's take a closer look at what board certification and other types of accreditation mean.
What is board certification?
In the U.S. healthcare system, board certification is the highest certificate a doctor can have within their specialty.
Board certification means a medical specialist — a surgeon, pediatrician, OB/GYN, plastic surgeon, and so on — has gone above and beyond the minimum requirements to excel in a particular field.
Board certification does not guarantee 100% success with every patient (nothing does that). However, it ensures your doctor can provide a high quality of care and is keeping up with the latest advancements in their field.
Who grants board certifications?
This will depend on the specialty. Currently, there are 24 organizations within the American Board of Medical Specialties (ABMS). The ABSM member boards are all non-profit private organizations: they're not run by the government, they don't fall within the FDA, and they don't depend on any hospital group.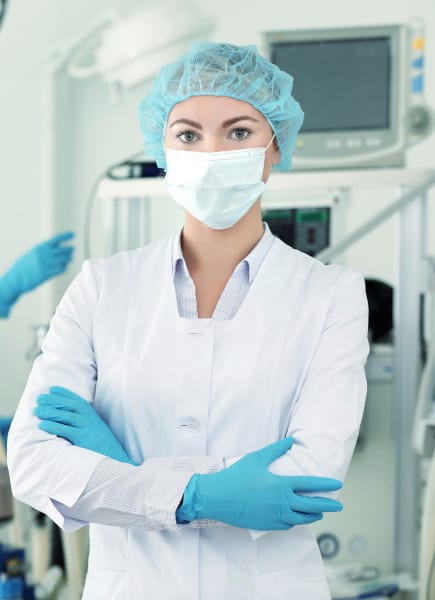 A parallel organization, the American Board of Physician Specialties (ABPS) also provides guidance to 16 more specialty boards. Between the ABMS and ABPS, there is now an independent organization that oversees most medical niches, from internal medicine to pediatric surgery.
Each ABMS board has its own requirements for practicing physicians. However, they've all agreed to follow similar procedures. This ensures their prestige is maintained across all fields.
A board-certified doctor needs a medical degree (either as an MD or DO) and an unrestricted medical license — that is, they've had no incidents of negligence and can practice full-time without direct supervision.
In addition, board certification requires doctors to:
Complete a residency or fellowship after graduating.
Present letters from their residency program.
Sit a written certification exam.
Renew their board membership periodically.
Licensure versus certification
After a new "cosmetic surgery horror story" arises, media coverage often points out that "the doctor is not board-certified." So, does this mean they were practicing illegally?
This is a common source of confusion when examining medical credentials. Being "board certified" in a specialty is different and separate from being licensed to practice medicine.
Medical licenses are granted by any of the 71 medical boards within the Federation of State Medical Boards (FSBM).
Despite the similar name, these state boards are separate from specialty boards. A medical license from a state board means:
Your doctor has graduated from an accredited medical or osteopathic school.
They have completed at least one year of internship.
They have passed their medical board examination exam (USMLE).
Before we sign any prescription or provide any type of professional advice, we need to be licensed to practice as physicians by the local State Medical Board. This is mandatory: if you pretend or imply you're a "medical doctor" without this license, you can go to jail.
But do you have to be board certified to be a surgeon? No. Being board-certified is entirely voluntary (although highly encouraged). Board certification requires a valid medical license in good standing, but a medical license doesn't require board certification.
Top boards for plastic surgery
The ABMS only recognizes one specialty board per specialty, the American Board of Plastic Surgery (ABPS). This is the most widely-recognized certificate for plastic surgeons.
However, there are other boards that oversee plastic, cosmetic, or reconstructive surgeons. Their names also provide strong backing for any surgeon, but their scope may be slightly different:
The American Board of Facial Plastic and Reconstructive Surgery (ABFPRS), for surgeons who specialize in facial procedures.
The American Board of Cosmetic Surgery (ABCS) for surgeons who only perform cosmetic operations.
The American Society of Plastic Surgeons (ASPS), which focuses on research.
Members of any of these organizations should also be Fellows of the American College of Surgeons (FACS). Watch out for these acronyms next to a doctor's signature: it means the doctor has completed a surgical residency program, has done extra exams, and is committed to a strict code of ethics.
Whenever you meet with a plastic surgeon for the first time, make sure to ask about any of these certifications.
In some cases, you may see a doctor say they're "board eligible" or BE. Eligibility means this doctor has already completed all the training required by their chosen board, but they haven't passed the certification exam.
How should a plastic surgeon train?
With all that we've said so far, the U.S. medical education system is probably among the most prestigious in the world. But no matter how prestigious their medical school may be, no new doctor will graduate knowing how to perform a BBL or a breast reduction right away.
In fact, the path to becoming a plastic surgeon is a long one:
First, they should graduate from an accredited medical or osteopathy program.
Then, they should start their internship and obtain a license.
Next, they should apply for a surgical residency of at least three years.
Finally, they can "top off" their residency training with an extra two years of just plastic surgery.
After this long path, some plastic surgeons can also pursue a "fellowship." This will provide them with direct experience in a subspecialty (such as skin grafts, facial surgeries, or breast ones). During this time, they will assist a more experienced surgeon and work with them closely.
Why does board certification matter?
From an outsider's perspective, board certification may seem like an additional bureaucratic hurdle. After all, it isn't mandatory — so if a doctor chooses not to have it, why hold it against them?
As a patient, looking for a board-certified surgeon will provide you with:
Simpler background checks
Ideally, all patients would always investigate the doctors they work with. This goes beyond checking for a fake degree. Most of the practical medical knowledge we gain comes from internships or residencies — but calling hospitals around the country to collect references is unrealistic.
Board certification takes away a lot of this stress from you. If I say I "trained at Stanford," and have the ABPS seal in my office, then you can rest assured the board already checked for you. You'll also be certain that I trained in plastic surgery, and that I'm not, for example, a specialist in gynecology or dermatology who does butt implants on the side.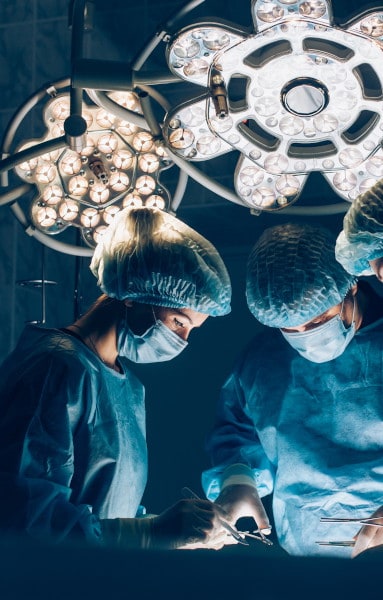 Extensive experience
Any procedure is easier after you've done it 20 times. The value of experience is even bigger in plastic surgery, where results often hinge on very delicate touches and a well-rounded sense of taste.
To become board-certified with the ABPS, doctors need to show references from the plastic surgeons they trained under. We also need to submit lists of previous cases or surgeries that we've worked on, and sit an oral exam where we're asked about our previous success rates.
In short, a board-certified plastic surgeon will already have extra experience under their belt. This experience and confidence mean we won't be "learning with you" when you plan a procedure. It also means we know our limits and have had more opportunities to look at what's graceful or natural — which will keep you away from a "diaper booty" or an asymmetrical breast implant.
Lower complication rates
The commitment to professionalism provided by a board certification can also be viewed in numbers. Currently, about half of all surgical complications happen due to "provider error," or a mistake on behalf of the surgeon.
However, several studies show that board-certified surgeons are less likely to make these mistakes. Surgeons who start the prep work for board certification early in their career have lower rates of severe complications or death. They are also less likely to have unusually high rates of adverse events during their career.
A commitment to excellence
Board certification is time-consuming. A doctor who goes through that process, and who always files for recertification in time, is one who is "crossing all their Ts." That same detail-oriented attitude and willingness to go above the minimum requirements will show in other aspects of their career. And isn't that the kind of person you'd like in charge of your looks and health?
How to check if a surgeon is board certified?
All the advantages mentioned above will only matter if you are certain your surgeon is actually board-certified. As part of their larger commitment to transparency, specialty boards make that job easier for you.
All ABMS member boards work with a single, unified platform for patients. At CertificationMatters, you can look up any surgeon by area and name. Within seconds, you'll be able to see if they're in good standing with their board, if their license is valid, and whether they have any restrictions or investigations.
If they're certified with a board that falls under the ABPS, you can run a similar search on ABPS.
Dr. Sepideh Saber: Setting the bar for professionalism in plastic surgery in the Los Angeles area
Dr. Sepideh Saber, MD, FACS is one of Los Angeles' leading plastic surgeons. As a board-certified professional, she is committed to putting her expertise in service to patients of all genders, ages, and orientations.
After graduating from Stanford University's medical school, she completed a residency at the University of Southern California and a fellowship at New York University. Overall, she trained for over ten years in plastic and reconstructive microsurgery.
To get in touch, call (877) 205-4100 or schedule a consultation online.
The practice of Dr. Saber is located in Encino, CA for patients throughout the Los Angeles area. We are also convenient to Encino, Woodland Hills, Sherman Oaks, Calabasas, Burbank, Glendale, Hidden Hills, Agoura Hills, Northridge, North Hollywood, Malibu, Topanga, Canoga Park, Reseda, Valley Glen, Chatsworth, West Hills, Winnetka, Universal City, Bel Air, Beverly Hills, Downtown Los Angeles, Silverlake, and Echo Park.

Latest posts by Dr. Sepideh Saber
(see all)