Outstanding Plastic Surgery Results:
How Long Do They Last?
It makes sense to want to know how long your cosmetic procedure results will last. Plastic surgery is expensive and typically comes with short-term discomfort. During your initial consultation, your plastic surgeon should let you know what to expect regarding:
What your plastic surgery results will look like.
When your final results will appear.
How long your new look will last.
It's critical to remember that your body continues to age after cosmetic surgery, no matter what procedure you may have. But with technological advancements in aesthetic surgery, patients weather the aging process and still feel refreshed and good about themselves.
There are also steps you can take to prolong cosmetic surgery results. For example, a healthy lifestyle plays a significant factor in maintaining your results. This includes eating right, exercising, maintaining a healthy weight, not smoking, and applying sunscreen and moisturizer.
So how long does plastic surgery last?
The duration of your plastic surgery results depends on many factors. But a key one is what procedure you underwent. For that reason, we've broken this section down by procedure to set realistic expectations.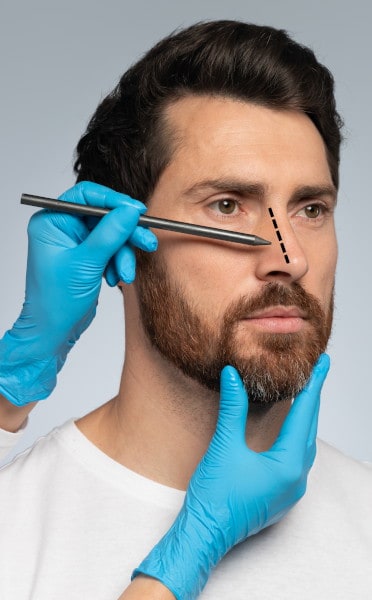 How long does a nose job last?
Also known as a rhinoplasty, this procedure can last a lifetime. However, it can take a year to see the final results of a nose job. Though a nose job typically lasts a lifetime, subtle changes from aging and gravity sometimes necessitate a second procedure to re-correct the shape and size of the nose.
How long does liquid rhinoplasty last?
A liquid rhinoplasty, which injects fillers into the nose, lasts between six and nine months. When the results fade, patients can "top off" with another injection. Patients desiring permanent results may want to consider a surgical rhinoplasty.
How long do breast implants last?
The longevity of breast implants is between 10 and 25 years. Breast augmentation — the insertion of saline and silicone implants to increase breast size — is the most popular surgical procedure for women. Though most women keep their breast lifts for decades, 25% of women have another procedure on their breasts within 10 years, typically scar revision or changing implant size.
How long does breast reduction last?
Theoretically, a breast reduction lasts forever. The skin, tissue, and fat removed are gone forever. However, the breasts will start to sag with age and may grow again due to weight gain.
How long does a breast lift last?
A breast lift can last for many years, depending on the individual. If I was to give a ballpark figure, it would be that it will last about 10 to 15 years. Though some patients may want a revision sooner. Your breasts continue to change over time, even after breast lift surgery, due to age, weight fluctuations, and even genetics.
How long does a Brazilian butt lift (BBL) last?
A BBL —transplanting your body's fat cells to the buttocks — lasts five to six years. However, it will take months for the final rear size to appear.
Like with any surgery, how you care for yourself afterward is critical. Be kind to your butt after surgery if you want your BBL to last. When you receive a BBL, the majority of the transplanted fat cells are reabsorbed by your body. The fat cells that survive will stay in your buttocks forever.
Taking care of your body with diet and exercise may allow your BBL to last for decades.
How long does a neck lift last?
Because of the thinness of the skin, the neck is the first area to show aging. This is especially true for patients who have spent much time in the sun. Patients with moderate to severe skin sagging and laxity may expect a neck lift to last anywhere from 5 to 15 years.
As with other forms of plastic surgery, the duration of success depends on the patient's behavior.
Patients who practice excellent skin care, reduced sun exposure, use sunscreen, and don't smoke may see results last 15 years.
Those who spend much of their time outdoors, lead a less active lifestyle, gain weight, eat a poor diet, and smoke or drink might experience results that last about five to seven years.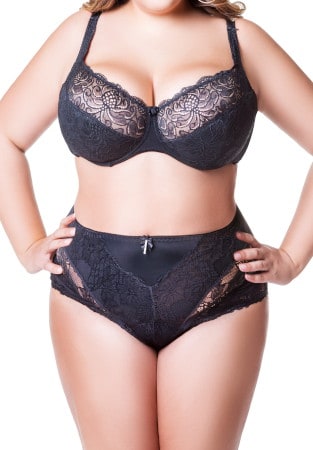 How long does a tummy tuck last?
Tummy tucks (abdominoplasty) — like most body contouring procedures — are planned to be permanent. Whether you're considering an abdominoplasty on its own, as an accompaniment to weight loss, or as part of a mommy makeover, we understand that you want your results to last as long as possible.
While the excess skin that has been surgically removed will never come back, substantial weight gain or loss may cause the tightened abdominal skin to lose pliability. Also, becoming pregnant after a tummy tuck will undo the benefits of your tummy tuck and may damage the stomach muscles.
Is chin liposuction permanent?
Liposuction permanently removes fat. If the skin is well cared for, chin liposuction results can last up to 10 years.
How long do cheek implants last?
Cheek implants, an hour-long surgery performed under general anesthesia, can provide lifetime rejuvenation of the cheeks. However, if a patient wants to undo surgery at any time, removing the silicone is a 10-minute procedure.
How long does eyelid surgery last?
The duration of eyelid lift (blepharoplasty) results depends on the procedure performed. Upper eyelid surgery typically lasts about 10 years. As the face ages, patients often require a second surgery.
However, a lower eyelid lift lasts a lifetime, with a follow-up rarely required.
How long does a facelift last?
Time never stops, and the body's collagen production slows down as we age. Collagen makes the skin elastic, so lower collagen production results in sagging skin and loss of elasticity. Because collagen production continues to slow down with age, very few facial plastic surgeries claim to last forever.
During a facelift (rhytidectomy), the surgeon makes an incision along the hairline and behind the ear and then lifts and tightens the skin.
Several factors play into how long a facelift lasts.
Patients younger than 60 usually respond well to a facelift.
People who already have healthy skin may have excellent results.
Protecting your skin from sun damage will prolong your results.
Patients who do not smoke and eat well may have long-lasting results.
Looking for long-lasting plastic surgery results? Consult with Dr. Saber  
Board-certified plastic surgeon Dr. Sepideh Saber prides herself on delivering long-lasting, natural-looking cosmetic surgery results. With her years of experience, she can set realistic expectations and have you walking out of her office feeling like your best self.
Dr. Saber's training in plastic and reconstructive surgery serves patients undergoing any plastic surgery procedure.
To request a consultation, call (877) 205-4100 or schedule a consultation online.
Dr. Saber takes her patients' safety very seriously. Her facility's Covid-19 patient safety procedures exceed all CDC and World Health Organization recommendations. Masks are required in our office at all times.
The practice of Dr. Saber is located in Encino, CA for patients throughout the Los Angeles area. We are also convenient to Encino, Woodland Hills, Sherman Oaks, Calabasas, Burbank, Glendale, Hidden Hills, Agoura Hills, Northridge, North Hollywood, Malibu, Topanga, Canoga Park, Reseda, Valley Glen, Chatsworth, West Hills, Winnetka, Universal City, Bel Air, Beverly Hills, Downtown Los Angeles, Silverlake, and Echo Park.

Latest posts by Dr. Sepideh Saber
(see all)