Botox for Lip Enhancement?

Why It Might Be Better Than Fillers

Even people with no cosmetic procedure experience have heard about Botox. Most commonly sold under the brand names Botox or Dysport, botulinum toxin is widely used by cosmetic surgeons and medspa injectors to eliminate wrinkles and signs of aging.

But did you know it can also be used for lip augmentation?
What is Botox?
Botulinum toxin is a neurotoxin that temporarily causes muscle paralysis, and it can create beneficial cosmetic and medical effects when used in small amounts. According to the Food and Drug Administration (FDA), Botox can be used for appearance, but it is also approved as a legitimate treatment for some health conditions.
Botox blocks nerve signals, forcing facial muscles to relax. Relaxing the muscles smooths out fine lines, crow's feet, and vertical lip lines. And the best part is Botox is temporary. So if you change your mind, the effect will wear off in a few months (depending on the injection). Some people even elect to only get Botox injections for special events.
Patients who seek Botox for cosmetic reasons benefit from improved self-confidence and mental wellness.
What is a Botox lip flip?
Usually, if people want fuller lips, they use a dermal filler such as Juvederm or Restylane. These cosmetic injectables literally add lip volume. However, a Botox lip flip can provide natural-looking lip augmentation by subtly enhancing the shape of your lips.
A lip flip is a non-surgical procedure that gives your lips the illusion of fullness and better shape definition. This procedure gives you more control over the appearance of your upper lip and overall lip shape while still producing a subtle shift. And because Botox injections are non-surgical, there is no downtime required!
To achieve a "lip flip" your cosmetic surgeon will inject Botox around the upper lip and to the side of the lips. No injection is made to the lower lip, but the relaxed orbicularis oris muscle (the muscle around your lips) allows the corners of the lips to flip upward. This slight change in lip shape makes thin lips look fuller and adds a more youthful appearance.
Lip fillers vs lip flip
You might wonder, what's the difference between a lip flip and lip fillers? Lip fillers are commonly used as part of facial rejuvenation plans. However, the added volume from hyaluronic acid fillers provides a more drastic increase in lip fullness than the more subtle lip flip.
During your consultation, Dr. Saber will discuss your goals and decide which technique will achieve your desired results.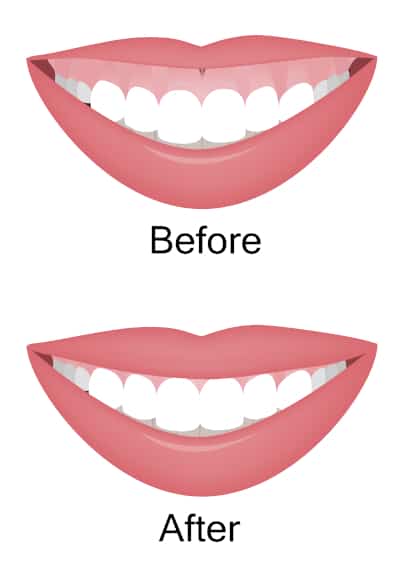 Can Botox treat a gummy smile?
A "gummy smile" is when a person's smile shows off more of their gums than they'd like. Botox lip injections can help decrease the effect of a gummy smile.
With a relaxed upper lip from Botox, your upper lip won't tighten as much as it used to when you smile. Thus, the effect of a "gummy smile" is decreased. With Botox treatment, you can subtly change your appearance and feel more confident about your smile!
How long does Botox last in lips?
There are different kinds of botulinum toxin and Botox procedures. Therefore, the duration of your botulinum toxin treatment will depend on which brand you use (and how many units are injected).
So how long does a lip flip last? The effects typically last anywhere from 3 to 4 months. Lip fillers can take longer to reach full effect and also last longer. However, units of Botox can be cheaper than units of dermal fillers; so, it's not unreasonable to get your Botox lip flip redone as needed.
What are the side effects of Botox?
Botox side effects are rare and are usually minor, especially when your Botox and filler injections are being performed by a board-certified plastic surgeon like Dr. Saber. The most common side effects are numbness, tenderness, or bruising at the injection site which go away quickly. Some people may struggle with spitting, pronouncing words, or whistling after a lip flip as they adjust to their more relaxed lip muscles.
If you experience any less common, more severe side effects such as difficulty breathing or swallowing, fever, or flu-like symptoms, contact a medical professional immediately.
Who should get Botox treatment?
Botox treatment can be beneficial to many individuals. When we think of Botox procedures, we often (wrongly) assume that these toxins are only used for cosmetic or beauty purposes.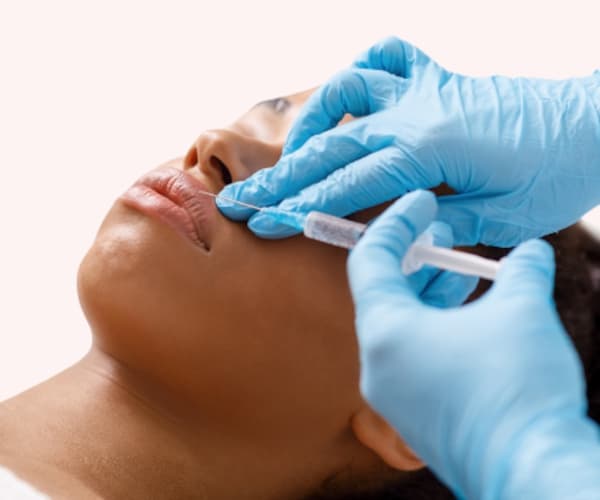 Although many people undergo Botox treatments for beauty modification reasons, others do so for medical or health concerns. Botox can be used to treat an array of issues, such as hyperhidrosis, overactive bladder, or chronic migraines. Patients who seek Botox for cosmetic reasons benefit from improved self-confidence and mental wellness.
During your consultation, Dr. Saber will go over your appearance goals, set realistic expectations, and recommend the best procedure or technique for you.
Why choose Saber Plastic Surgery for Botox?
Dr. Sepideh Saber, MD, FACS, is an American Board of Plastic Surgery-certified Los Angeles plastic surgeon. In addition to plastic surgery, she is also highly skilled in the application of Botox, dermal fillers, and other injectable cosmetic treatments.
Dr. Saber offers a more sensitive, female perspective for patients of all ages, genders, and orientations. Former patients of all ages and from all walks of life have praised not only their outcomes but her caring, thoughtful approach to all types of appearance and health-related matters.
To request a consultation, call 818-818-2939 or click here to schedule a consultation online.
Dr. Saber takes her patients' safety very seriously. Her facility's Covid-19 patient safety procedures exceed all CDC and World Health Organization recommendations. Masks are required in our office at all times during the coronavirus pandemic.
The practice of Dr. Saber is located in Encino, CA, for patients throughout the Los Angeles area. We are also convenient to Encino, Woodland Hills, Sherman Oaks, Calabasas, Burbank, Glendale, Hidden Hills, Agoura Hills, Northridge, North Hollywood, Malibu, Topanga, Canoga Park, Reseda, Valley Glen, Chatsworth, West Hills, Winnetka, Universal City, Bel Air, Beverly Hills, Downtown Los Angeles, Silverlake, and Echo Park.

Latest posts by Dr. Sepideh Saber
(see all)