Is Alcohol Before Plastic Surgery Safe?
Can I Have CBD After Surgery?
Over the past decade, the medical establishment has become more willing to discuss anxiety, insomnia, and the many ways people try to treat or cope with it. If your upcoming plastic surgery is stressing you out, CBD oil, THC, alcohol, or sleeping aids seem like a soothing idea.
But will they be a safe idea? Or an efficient one? Will they help with post-operative pain – or make your anesthesia riskier? This all depends on what you're taking, how often you take it, and your overall health status.
And there's no better way to remedy this than by having a frank and open discussion with your plastic surgeon before you check in at our Admissions desk.
What can you take – and what you should avoid – before surgery
Before we book the final date for surgery, we sit down with every patient and discuss any substances or other medication they're taking. This is known as a "social history," and it's only meant to help ensure your safety and comfort.
If you give your surgeon and anesthesiologist the full picture upfront, we can help you determine what you can continue taking (with some adjustments on our end), what to stop for a bit, and what to avoid altogether.
Can I take CBD oil before surgery?
The short answer: yes, but tell us about it.
Almost all hemp plant-based products – from good old joints to gourmet gummies – contain either tetrahydrocannabinol (THC), cannabidiol (CBD), or both. And either of them can affect the way your body reacts to regular anesthetic drugs.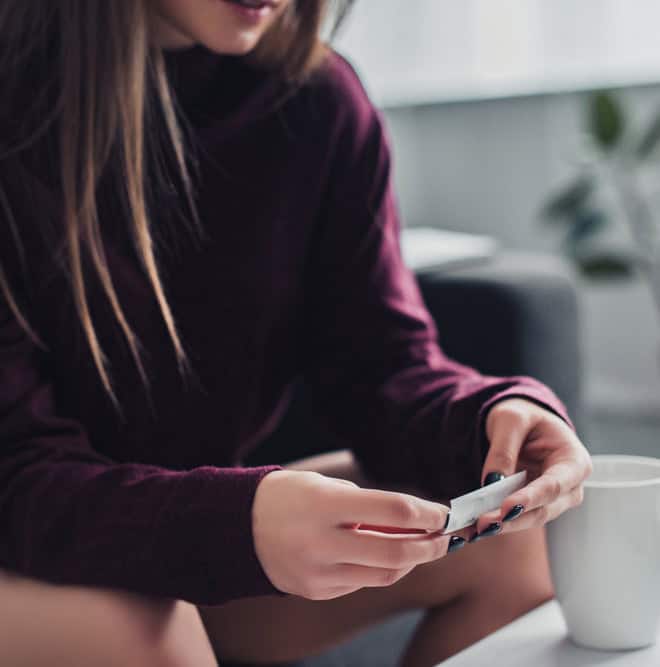 Why? Because they all affect the same brain "system," known as the endocannabinoid system or ECS. This system is a collection of receptors, proteins, and enzymes that all affect your nervous system. Endocannabinoid receptors help regulate appetite, moods, and the sensation of pain. This is what gives CBD great potential in treating anxiety, epilepsy, and migraines.
The problem is, if we're constantly stimulating these receptors with frequent marijuana use, we could make regular anesthetics less effective. So, if you frequently vape, consume weed edibles, or use CBD oil, and we don't know it, we may see some problems with your pain control protocol.
Does CBD affect anesthesia? Yes, but this doesn't mean that if you use marijuana products, then you can't have the surgery. So many people take cannabinoids that this would be impossible. We just need to know so we can be prepared.
What about alcohol before plastic surgery?
Although technically more socially acceptable, alcohol before surgery (or immediately after) may be a bigger issue than cannabis.
Naturally, it all comes down to how much and how often. And here we have two different side effects to consider:
First, frequent alcohol consumption can also affect the way you react to anesthesia. This happens even if you're just having the Mediterranean "one glass of wine a day," without getting tipsy or drunk.
Second, alcohol has an anticoagulant effect (it thins out your blood). This may be good for preventing blood clots or heart attacks, but it can be tricky during surgery.
So when to stop drinking alcohol before liposuction (or any other major surgical procedures)? Just like we would ask patients to hold off any blood thinners (such as aspirin) for a week before surgery, we will ask you to steer clear of alcohol.
With that said, I would hardly cancel a surgery just because you had a nightcap the night before your procedure. I would ask you to tell us when you check in, however. But overall – unless you have an alcohol dependency that is affecting your other organs – it's not a huge issue.
The big no-nos: what to steer clear of before surgery
So, is there any recreational substance that would make me cancel surgery? Yes, actually: tobacco and cocaine.
Both can affect your heart rate and blood pressure. In the case of cocaine, it could even cause a stroke or a heart attack while under anesthesia. I would ask any patient to stay off them for at least four weeks before surgery – and I would cancel a procedure over this.
Smoking tobacco can also negatively impact the healing process (and is just bad for your health), so I generally recommend all my patients quit smoking before surgery — and don't start smoking again!
Self-Medicating for post-surgical pain: Will it truly help?
Questions about surgical pain management are among the most common topics brought up by patients. First, there's the natural fear that the pain will be unbearable. In addition, many patients now are naturally fearful of opioid use and feel that self-medicating with an alternative is a much safer option.
With that said, there's much more to surgical pain relief than opiates. These may be useful in major surgeries, especially on the first day, but by the time we send a patient home, we will usually switch them to a combination of milder analgesics and anti-inflammatories.
THC for post-surgery pain
When it comes to THC, we now have a wealth of studies showing its pain-relieving properties are remarkably effective, especially for nerve pain – that is, the one caused by damage or injury to your nerve endings. Many patients who suffer from chronic pain find it to be tremendously helpful, too.
However, the pain you're likely to feel after a BBL or a breast reconstruction will most likely come from your incisions or stitches. Would THC help here? Technically yes, but we don't know enough to comment on dosages or how frequently you should take it. The FDA has not approved THC as a treatment for surgical pain, so they're not suggesting a safe dosage either.
You'll have prescription painkillers for the worst of your post-surgery recovery and over-the-counter medications are also effective for comfort during recovery. These medications are tested and approved.
CBD for surgery recovery
Unlike THC, cannabidiol (CBD) doesn't have marked psychoactive effects. And while we do have some evidence that backs the effectiveness of CBD for orthopedic surgeries, the unfortunate truth is that we simply don't know enough.
To add to the uncertainty, many CBD supplements can be inconsistent in their quality control. We have many new brands of CBD oils and tinctures that don't contain as much CBD as they claim. Some types of tablets are also absorbed faster or slower. CBD post-surgery could have slightly unpredictable effects, so I don't usually prescribe CBD or suggest a dose for it.
Now, if you are already taking CBD products regularly, then you can probably restart them a couple of weeks after the surgery. But I would prefer people to stick to their take-home prescription for the first few days.
Alcohol after plastic surgery
Fortunately, gone are the days when drinking a whole bottle of whiskey was the standard remedy for pain after surgery. Now we know that alcohol will actively slow down your healing process and increase your risk of complications: it acts as a blood thinner, and it overloads your kidneys. Neither is good for a body that's actively recovering!
Nervous about plastic surgery near L.A.? Dr. Saber is here for you!
For Dr. Sepideh Saber, MD, FACS, plastic surgery and cosmetic procedures are a window into something much larger. Her empathetic and sensitive approach to healthcare sees the anxieties, wishes, and goals behind every request, whether it's a simple filler or a more thorough body contouring procedure.
Thanks to her extensive and rigorous scientific training (which spans Stanford to New York University), she also strives to keep an open mind to the latest studies and advances. While patient safety will always be her practice's priority, she is happy to explore and discuss the potential benefits of CBD, or to sit down and address each patient's unique journey and medical history.
To request a consultation, call (877) 205-4100 or schedule a consultation online.
The practice of Dr. Saber is located in Encino, CA for patients throughout the Los Angeles area. We are also convenient to Encino, Woodland Hills, Sherman Oaks, Calabasas, Burbank, Glendale, Hidden Hills, Agoura Hills, Northridge, North Hollywood, Malibu, Topanga, Canoga Park, Reseda, Valley Glen, Chatsworth, West Hills, Winnetka, Universal City, Bel Air, Beverly Hills, Downtown Los Angeles, Silverlake, and Echo Park.

Latest posts by Dr. Sepideh Saber
(see all)