13 Plastic Surgery Consultation Questions

You Need To Ask!

After performing cosmetic surgery for many years, I've found that too many patients come unprepared for their initial consultation. They haven't considered what they'd like to gain from our conversation. There's nothing wrong with that approach. But when it comes to achieving successful cosmetic surgery with the right surgeon, it's wise to know what you want to know.

Here is a way to understand how to prepare for your consultation and a list of questions you may want to ask me — or any other cosmetic surgeon. As a note, you do not have to ask these critical questions in the order I listed them.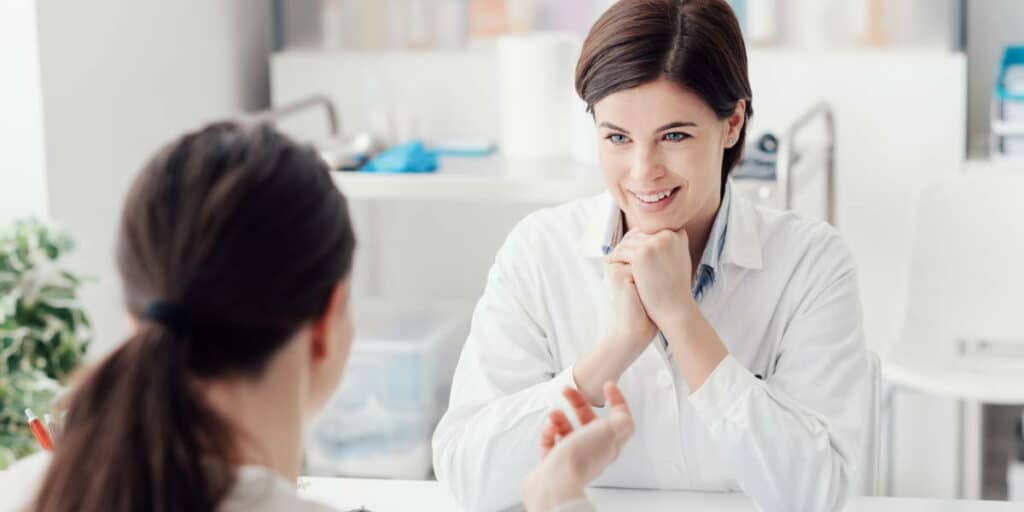 1. Do you have a board certification?
When considering surgery, only work with someone who's board certified. This tells you the doctor meets the standards of the agencies that monitor cosmetic procedures. Even better if they're a member of an accredited plastic surgery society. Check your surgeon's credentials for any of the following:
2. How many of these plastic surgery procedures have you successfully performed?
Obviously, you want to make sure the surgeon you're working with has performed your surgery before. While variety is not the most important qualification, success in multiple cosmetic surgeries demonstrates a wide range of training and experience. Some common surgeries your doctor should be proficient in include:
3. Am I a good candidate for this procedure?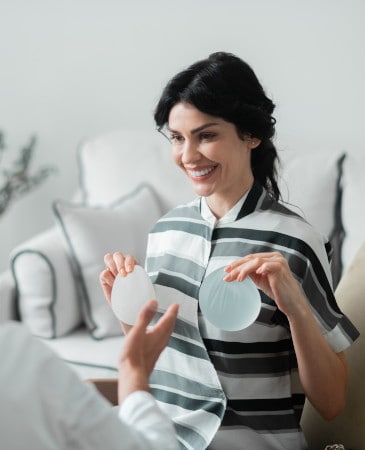 After you ask this question, the surgeon may give a simple yes or no. However, this is where their years of experience can come into play. For example, you may want to change the shape of your nose, but the plastic surgeon may suggest another modification that may obtain better results than what you envisioned.
Your surgeon should go over your goals, set realistic expectations, and tell you the truth — even if it's not what you want to hear. If your doctor tries to push you to get extra surgeries you aren't sure about or promises you too-good-to-be-true results — they're the wrong surgeon for you.
Even if you don't take the doctor's input, it's always best to have ample information when considering plastic surgery.
4. What operating room will you use?
This question lets you know where the doctor has hospital privileges or if they plan to use an outpatient surgery center. Even if the physician is planning to use a surgical facility, it's essential to know that they have hospital privileges in case an emergency occurs.
Hospitals are accredited by the Joint Commission (formerly the Joint Commission on Accreditation of Health Care Organizations). Private surgical centers and office/clinic operating rooms should be also.
5. What are the risks of this procedure?
Competent and ethical healthcare providers educate their patients about potential risks. Every surgery carries with it some possible danger. Though some problems can require additional surgery, the complications usually include swelling, bruising, and discomfort following the surgery. Bleeding and infection can also be included in the risks.
If the doctor claims a surgery is 100% risk-free, be wary.
6. What kind of anesthesia will be used?
Depending on your procedure, the doctor and anesthesiologist have several options. These include:
IV sedation (also called "twilight sleep") is a relatively safe option and usually less expensive.
General anesthesia carries the most significant risk and requires a doctor specializing in that area. I always work with a board-certified anesthesiologist to ensure my patients' comfort and safety.
Regional anesthesia numbs the area being worked on. The epidurals used for labor are one example of regional anesthesia.
A local anesthetic is the safest option. It is sometimes used if the doctor needs to communicate with the patient during surgery.
7. How long does the procedure take?
This question also relates to the type of anesthesia that will be used. As a rule of thumb, the less time spent under anesthesia, the better.
It is also important to know if you'll be able to go home after surgery or have to stay overnight.
8. What is the recovery time for this procedure?
You must have a realistic expectation of what to expect with the post-surgery recovery process. Practically speaking, patients must understand how long they will have to refrain from normal activities, so they can alert their work or get assistance with other responsibilities they may have. Ask the doctor:
How long your recovery period will last?
What, if any, limitations you may have?
What will the side effects be from the surgery.
9. Have you helped patients with similar surgeries? Can I see before and after photos of their results?
Doctors have a catalog of before and after photos from patients who have given their permission. This should give you an excellent idea of your surgeon's skill set.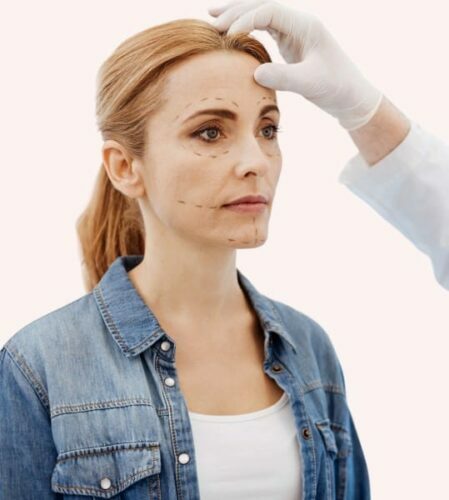 10. Are there less invasive options?
Several injectable dermal fillers on the market can plump lips and cheeks and smooth out wrinkles and fine lines. Impressive facial changes can be achieved using non-surgical options.
11. Do you take insurance?
Most insurance companies consider plastic surgery an elective procedure and do not cover the cost — except for emergencies. There may be some exceptions, so check with your insurance company for details.
12. How much will my procedure cost?
You'd be surprised at the number of patients that fail to ask for this information. Prices vary significantly from surgeon to surgeon, so ask this question! This is also an excellent time to inquire if the surgeon is open to making financial arrangements. When selecting a board-certified plastic surgeon, you can be assured that the doctor is worthy of consideration.
As they say, you get what you pay for so don't jump at the least expensive option.
13. Will there be additional costs?
Though it is impossible for the surgeon to anticipate every additional cost, they can give you an idea of standard associated costs with the procedure. These costs might include medical-grade skin care products and maintenance surgeries.
Additional words of wisdom
Do your research! Ask for patient referrals or examine patient reviews on the doctor's website. Create your list of follow-up questions.
Most surgical procedures take time to complete and even more time to recover. If you have the time to get cosmetic surgery, you indeed have the time to research this critical decision.
I sincerely hope this page gets you started on a triumphant cosmetic journey.
Considering cosmetic surgery? Schedule a consultation with Dr. Saber
With extensive training and years of experience in cosmetic and reconstructive surgery, Dr. Sepideh Saber, MD, FACS, offers a more sensitive female perspective for patients of all ages, genders, and orientations. Patients from all walks of life have praised their outcomes and her caring, thoughtful approach to all appearance and health-related matters.
Dr. Saber is located in Encino, CA for patients throughout the Los Angeles area. We are very convenient to those in Encino, Woodland Hills, Sherman Oaks, Calabasas, Burbank, Glendale, Hidden Hills, Agoura Hills, Northridge, North Hollywood, Malibu, Topanga, Canoga Park, Reseda, Valley Glen, Chatsworth, West Hills, Winnetka, Universal City, Bel Air, Beverly Hills, Downtown Los Angeles, Silverlake, and Echo Park.

To request a consultation, please call (877) 205-4100 or schedule a consultation online.

Latest posts by Dr. Sepideh Saber
(see all)