Tips for a Smooth Plastic Surgery Recovery:
From a Top Plastic Surgeon
Today, there is a large increase in people getting cosmetic procedures since most want to feel like the best version of themselves.
According to the American Society of Plastic Surgeons (ASPS), more than 1.5 million cosmetic surgical procedures are carried out every year. While cosmetic surgery can boast considerable benefits, the outcomes are not instant. Instead, there are a few days and sometimes even weeks of plastic surgery recovery to endure before feeling like new.
Plastic surgery recovery
Plastic surgery, as the name implies, is a surgery. The goal of plastic surgery or cosmetic surgery is to correct defects or enhance a patient's appearance. Plastic surgery can also be used for reconstructive surgery. Reconstructive surgery restores the face or body's appearance after surgery, accidents, or trauma.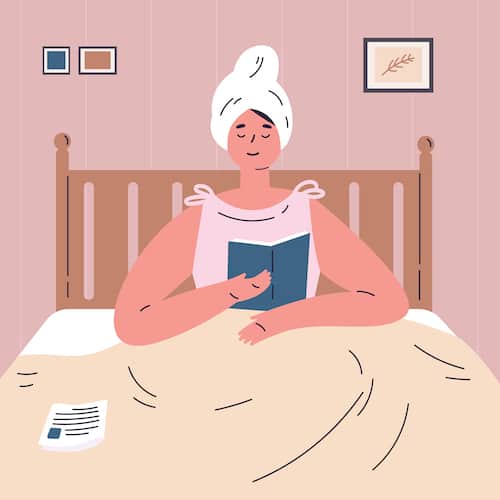 Because it's surgery, you'll need time to recover. On average, plastic surgeries have a recovery period of about two weeks. At that point, the incisions should be properly healed, any excess fluid drained, and you'll be able to resume normal activities.
Some procedures have a longer "recovery time" as your body fully adjusts. For example, breast augmentation and rhinoplasty (a nose job) take an extra couple of months for the final results to be visible.
Plastic surgery recovery tips
The cosmetic surgery recovery process can be long and uncomfortable. But, with these tips from Dr. Sepideh Saber – Encino's top plastic surgeon – you can make the most of your downtime and help your body heal quickly.
Here are our top tips for what to do after plastic surgery:
How to rest after surgery
As a society, we are terrible at actually resting. You may have work or errands or children. Plus, you have to get groceries and cook and the bed is all the way upstairs…
We're going to stop you there. Your body needs rest to heal properly. And after some surgeries – tummy tucks or other body contouring procedures – it'll be difficult to move for a few days while the pain subsides. In addition, you'll have to avoid heavy lifting and strenuous activity for a while.
The best way to ensure you're getting adequate rest after surgery is to prepare ahead of time.
Preparing for surgery
Plan to have a friend or family member stay with you for the first week (when the side effects are worst).
If you have kids, leave them with their grandparents for a couple days while you rest.
Put books, phone chargers, TV remotes, and whatever else you need within arm's reach of your resting spot.
Have pre-prepared meals your helper can just throw in the microwave for you.
While cosmetic surgery can boast considerable benefits, the outcomes are not instant.
Drink plenty of water after surgery
It is essential to stay hydrated during plastic surgery recovery. Every cell in your body relies on water to function, so you need plenty of fluids (and no, wine isn't a fluid). To keep hydrated, you can incorporate the following into your diet:
coconut water
lemon or lime water
natural juice
milk
soup
herbal tea
Remember that caffeine and alcohol are diuretics. Not only will they have you constantly standing up to go to the bathroom, they'll dehydrate you faster. So, save that bottle of wine for celebrating the end of your recovery.
What to eat after surgery?
A healthy diet is paramount during your healing process. It helps provide your body with the strength and energy required to expedite recovery. Always take food rich in protein, healthy fat, and complex carbohydrates.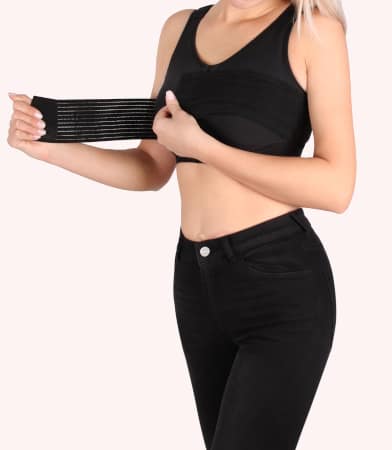 Wear comfortable clothes
If you undergo a body contouring procedure or breast surgery, you'll be sent home with compression garments to decrease swelling. Make sure to wear it as long as you're told to! Make sure your other clothing is soft enough to keep you comfortable. They should also be simple and easy to wear. Loose-fitting clothing helps to curb rubbing or pressing on the incision site.
Button-up shirts are also great for post-surgery wear. Lifting your arms over your head to take a shirt on and off might be painful or difficult depending on what surgery you've had.
Follow after surgery care instructions
After the surgery, your plastic surgeon will give you some instructions to follow. To ensure a speedy and smooth recovery, make sure you follow those instructions! If you're confused about any of the instructions, ask! Your surgeon's instructions may include:
Call your surgeon with any concerns or unexpected side effects
Take pain medications as prescribed (or over-the-counter medication if directed)
Go to your follow-up appointments so your doctor can track your healing and check for problems
No heavy lifting or strenuous exercise
How to prevent blood clots after surgery?
Despite being a rare side effect, many surgery patients are understandably worried about blood clots. When you've gotten the okay from your surgeon, walking is a great tool for recovery. Being up and moving around will make you feel better, and walking promotes blood circulation, decreasing your risk of blood clots.
However, it is not advisable to engage in strenuous exercises after surgery.
Why it's critically important to choose a Board-Certified Plastic Surgeon
All surgery comes with some risk, we all know this. But did you know that many doctors who perform plastic surgery are not American Board of Plastic Surgery-certified plastic surgeons?
For a surgeon to become board certified, they must have at least 14 years of higher education including special intensive training in reconstructive and cosmetic surgery.
This means that in the very unlikely event of a complication, it can be handled quickly and efficiently. Because board-certified plastic surgeons have full admitting privileges at local hospitals. Non-board-certified plastic surgeons do not, thus they cannot even treat you outside of their own surgery center. Additionally, Dr. Saber always works with leading board-certified anesthesiologists during her procedures to ensure patient safety (unfortunately this is not always the case with surgeons).
Why choose Saber Plastic Surgery?
Dr. Sepideh Saber, MD, FACS, is an American Board of Plastic Surgery-certified Los Angeles plastic surgeon. In addition to plastic surgery, she is also highly skilled in the application of Botox, dermal fillers, and other injectable cosmetic treatments.
She graduated from Stanford University's world-renowned medical school and did her plastic surgery residency at the University of Southern California (USC). She then completed a fellowship at New York University (NYU) in the extremely challenging and delicate area of hand surgery and microsurgery.
Dr. Saber offers a more sensitive, female perspective for patients of all ages, genders, and orientations. Former patients of all ages and from all walks of life have praised not only their outcomes but her caring, thoughtful approach to all types of appearance and health-related matters.
To request a consultation, call 818-818-2939 or schedule a consultation online.
Dr. Saber takes her patients' safety very seriously. Her facility's Covid-19 patient safety procedures exceed all CDC and World Health Organization recommendations. Masks are required in our office at all times during the coronavirus pandemic.
The practice of Dr. Saber is located in Encino, CA, for patients throughout the Los Angeles area. We are also convenient to Encino, Woodland Hills, Sherman Oaks, Calabasas, Burbank, Glendale, Hidden Hills, Agoura Hills, Northridge, North Hollywood, Malibu, Topanga, Canoga Park, Reseda, Valley Glen, Chatsworth, West Hills, Winnetka, Universal City, Bel Air, Beverly Hills, Downtown Los Angeles, Silverlake, and Echo Park.
The plastic surgery practice of Dr. Saber specializes in numerous procedures including abdominoplasty, breast implants, breast reduction, breast lift, rhinoplasty (nose job), facelift surgery, body contouring, facial rejuvenation, eyelid surgery (blepharoplasty), neck lifts, brow lifts, facelifts, plus Botox and fillers, to name a few.

Latest posts by Dr. Sepideh Saber
(see all)