Will I Really Lose Nipple Sensitivity After Breast Surgery?
What is the nipple-areola complex?
The nipple and the areola each serve different roles. The nipple is a sensory unit of the breast and is part of a women's psychological and sexual health — making preservation of its sensation vitally important. The areola is a small, pigmented ring of skin around the nipple. Areolae have glands that secrete a lubricating oil that protects the nipple from chafing during breastfeeding.
During breast surgery, the surgeon avoids an area called the "unsafe zone" to maintain normal sensation and maximize patient outcomes.
Why is my nipple sensitive after surgery?
Many patients experience some changes in nipple sensitivity after breast surgery. Individual results for all breast surgeries may vary.
After plastic surgery, patients may experience the following changes in the nipple area:
a temporary decrease in nipple sensitivity
hypersensitivity
numbness
These are the normal, temporary side effects of breast surgery until breast sensation returns to normal; permanent loss of sensation is rare.
The impact on the nipple-areola complex varies based on the surgery being performed.
Breast augmentation surgery
One of the most common concerns for breast augmentation patients is a loss of nipple sensitivity and/or numbness in the entire breast.
Breast implant size and placement can both affect nipple sensation. Larger implants may temporarily stretch the nerves involved with nipple sensation. This stretching can irritate the nerve, and cause swelling and changes in sensation. Placing the implant behind the pectoral muscles — rather than on top of them — is also less likely to affect nipple sensation.
The incision your surgeon uses can also impact nipple sensation and changes. A periareolar incision — a cut made around the areola — is most likely to cause temporary changes in nipple sensation.
The nipple sensation changes experienced during breast augmentation recovery usually resolve after a few months. Loss of nipple sensation can occur, but the incidence is very low and temporary, especially when working with a talented plastic surgeon.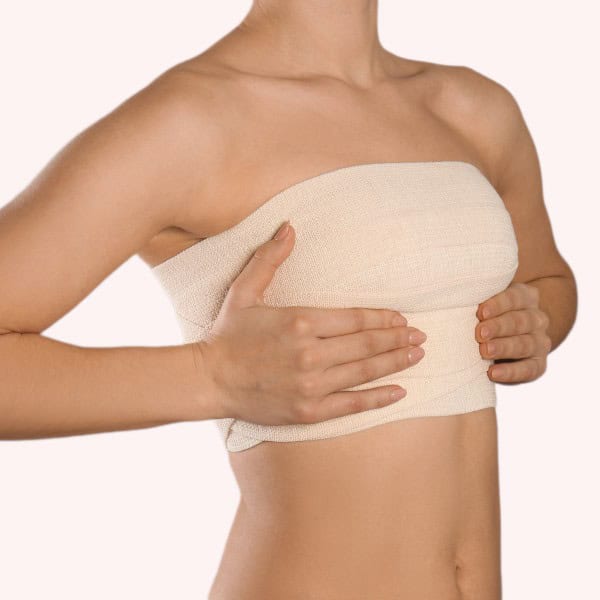 Breast Lift
A breast lift (mastopexy) is a cosmetic surgery procedure that:
Removes excess skin.
Raises sagging breasts to a firmer, perkier shape.
Fixes asymmetry between the breasts.
Lifts drooping areolas to a more raised position.
Corrects the size of excessively large or asymmetric areolae.
A breast lift doesn't change breast size, but it pairs well with a breast reduction or breast augmentation.
Nipple sensitivity changes after a breast lift resolves within a few weeks or months; erotic sensation usually isn't affected. Breast tissue lying over the nerve protects you from changes in nipple sensation after breast lift.
Breast reduction surgery
Excessively large breasts can cause physical discomfort and psychological distress in all people.
As a woman in a largely male-dominated field, Dr. Saber prides herself on bringing a more sensitive approach to plastic surgery for patients of all genders.
There are several reasons to opt for a breast reduction (reduction mammoplasty) surgical procedure, such as:
Gynecomastia — a hormonal imbalance that results in extra breast tissue.
Gender-affirming care — trans and nonbinary patients sometimes opt for breast reduction or a mastectomy.
Pain and discomfort — many women experience pain, rash, or ulceration caused by excess breast tissue.
Patients removing a large amount of breast tissue are at a higher risk of changed nipple sensation. The nipple-areola complex may have to be moved to sit more naturally on the chest. Severing and moving the nipple will disrupt nipple sensation. Non-erotic sensation typically returns in months to years following surgery.
Breast reconstruction surgery
The goal of breast reconstruction is to restore one or both breasts to near-normal shape, appearance, and symmetry. There are several reasons why reconstruction may be desired including:
poor outcome from breast implant surgery
mastectomy
lumpectomy
breast trauma
congenital deformities
Post-cancer breast reconstruction after mastectomy — partial or complete — or lumpectomy can be an important part of cancer treatment recovery. Some patients decide to have nipple reconstruction surgery as well to create a new nipple and restore nipple sensitivity.
Nipple reconstruction involves rebuilding a nipple's shape from the surrounding tissue. After a successful reconstruction, patients can expect to have a natural-looking nipple. But the reconstructed nipple is not likely to have a full sensation.
In some cases, mastectomy spares the nipple-areolar region, making nipple reconstruction unnecessary. After nipple-sparing mastectomy, the nipple may regain some feeling but will not typically regain full sensation.
To match the color of the nipple and areola of the other breast, tattooing may be done a few months after the surgery.
Is nipple sensitivity a sign of breast cancer?
Sore, sensitive nipples can be caused by hormonal changes from pregnancy or menstruation, allergies, or friction from clothing. In rare cases, it can be a sign of a serious disease like breast cancer. If you're experiencing soreness, sensitivity, or pain that's accompanied by discharge or lumps see a doctor as soon as possible.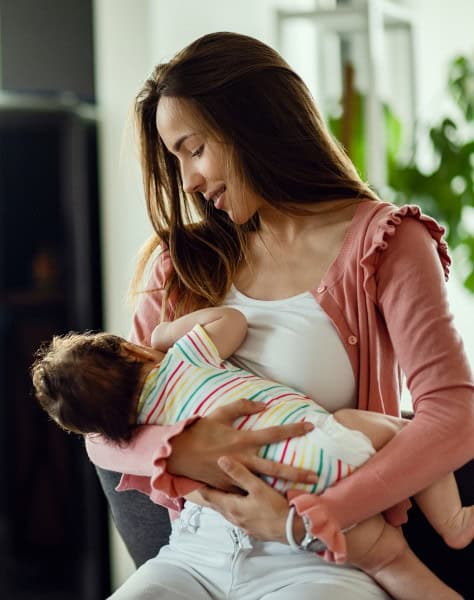 What is inverted nipple surgery?
Nipple inversion is a condition affecting 2-10% of women; men can also have this condition. Nipple inversion can cause the following:
psychological discomfort
functional problems that prevent adequate breastfeeding
cosmetic dissatisfaction
local irritation and infection
Inverted nipples indent more than they protrude and can occur on one or both breasts. It's usually a natural occurrence that doesn't cause health complications and doesn't affect nipple sensitivity. In general, inverted nipple correction doesn't impact nipple sensation.
Why choose Dr. Saber for your breast plastic surgery?
Dr. Sepideh Saber is a board-certified plastic surgeon providing cosmetic procedures and surgeries from a more sensitive, female perspective for patients of all ages, genders, and orientations. She ensures that all questions are answered so that each patient can make a truly well-informed decision.

Keeping her patients safe remains her top priority. She employs the latest state-of-the-art techniques and performs her procedures in the top surgical centers and hospitals, where she enjoys full admitting privileges.
Schedule a consultation online or call (877) 205-4100 to request a consultation today.
Dr. Saber is located in Encino, CA for patients throughout the Los Angeles area. We are also convenient to Encino, Woodland Hills, Sherman Oaks, Calabasas, Burbank, Glendale, Hidden Hills, Agoura Hills, Northridge, North Hollywood, Malibu, Topanga, Canoga Park, Reseda, Valley Glen, Chatsworth, West Hills, Winnetka, Universal City, Bel Air, Beverly Hills, Downtown Los Angeles, Silverlake, and Echo Park.

Latest posts by Dr. Sepideh Saber
(see all)