Rejuvenation Takes Huge Leap Forward:
Making Skin Cells Younger
Dr. Saber – an expert in using super-skilled plastic surgery to help her patients achieve rejuvenation — may one day be able to actually make you younger. Someday we may have the technology to actually de-age your cells.
Imagine. "Doctor, can you please smooth out my wrinkle lines and make my skin 30 years younger?"
If you're thinking this entire idea has Buck Rogers written all over it, read on!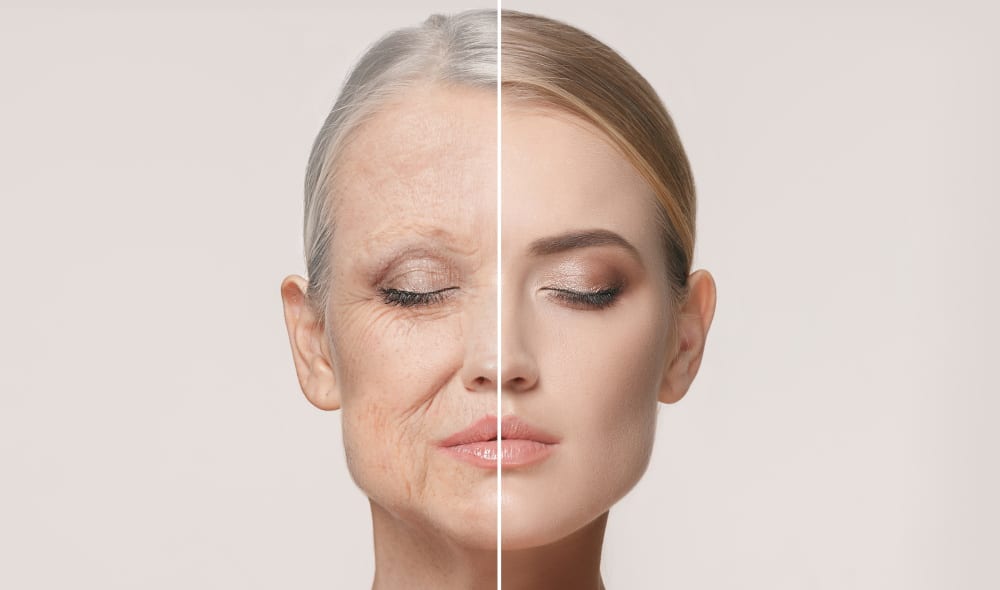 The proof is in the study
Though still several years in the future, a recent study in the UK demonstrated how a person's cells can be modified to go back in time.
To be sure, other studies have taken baby steps over the last decade to pare the aging of respondents. But this is the first time that the clock has been turned back a whopping 30 years (technically called de-aging).
Here's how they found youth
First, researchers selected three middle-aged donors (average age 50 years) and three volunteers between the ages of 20 and 22. They then took skin cells from the middle-aged donors and de-aged them in the lab (officially called "maturation phase transient reprogramming"). When these de-aged skin cells were compared to samples taken from the younger volunteers, they were chemically and genetically similar.
As a bonus — the research team noticed the de-aging technique had also affected genes related to age-related diseases such as Alzheimer's and cataracts.
It took only 13 days to take the cells back in time (much faster than a previous study by Shinya Yamanaka that took 50 days for a cellular change). However, the previous study reverted skin cells back into stem cells. In the UK study, the cells retained their identity as skin cells.
Because the cells maintained their identity, they also acted like younger skin cells. When injured, the de-aged cells quickly moved to heal the wound — just like younger cells.
But don't begin cheering just yet. "We have proved that cells can be rejuvenated without losing their function and that rejuvenation looks to restore some function to old cells," said the study's lead researcher in Live Science. But this fantastic experiment is not ready for prime time yet. For now, it's just an interesting experiment.
Here's what's missing
The scientists are left wondering how fibroblasts (skin cells) from younger or older individuals would react to the new reprogramming method. Would cells from people of very different ages always de-age by 30 years?
In addition, there is currently no way of knowing how the reprogrammed cells might react inside a living organism. The previous study — which reverted skin cells into stem cells — carried a risk of the completely reprogrammed cells becoming cancerous. These new de-aged skin cells could carry the same risk.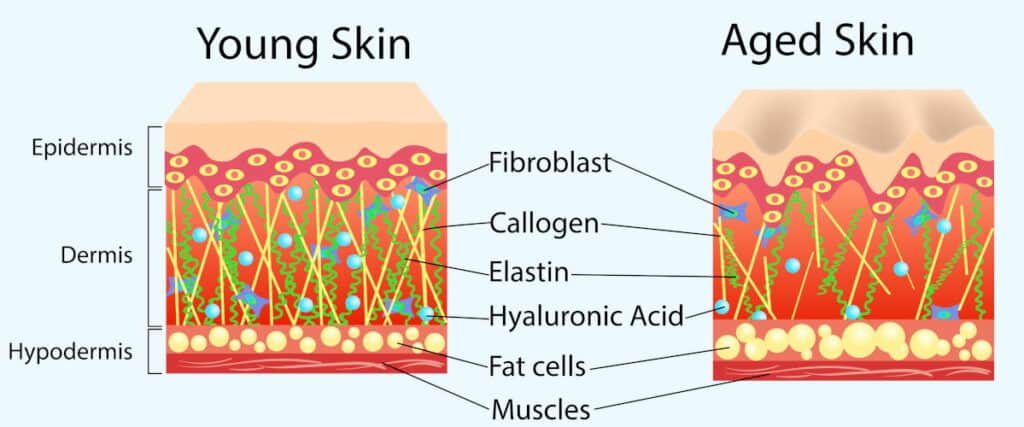 What the future may hold
Even though there is no immediate plan to introduce the cells into the mainstream, this is still a great step forward for science. Continued research could pin down which genes can rejuvenate cells without reprogramming. We could someday be able to reduce the effects of aging in more than just the skin.
Why choose Saber Plastic Surgery for your rejuvenation procedures?
Dr. Sepideh Saber's, MD, FACS, approach to cosmetic surgery combines extensive experience and an empathetic female perspective. This helps her understand the unique needs and anxieties of each patient.
She is a Stanford University-trained board-certified plastic surgeon who has completed residencies at the University of Southern California and New York University. Using cosmetic surgery and injectables Dr. Saber can help take years off your appearance — no sci-fi cell reprogramming required.
Patients from all walks of life have found her a valuable ally for their health and self-esteem. She provides various procedures such as rhinoplasties, breast augmentations or reductions, and facelifts. She can also help patients remove old fillers or help them tailor a plan to improve their skin elasticity
To request a consultation, call (877) 205-4100 or schedule a consultation online.
We serve patients in Encino, Woodland Hills, Sherman Oaks, Calabasas, Burbank, Glendale, Hidden Hills, Agoura Hills, Northridge, North Hollywood, Malibu, Topanga, Canoga Park, Reseda, Valley Glen, Chatsworth, West Hills, Winnetka, Universal City, Bel Air, Beverly Hills, Downtown Los Angeles, Silverlake, and Echo Park.

Latest posts by Dr. Sepideh Saber
(see all)