Does Botox Help Depression?
Clinical Trials Indicate Yes!
IMPORTANT NOTE: Let me take a moment to remind you that I am not a psychiatrist, and I do not use Botox to treat depression (because I, of course, do not treat depression).
But I do use Botox a lot in my practice, and it is exceedingly important that I keep abreast of all the potential side effects of its use. That way I can fully inform my patients about the pros and cons of every procedure I perform. I personally find this news about Botox to be fascinating as well as promising, so I wanted to share it with you.
What is Botox?
Botulinum toxin a (commonly known as Botox) is a toxic substance derived from spores of the bacteria Clostridium botulinum. That bacterium is found in some clay sediments as well as in the intestinal tracts of some animals and fish.
Botox, as presently formulated and used, beneficially paralyzes and/or weakens the human muscle groups into which it is injected.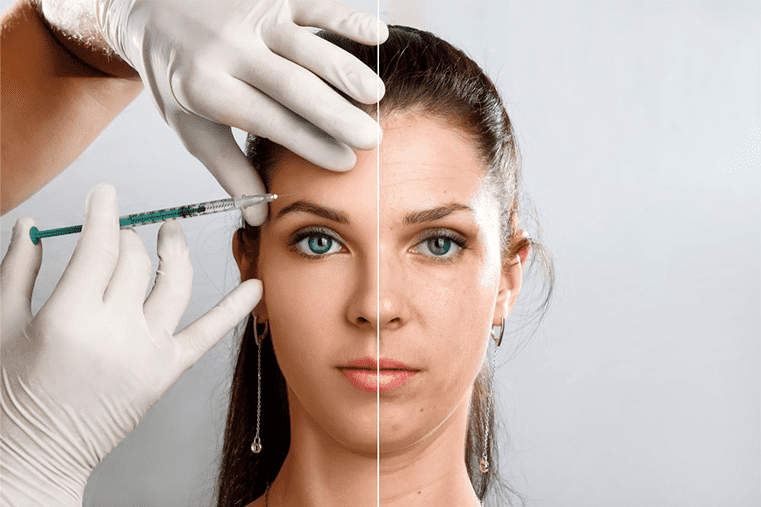 During its relatively brief history, Botox (botulinum toxin a) has earned a well-deserved reputation as the Swiss army knife of medications. The New York Times recently called it "medicine's answer to duct tape."
Botox is currently used as an effective treatment for (at least) the following conditions:
Spasticity (when a muscle spasms and then remains involuntarily contracted)
Neck muscle disorders
Blepharospasm (when an eyelid remains involuntarily closed)
Hyperhidrosis, i.e., excessive sweating
Drooling
An overactive bladder, i.e., bladder incontinence
Cosmetic use, such as erasing frown lines and facial wrinkles
But who would have ever thought that it could be a tool in psychiatry?
What qualifies as Depression?
We all have down days, and it's hard to find anyone in our Covid-19 afflicted world who doesn't have an occasional bout with depression. But the condition known to mental health professionals as clinical depression or major depressive disorder (MDD) is something else entirely.
The National Institute of Mental Health defines depression as "a common but serious mood disorder. It causes serious symptoms that affect how you feel, think, and handle daily activities, such as sleeping, eating, or working."
In 2017 (the latest year for which the NIMH provides statistics), an estimated 17.3 million adults in the United States had at least one episode of major depression. This number represents 7.1% of all US adults. The prevalence of major depressive disorder was higher among adult females (8.7%) compared to males (5.3%).
If you have been experiencing some of the following signs and symptoms of depression most of the day, nearly every day, for at least two weeks, you may be suffering from depression:
Persistent sad, anxious, or "empty" mood
Feelings of hopelessness or pessimism
Irritability
Feelings of guilt, worthlessness, or helplessness
Loss of interest or pleasure in hobbies and activities
Decreased energy or fatigue
Moving or talking more slowly
Feeling restless or having trouble sitting still
Difficulty concentrating, remembering, or making decisions
Difficulty sleeping, early-morning awakening, or oversleeping
Appetite and/or weight changes
Thoughts of death or suicide, or suicide attempts
Aches or pains, headaches, cramps, or digestive problems without a clear physical cause and/or that do not ease even with treatment
…the makers of Botox recently announced plans for the final phase of testing it as a treatment for depression.
Botox as an antidepressant? Early clinical trials are positive.
The currently available treatments for Major Depressive Disorder (also called MDD) don't work for everyone. They are not effective for nearly 1/3 of the patients and often come with (sometimes unpleasant) side effects.
This has led clinicians to explore other therapeutic options, such as electroconvulsive therapy, transcranial magnetic stimulation, ketamine infusions, and, more recently, Botox injections.
In 2006 a small trial (only 10 participants) studied subjects with depression. They were all given injections in their glabella facial muscles (just below their frown lines). Two months after the injections, nine of the participants no longer had symptoms of depression. The 10th participant still had some symptoms but reported an improved mood.
In 2012, another small study followed the lead of the 2006 trial by studying 30 depressed people who were receiving standard antidepressant treatment. Half got Botox, the other half a placebo of saline.
Over 16 weeks, the patients who received the Botox injections reported a 47.1% decrease in their depressive symptoms six weeks after a single injection. (The placebo group also reported wellness improvement, but only a 9.3% symptom reduction.)
Between 2003 and 2017, a few other small and limited clinical trials looked at the efficacy of Botox for depression. Each had some notable limitations, but they continued to find that a single injection of Botox seemed to produce significant decreases in symptoms of depression.
The big clinical study: University of California San Diego
The earlier studies we discussed were limited and small. But in 2020, Dr. Ruben Abagyan led a major study. University of California San Diego researchers looked at over 40,000 reports documenting adverse effects of various medical procedures.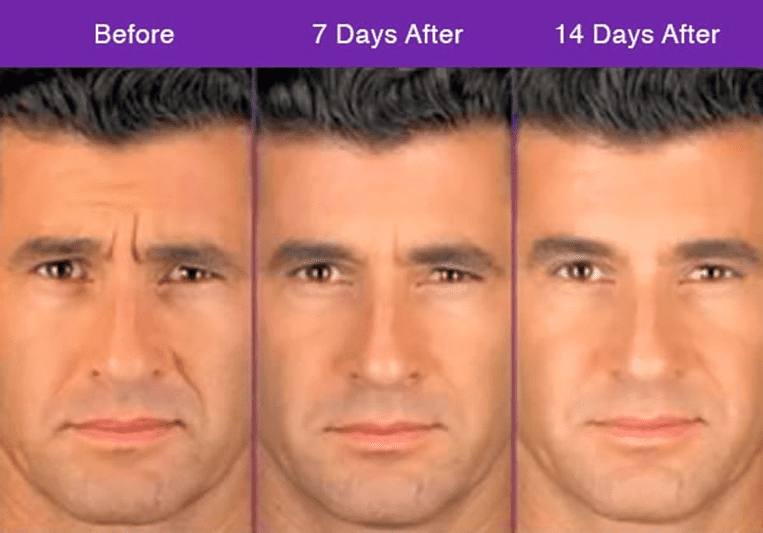 The US Food and Drug Administration (FDA) maintains an Adverse Event Reporting System (FAERS). This system is designed to record negative consequences from drugs and therapies by exercising a practice known as pharmacovigilance.
The UCSD researchers looked through 13 million adverse event reports concerning Botox treatments for various conditions, which included:
Cosmetics
Migraines
Upper and lower limb spasms and spasticity
Neck muscle disorders
Blepharospasm
Hyperhidrosis (excessive sweating)
Sialorrhea (drooling)
Urinary and neurological disorders
Researchers looked at the number of reported post-Botox adverse events involving depression for these various conditions. Then, they looked at the number of post-treatment depressive episodes reported after non-Botox treatment of these same conditions.
What did the UCSD team discover about the antidepressant effect of Botox?
Simply put, the UCSD team found that for six of the eight conditions, depression was reported 40% to 88% less often by the Botox-treated patients, as compared to the patients who were treated for the same conditions without Botox.
The UCSD study showed that Botox recipients that reported a reduction in depression symptoms did so regardless of where they received the injection.
How does Botox fight depression?
There are several theories and plenty of adherents for each of them. The early theories revolved around the important role our facial expressions play in our emotional lives.
Known as the "facial feedback hypothesis", it holds that expressive behavior can alter emotional states. In other words, your feelings will follow your face. A genuine and sincere smile will prompt your emotions to conform to your outward appearance.
But there are other muscles that are activated in the presence of negative emotions, such as fear, anger, grief, etc. These are known as the corrugator muscles and are located in the glabellar region, right between the eyebrows, which is ground zero for frowning.
It seems intuitively correct (and several scientific studies confirm) that depressed people have overdeveloped and overreactive corrugator muscles.
So, if the "facial feedback" hypothesis has merit, it follows that the disabling effect that a Botox injection has on the corrugator muscles will make it difficult to facially express negative emotions.
In other words, if you don't look unhappy, you don't feel unhappy.
Another theory the researchers put forward is that chronic conditions can contribute to depression. So, successfully treating the underlying problem through Botox may indirectly relieve depressive symptoms.
Does injecting Botox anywhere in your body help with depression?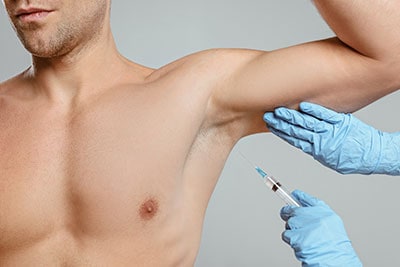 The new study at the University of California San Diego in 2020 was different. It recorded patients' conditions after receiving Botox injections in multiple parts of the body, not just the forehead.
For example, injecting Botox directly into spastic limbs to treat spasticity, in the underarm region and palms to treat excessive sweating, or in neck muscles to help patients with Parkinson's disease.
What did they discover? The UCSD study showed that Botox recipients that reported a reduction in depression symptoms did so regardless of where they received the injection.
The future of Botox for depression
The data used in this study wasn't collected specifically to explore the connection between Botox and depression. In addition, the FAERS data only represents those who reported negative side effects. The research team excluded reports in which the patient was also taking antidepressants.
However, these results are very promising. And the makers of Botox recently announced plans for the final phase of testing it as a treatment for depression.
It will be very interesting to see the results of the several larger-scale peer-reviewed trials that are currently in progress. So, watch our blog for more information about this when we learn about it.
Why Saber Plastic Surgery?
Dr. Sepideh Saber, MD, FACS is an American Board of Plastic Surgery-certified Los Angeles plastic surgeon.
She graduated from Stanford University's world-renowned medical school and did her plastic surgery residency at the University of Southern California (USC). She then completed a fellowship at New York University (NYU) in the extremely challenging and delicate area of hand surgery as well as microsurgery.
Dr. Saber offers a more sensitive, female perspective for patients of all ages, genders, and orientations. Former patients of all ages and from all walks of life have praised not only their outcomes but her caring, thoughtful approach to all types of appearance and health-related matters.
To request a consultation, call 818-818-2939 or schedule a consultation online.
Dr. Saber takes her patients' safety very seriously. Her facility's Covid-19 patient safety procedures exceed all CDC and World Health Organization recommendations. Masks are required in our office at all times during the coronavirus pandemic.
The practice of Dr. Saber is located in Encino, CA for patients throughout the Los Angeles area. We are also convenient to Encino, Woodland Hills, Sherman Oaks, Calabasas, Burbank, Glendale, Hidden Hills, Agoura Hills, Northridge, North Hollywood, Malibu, Topanga, Canoga Park, Reseda, Valley Glen, Chatsworth, West Hills, Winnetka, Universal City, Bel Air, Beverly Hills, Downtown Los Angeles, Silverlake, and Echo Park.
Sources
Finzi E, Wasserman E. (2006). Treatment of depression with botulinum toxin A: a case series. Dermatol Surg, 32 ( 5…
https://www.ncbi.nlm.nih.gov/pmc/articles/PMC5563881/
Postmarketing safety surveillance data reveals antidepressant effects of botulinum toxin across various indications and injection sites | Scientific Reports
https://www.nature.com/articles/s41598-020-69773-7

Latest posts by Dr. Sepideh Saber
(see all)