Botox vs Dysport:

Which is better for me?

Botox, Dysport, Xeomin, Juvederm, Restylane. It can be overwhelming trying to figure out the wide variety of cosmetic injectables available – especially if you're a first-time patient.

Today we're breaking down two varieties of botulinum toxin: Botox and Dysport. If you're interested in dermal fillers (such as Juvederm and Restylane) you can learn more here!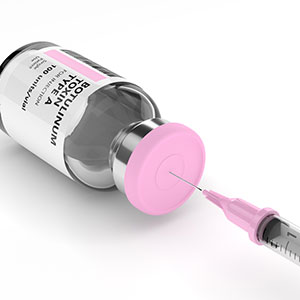 Dysport or Botox?
Botox and Dysport are both cosmetic injectables for temporarily smoothing facial wrinkles and creases – emphasis on the word "temporarily." They're both popular cosmetic treatments for erasing signs of aging from the face.
Both drugs are derived from botulinum toxins which are neurotoxins that block muscle movements and relax wrinkle and frown lines.
The devil is in the details when wondering is Dysport better than Botox?
What is the difference between Botox and Dysport?
The main difference between Botox and Dysport injections is their trace proteins. Dysport treatment is more diluted than Botox and diffuses to a larger area upon injection; Botox injections tend to remain closer to the injection site. For example, Dysport may be appropriate for the forehead because of its larger reach, while Botox is highly effective around smaller areas such as the eyes.
Both treatments smooth out wrinkles and fine lines caused by facial expressions. But please don't confuse them with dermal fillers, which smooth out the face by filling in facial grooves and increasing skin volume.
How long do Botox and Dysport last?
Though the effects of Botox usually take two weeks to become fully effective, a small improvement often takes place within three days. Dysport takes place immediately in most patients.
Botox treatments typically last three to six months. But after a year of injections, Botox lasts longer because it takes less medicine to relax the muscles.
For relaxing facial muscles, Dysport works for four months but is sometimes effective for six months.
Comparing Botox and Dysport Effectiveness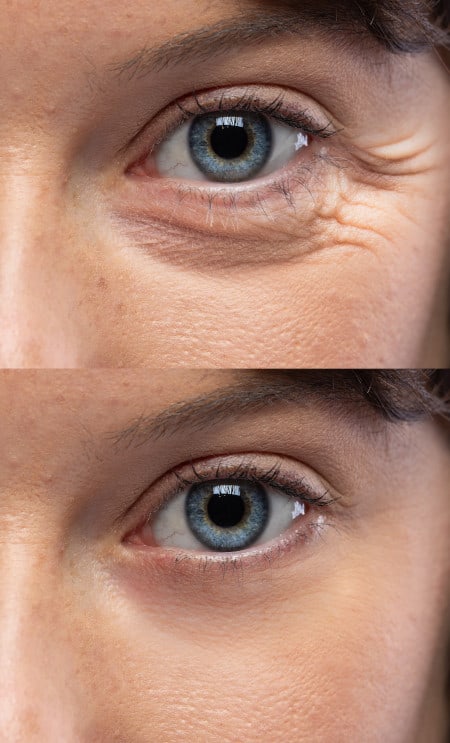 The goal of both cosmetic treatments is facial rejuvenation with a refreshed, natural look. However, the best injectable depends on the exact goal and the targeted muscles.
Eye wrinkles are a common place to apply both drugs. Dysport is best for broad areas like the glabellar lines around the eyes, two parallel lines formed between the eyebrows. Botox is best for smaller areas, such as crow's feet.
Forehead lines are usually treated with Dysport because it spreads more easily and requires fewer injections.
Lip lines, the vertical lines above the lip (also known as smoker's lines), require exactness, which makes Botox the better solution.
Both Dysport and Botox can be used for medical conditions. Injections in the underarms can decrease excessive sweating, the FDA has approved Botox for migraines, and both are commonly used to treat TMJ.
Possible side effects with Botox and Dysport
Both drugs are FDA-approved and considered safe. Because of how thin the fine needle used for injection is, most patients don't experience much pain or discomfort.
However, common temporary side effects can include mild pain, rash, swelling around the eyelids, lack of feeling at the injection site, and headaches.
Though infrequent, some patients experience droopy eyelids, sore throat, and muscle spasms.
Exceedingly rare is botulism toxicity. Dangerous side effects can include difficulty breathing, speaking, and swallowing.
Dysport vs Botox cost
Comparing the cost of the two drugs shows it to be six of one, half a dozen of the other. The average cost per injection is around $500, but the number of doses may vary depending on where either product is applied.
It should be noted that some plastic surgeons offer monthly specials to make the process more affordable.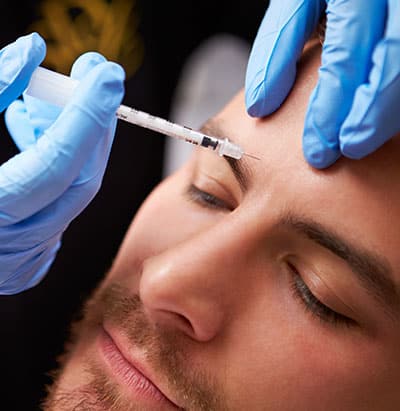 Am I a good candidate?
In my experience, just about everyone, no matter what their age or skin type, is a good candidate for either product.
Generally, my patients are in the age range of 35 to 65, with most patients being female. However, increasing numbers of men are undergoing wrinkle treatment with Botox and Dysport.
Even younger people, below the age of 30, have begun choosing this nonsurgical approach to a youthful look.
Is Botox better than Dysport?
The short answer is they are both FDA-approved injectable treatments that have slightly different places of application for cosmetic purposes. Both require little, if any, downtime. You can depend on your cosmetic plastic surgeon to guide you through this process.
Another thing to consider is both are much less serious than a facelift.
Why trust your care to board-certified Encino plastic surgeon Dr. Saber?
Though this procedure is non-surgical and minimally invasive, there are still risks being considered. It is for that reason that Dr. Saber is known in Encino and Los Angeles as an expert applier of Botox Cosmetic and Dysport injections. She has specialized training and an in-depth understanding of facial anatomy. A graduate of Stanford University Medical School, the doctor took her residency at USC, followed by a fellowship in hand and microsurgery at NYU.
To get in touch, call (877) 205-4100 or schedule a consultation online.
Our practice takes our patients' safety very seriously. Our facility's Covid-19 patient safety procedures exceed all CDC and World Health Organization recommendations. Masks are required in our office at all times during the coronavirus pandemic.
The practice of Dr. Saber is located in Encino, CA for patients throughout the Los Angeles area. We are also convenient to Encino, Woodland Hills, Sherman Oaks, Calabasas, Burbank, Glendale, Hidden Hills, Agoura Hills, Northridge, North Hollywood, Malibu, Topanga, Canoga Park, Reseda, Valley Glen, Chatsworth, West Hills, Winnetka, Universal City, Bel Air, Beverly Hills, Downtown Los Angeles, Silverlake, and Echo Park.

Latest posts by Dr. Sepideh Saber
(see all)