We Need to Talk About
Breast Reconstruction After Cancer
October is breast cancer awareness month. Since its foundation in 1985, National Breast Cancer Awareness Month has certainly reached its goal — people are very aware of breast cancer.
However, not quite enough attention is given to breast cancer survivors. Some of the breast cancer awareness messaging — looking at you "Save the Ta-tas" — can actually be harmful to survivors who chose to save their lives over "save the boobies."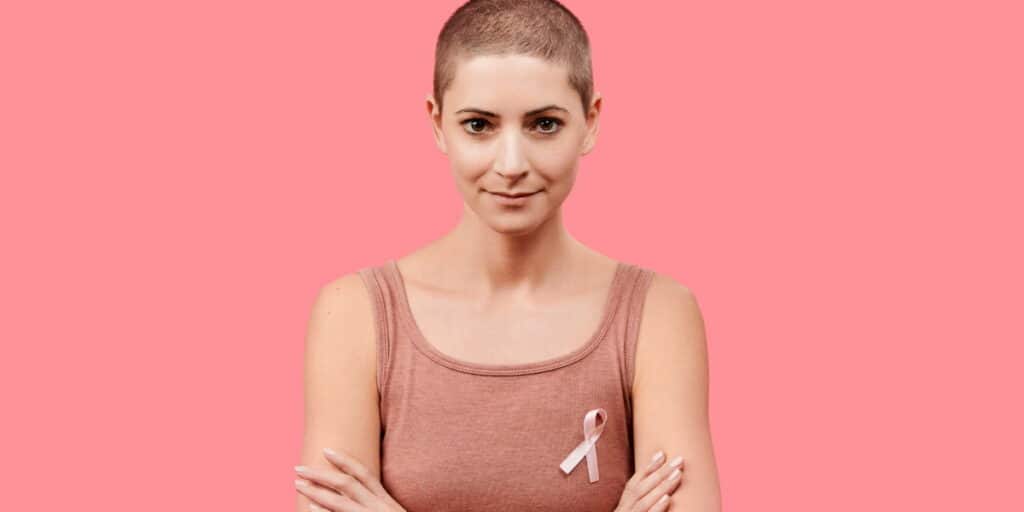 Breast cancer treatment
JAMA Surgery published a study of 1.2 million women with early-stage breast cancer showed that 35% underwent a mastectomy. Mastectomy surgery removes the entire breast to treat or prevent breast cancer.
Oncological therapies that don't remove the breast tissue can also cause appearance changes. Chemotherapy and radiation therapy both attack the cancer cells, but can also cause breast swelling, changes in skin thickness, and breast skin discoloration.
Lumpectomy vs mastectomy
As previously mentioned, a mastectomy completely removes the breast — removing any existing tumor(s) as well as reducing the risk of future cancer. The JAMA study also found that almost 20% of women who had a mastectomy had a double mastectomy — removal of both breasts.
A lumpectomy is a partial mastectomy. Instead of removing the entire breast, only a portion of the breast containing the tumor is removed.
Some patients may be able to have a nipple-sparing mastectomy, removing breast tissue while keeping the nipple and areola intact.
What is the goal of breast reconstruction after cancer treatment?
Patients who've had a mastectomy had a few options after surgery. Patients who've had a double mastectomy sometimes choose to not have reconstruction and instead just embrace their new flat chest. Tattooing over mastectomy scar tissue is a growing art that many patients choose.
Prosthesis are also available for breast cancer survivors. A breast prosthesis is a breast form that fits into your bra and matches your natural breast. The downside of a prosthesis is that it's temporary and can be uncomfortable if it doesn't fit perfectly into your bra.
The different types of breast reconstruction aim to create a new breast that matches the remaining natural breast. Breast reconstruction can also be combined with breast reduction, lift, or augmentation to improve the appearance of both breasts.
If the nipple could not be spared during your mastectomy, your breast surgeon can perform nipple reconstruction. They'll reconstruct a nipple from your tissue and tattoo on an areola.
Breast reconstruction after cancer
According to the American Society of Plastic Surgeons, over 130,000 people had breast reconstruction surgery in 2020. Performed at the time of your mastectomy (immediate reconstruction) or sometime after your mastectomy (delayed breast reconstruction), the objective of these surgical procedures is to restore breast shape and appearance.
There are many reconstruction options depending on the patient's needs, medical history, and any ongoing cancer treatment. Consult with your oncologist and a board-certified reconstruction surgeon to determine the best reconstruction option and timing for you.
Flap reconstruction after breast cancer
While breast surgery may call to mind implants, they aren't the only way to rebuild the breast mound. Many people prefer flap-based reconstructive procedures because it's autologous (it uses your own tissue instead of a foreign implant).
Pedicled vs free flap procedure
There are two types of autologous reconstruction:
Pedicle: The tissue, muscle, and blood supply all stay attached and are moved under the skin from the donor site.
Free flap: The donor tissue is completely removed from the body and transplanted to the new site.
Whether your reconstruction technique is pedicle or free flap will depend on which part of the body the donor tissue is coming from.
Latissimus dorsi (LD flap) uses skin, fat, and muscle from the back. The tissue is transferred under the skin to the breast while maintaining its connection to the blood vessels.
Superior gluteal artery perforator (SGAP flap) takes tissue from the buttocks and grafts it to the existing breast tissue, muscle, and blood supply.
Deep inferior epigastric perforator artery (DIEP flap) is another pedicled flap. The skin, fat, and blood vessels are moved from the abdomen.
Transverse rectus abdominis muscle (TRAM flap) also takes tissue from the abdomen, but also includes muscle.
Implant-based reconstruction after mastectomy
A popular choice for breast augmentation, breast implants have been used for decades to add volume to breasts. Breast implants can also be used in conjunction with flap reconstruction if the flap doesn't contain enough tissue or fat.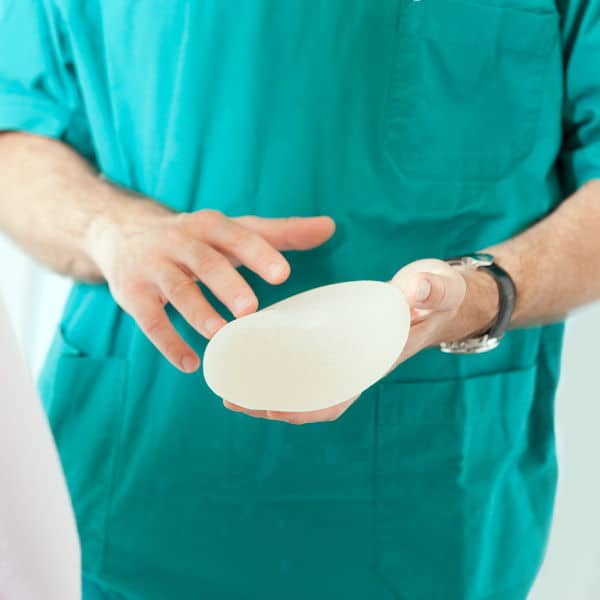 For implant reconstruction, the shape and size of the breast is recreated using a saline (salt water) or silicone implants. While the past was full of horror stories of leaking breast implants, our new implants are much safer. Rather than a more liquid silicone gel that can leak, modern silicone implants are "form stable" and retain their shape even if the shell breaks.
Patients who will continue to need radiation therapy after their mastectomy are advised to have delayed breast reconstruction if they're having breast implants. A tissue expander can be placed instead, holding the shape of the breast until it can be swapped out for a permanent implant.
What are the risks of breast reconstruction surgery?
When performed by a skilled reconstructive surgeon, the risk of side effects is rare. Common risks of any surgery include:
pain
infection
build up of fluid (seroma)
A more severe (and rare) risk of breast reconstruction is capsular contracture. This complication of breast implants occurs when scar tissue around the implant begins to tighten. This scar tissue causes deformities and makes the breast feel hard. A skilled surgeon can release this tight scar tissue, resolving the problem.
Why is Dr. Saber the best breast reconstruction surgeon in Los Angeles?
Dr. Sepideh Saber, MD, FACS, and the Valley Institute of Hand & Reconstructive Surgery offer a more sensitive, female perspective for patients of all ages, genders, and orientations. Patients from all walks of life have praised their outcomes and their caring, thoughtful approach to all types of appearance and health-related matters.
A plastic and reconstructive surgeon, Dr. Saber earned her medical degree from Stanford University's world-renowned medical school. She did her reconstruction and plastic general surgery residency at the University of Southern California, then completed a fellowship at New York University (NYU) in the Division of Plastic and Reconstructive Surgery in the extremely challenging and delicate area of hand surgery and microsurgery. She also did her clinical research in the Department of Surgery at Stanford Medical School.
To request a consultation, call (877) 205-4100 or schedule a consultation online.
The Valley Institute of Hand & Reconstructive Surgery and Dr. Saber is located in Encino, CA, for patients throughout the Los Angeles County area. We are also convenient to Encino, Woodland Hills, Sherman Oaks, Calabasas, Burbank, Glendale, Hidden Hills, Agoura Hills, Northridge, North Hollywood, Malibu, Topanga, Canoga Park, Reseda, Valley Glen, Chatsworth, West Hills, Winnetka, Universal City, Bel Air, Beverly Hills, Westwood, Downtown Los Angeles, Silverlake, and Echo Park.
The Valley Institute of Hand & Reconstructive Plastic Surgery also specializes in outpatient microsurgical reconstruction, upper extremity reconstruction, reconstructive microsurgery, breast reconstruction, extremity salvage, foot reconstruction, and microvascular surgery, to name a few.

Latest posts by Dr. Sepideh Saber
(see all)