Discover the Benefits of a Reverse Tummy Tuck:
A Lesser Known Plastic Surgery
When it comes to body contouring, a reverse tummy tuck is an often overlooked but highly effective procedure. Not to be confused with liposuction, this advanced surgical technique targets the upper abdominal skin and can provide impressive results for those struggling with excess skin (especially after weight loss).
What is a reverse tummy tuck?
An upper abdominoplasty, or reverse tummy tuck, is a cosmetic surgery procedure that tightens and removes excess skin from the area above the belly button. Unlike a traditional tummy tuck, which addresses the lower abdominal area, a reverse tummy tuck procedure specifically targets loose or sagging skin above the belly button.
Patients undergoing a traditional or reverse tummy tuck often combine it with a breast lift (mastopexy), breast augmentation (fat grafting or breast implants), or breast reduction. A reverse tummy tuck is especially well-suited to combination with breast surgery as the incision is already hidden along the breast crease.
This surgical approach can be particularly beneficial for patients who have experienced massive weight loss and still struggle with stubborn loose skin despite undergoing a regular tummy tuck.
What are the differences between reverse and traditional tummy tucks?
If you're considering undergoing a cosmetic procedure to enhance your look after substantial weight loss or just want to refine your body shape, it's essential to know what your surgical options are. There are three major differences that separate a traditional abdominoplasty from a reverse one.
Target Area: A traditional tummy tuck focuses on the lower abdomen. A reverse tummy tuck removes excess tissue and skin of the upper abdomen — and may even involve the correction of rectus abdominis diastasis (separation of the abdominal muscles).
Surgical Technique: In a reverse abdominoplasty, surgeons make incisions below the breasts along the inframammary fold instead of around the navel or across the lower abdomen like in a standard abdominoplasty procedure.
Patient Needs: There are many ways to improve the appearance of the abdomen (reverse and traditional tummy tuck surgery, a mini tummy tuck, and liposuction, to name just a few). A consultation with a board-certified plastic surgeon will determine which procedure best suits the patient's needs.
What are the benefits of a reverse tummy tuck?
A reverse tummy tuck has several advantages, otherwise, the market would not be thriving. Accessibility, functionality, and aesthetics are among the biggest reasons patients seek out reverse abdominoplasty.
It is important to me that my patients have realistic expectations before undergoing surgery. Some of the benefits patients experience with a reverse tummy tuck include:
Improved appearance
Removing excess fat, abdominal tissue, and skin almost instantly creates a flatter stomach. This is extra beneficial for patients who've already lost a large amount of weight or undergone a traditional tummy tuck as it brings the abdomen into balance.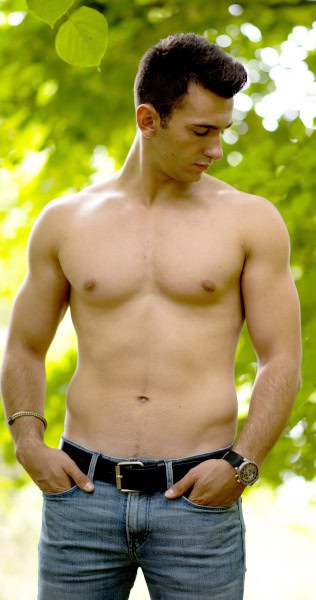 Better posture
In addition to enhancing one's appearance, a reverse tummy tuck may also contribute to better posture by tightening lax muscles in the abdominal region. When these muscles get stronger through surgery, they provide greater support for the spine — potentially reducing back pain and improving overall posture.
Excess skin folds can trap moisture and bacteria leading to rashes or infections. Also, the loose skin rubbing against itself or clothing may cause chafing which can be uncomfortable.
If skin didn't cause enough problems, sagging tissues may lead to pressure sores or other forms of damage.
A reverse tummy tuck can potentially address all these issues at once by removing the excess skin.
Increased confidence and self-esteem
Lastly, a reverse tummy tuck can have a significant impact on people's self-esteem and confidence. Patients can gain an enhanced sense of self-worth, which may result in more social connections, improved personal relationships, and a higher quality of life.
Am I a good candidate for a reverse tummy tuck?
An ideal candidate for this plastic surgery procedure is one who has excess skin in the upper part of the abdomen. However, there are other factors you need to consider before even thinking about getting a reverse tummy tuck.
Above all else, you should be in good health, physically and emotionally speaking. This kind of procedure can be a hard pill to swallow especially if you're in an unstable state of mind. Also, you must take into consideration other medical conditions you have that might interfere with the procedure.
It is also recommended that you wait until you're finished having children to undergo any body contouring plastic surgeries as the weight gain of pregnancy can ruin your results.
You should also be a non-smoker; people who smoke are at higher risk for complications and problematic healing.

Are reverse tummy tucks safe?
While generally safe when performed by a skilled plastic surgeon, all surgical procedures come with some risk. Risks include:
nerve damage
scarring
chance of infection
pain
You will be given pain medications after your surgery to keep you comfortable. To ensure the best results, follow all after-care instructions,
Have more reverse tummy tuck questions? Talk to Dr. Saber
Dr. Sepideh Saber, MD, FACS is one of Los Angeles' leading plastic surgeons. As a board-certified professional, she is committed to putting her expertise in service to patients of all genders, ages, and orientations.
After graduating from Stanford University's medical school, she completed a residency at the University of Southern California and a fellowship at New York University. Overall, she trained for over ten years in plastic and reconstructive microsurgery.
To get in touch, call (877) 205-4100 or schedule a consultation online.
The practice of Dr. Saber is located in Encino, CA for patients throughout the Los Angeles area. We are also convenient to Encino, Woodland Hills, Sherman Oaks, Calabasas, Burbank, Glendale, Hidden Hills, Agoura Hills, Northridge, North Hollywood, Malibu, Topanga, Canoga Park, Reseda, Valley Glen, Chatsworth, West Hills, Winnetka, Universal City, Bel Air, Beverly Hills, Downtown Los Angeles, Silverlake, and Echo Park.

Latest posts by Dr. Sepideh Saber
(see all)