Bite Wounds and Plastic Surgery:
Cats, Dogs, and Humans, Oh My!
How dangerous are human bites vs cat bites vs dog bites?
An animal or human bite can have serious consequences. All bite wounds are at risk of infection and, in serious cases, may require the expert reconstructive and aesthetic skills of a plastic surgeon. This is, of course, where I come in.
Human and animal bites are a lot more common than you may think. The estimated lifetime risk of being bitten by a domestic animal is about 50%. And human and animal bites account for 30% of hand infections.
Nationwide, hospital emergency departments treat about 914 dog bite injuries every day. Dog bites outnumber cat bites by five to one and are the second most common public health problem in the United States. Before you start getting anxious, about 50% of dog bites and 90% of cat bites are reported as provoked — meaning they can be avoided.
Bite wounds account for about 1% of all emergency department visits and more than $30 million in annual healthcare professional costs.
So, let's take a closer look at the potential outcomes of animal and human bites.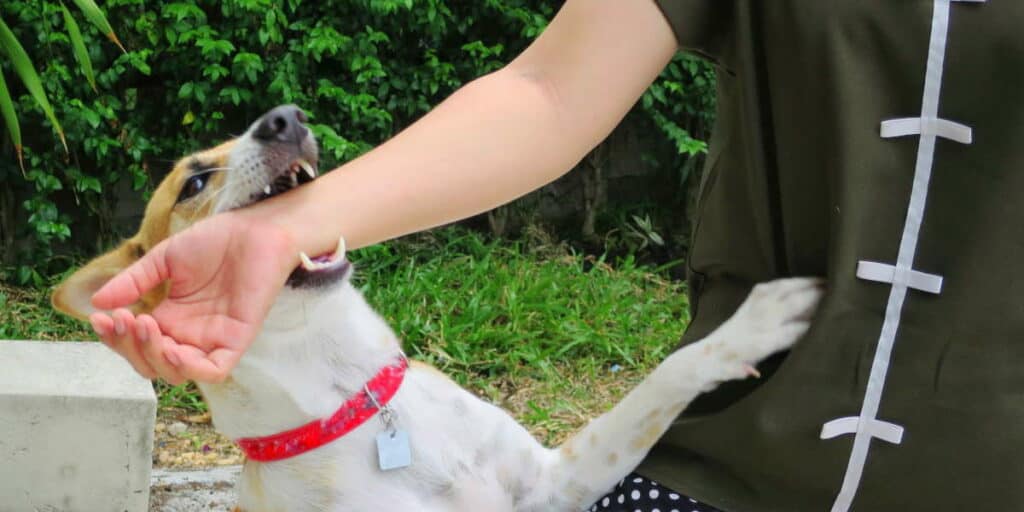 Are cat bites dangerous to humans?
Cats' teeth are slender and sharp, can easily penetrate the soft tissues and joints, and can turn into serious infections very quickly. A scrape or scratch that doesn't go through the skin, fortunately, has a low chance of infection.
But if the wound is deep, an X-ray is often required to rule out a retained foreign body or bone fracture.
Punctures quickly seal over, trapping cat bite bacteria under the skin of the victim, where they quickly multiply. Cats, with their highly sharp, curved nails, may penetrate deep into the skin, leaving bacteria inside the puncture wound. Wound infections can spread to the surrounding tissues, causing a condition called cellulitis.
One of the more common bacteria is Pasteurella multocida. An infected cat bite wound will be red, swollen, and painful. The infection may extend into the surrounding tissues or through the blood, causing sepsis. Rarely, local disease in a bite wound progresses to systemic sepsis or osteomyelitis.
Signs of infection include red streaks, pain, swelling, pus, swollen glands, or fever. Children, the elderly, the ill, and immunosuppressed individuals are at higher risk for developing severe infections.
If you notice signs of infection, seek medical care immediately. And, as a rule, please get a tetanus shot if you have not had a tetanus booster within the last 10 years.
Cat bites can cause problems other than infections. Some cat bite injuries require plastic surgery. A deep cat bite can rupture a tendon or ligament — especially the more delicate ligaments of your hands. These serious injuries often require reconstructive surgery.
How dangerous are dog bites?
Dog bite wounds affect about 4.7 million Americans every year; half of those injured are children between the ages of five and nine.
One out of five dog bites results in an injury that requires medical attention, according to the Centers for Disease Control (CDC).
A dog's mouth contains different bacteria from a cat's, so their bites present different infection risk. Four of the most common dog bite bacteria include:
If you are not up-to-date on your tetanus immunization, you may a tetanus shot or booster after an animal bite. With a feral or unknown dog, you will probably need a rabies vaccination. A mammalian bite may carry rabies even if the animal shows no symptoms, so always report animal bites to your healthcare provider.
Because of their large mouths, dog bites can cause significant tissue damage or loss. Your reconstructive surgeon may use tissue grafts or flap surgery to correct the bite damage. Depending on how much time has passed since your injury, you might instead benefit from scar revision surgery.
Reconstructive surgery after a dog bite
Reconstructive surgery such as lip reconstruction and other repairs are not uncommon after dog bites. These bite injuries usually have very good outcomes with a low complication rate and a high rate of patient satisfaction.
Immediate treatment of dog bite injuries to the face can reduce the potential for permanent facial injuries and disfigurement.
Plastic surgeons like myself, who specialize in reconstructive surgery, find that most of their bite patients are victims of serious dog bite injuries to the face. Facial reconstruction can be challenging, but with a highly trained, board-certified plastic surgeon and state-of-the-art technology — such as laser resurfacing — you can achieve natural-looking results.
Rebuilding a nose may require surgeons to use cartilage — such as rib or ear cartilage — to rebuild the nose's structural support. We can also use expanders to stretch and reshape the existing skin.
Are human bites dangerous?
Between 20-25% of human bite wounds become infected. The human mouth contains as many as 190 different bacterial species. Human bite bacteria cause a much higher incidence of severe infections and complications than those from cats or dogs.
Staphylococcus aureus is isolated in up to 30% of infected human bite wounds and is associated with some of the most severe infections.
Human bites can be classified depending on the mechanism of injury into occlusion bites and the closed fist bite (or fight bites) — either someone bit you, or you cut your hand on their teeth.
Human bite injuries on the hands and face have a higher infection rate than those in other locations.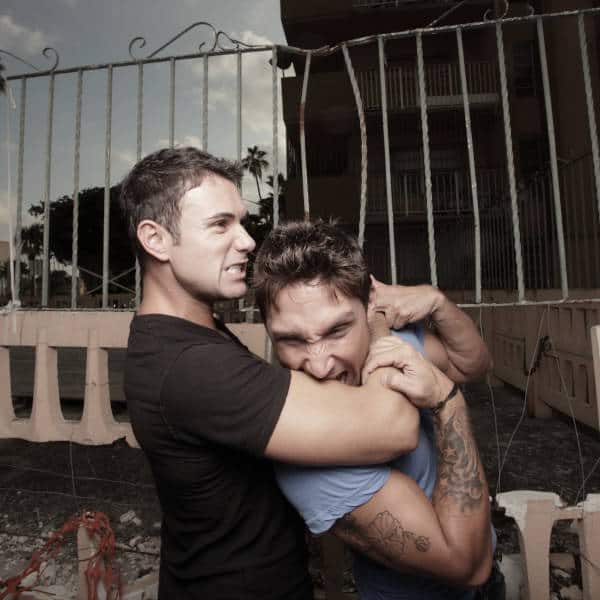 Why are human bites so dangerous?
The dangers of human teeth are caused by pathogens such as herpes simplex virus (HSV). Very rarely, a human bite may transmit human immunodeficiency virus (HIV), hepatitis B, hepatitis C, syphilis, or actinomycosis. If you have a high risk of infection, your doctor may prescribe preventative antibiotics.
In 75% of patients with hepatitis B, the antigen is detectable in their saliva.
When a plastic surgeon is involved, we aim to minimize potential soft tissue deformity and prevent or appropriately treat the infection.
How do human bites usually happen?
As you can probably imagine, human bites usually occur during fights — and clenched-fist injuries are the most common. These occur when a closed fist punches another person's teeth with sufficient force to create a minor wound. Because of the thinness of the skin in the hand, injuries are not uncommon and can include joint penetration, metacarpal fracture, and extensor tendon laceration.
Bite wounds to the head and neck result in avulsion, laceration, and crushing of the tissues. When a tooth strikes the head, even a deep puncture wound may appear innocuous, but bacterial contamination is highly possible. This is especially true in young children with relatively thin, soft scalp and forehead tissue.
What to do if you've been bitten by a person or animal?
Immediately apply first aid. Clean the wound immediately by running warm tap water over it for a couple of minutes, even if the skin doesn't appear to be broken.
Remove any objects in the wound — such as hair or dirt.
Encourage the wound to bleed slightly by gently squeezing it.
Dry the wound and cover it with a clean bandage.
Take a painkiller, such as ibuprofen, if needed.
Seek medical advice unless the wound is only surface level.
What to do about a bite that severs a body part?
If the bite has severed a body part like a finger, hand, ear, tongue, etc., you should immediately:
Wash the severed body part with tap water.
Wrap it in a clean cloth or tissue.
Store it in a plastic bag surrounded by ice so it can be more safely transported to the hospital. It may be possible to reattach the body part surgically.
Get to a hospital immediately.
Why trust Dr. Saber for human, cat, and dog bite wound care and recovery?
Stanford-trained Dr. Saber is known in Encino and the Los Angeles area as a top plastic surgeon with advanced training in reconstructive surgery. After Stanford the doctor took her residency at USC, followed by a fellowship at New York University (NYU) in the highly challenging and delicate area of hand surgery and microsurgery.
Dr. Sepideh Saber, MD, FACS, offers a more sensitive female perspective for patients of all ages, genders, and orientations. Patients from all walks of life have praised their outcomes and her caring, thoughtful approach to all appearance and health-related matters.
Dr. Saber is located in Encino, CA for patients throughout the Los Angeles area. We are very convenient to those in Encino, Woodland Hills, Sherman Oaks, Calabasas, Burbank, Glendale, Hidden Hills, Agoura Hills, Northridge, North Hollywood, Malibu, Topanga, Canoga Park, Reseda, Valley Glen, Chatsworth, West Hills, Winnetka, Universal City, Bel Air, Beverly Hills, Downtown Los Angeles, Silverlake, and Echo Park.

To request a consultation, please call (877) 205-4100 or schedule a consultation online.
Sources
American Academy of Orthopedic Surgeons. Human Bites (http://www.orthoinfo.aaos.org/topic.cfm?topic=A00003)
Talan DA, Abrahamian FM, Moran GJ, Citron DM, Tan JO, Goldstein EJ; Emergency Medicine Human Bite Infection Study Group. Clinical presentation and bacteriologic analysis of infected human bites in patients presenting to emergency departments. Clin Infect Dis. 2003 Dec 1;37(11):1481-9. Epub 2003 Nov 7. PubMed PMID: 14614671.

Latest posts by Dr. Sepideh Saber
(see all)