Do People Really Get Depressed After Plastic Surgery? What Causes the "Emotional Roller Coaster"
What is post-cosmetic surgery depression?
Most patients report an improvement in their self-esteem, body image, and mental health after a cosmetic procedure, but like any surgery, cosmetic surgery can result in a period of depression. Post-surgery depression is caused by several factors, including anesthesia and post-operative pain medication, and is more likely to occur if you have a history of depression.
Cosmetic surgery can have a huge positive impact on your social and professional lives. However, it's important to remember that after any surgery, you may experience some of the following depression symptoms:
Difficulty sleeping
Oversensitivity to the opinions of others
Anxiety about the results
Concern over scarring
Worrying whether your pain or other post-op symptoms are normal
Feelings of isolation
Most patients report that these symptoms last less than a week, and as they start to heal and sleep better, their depression lifts.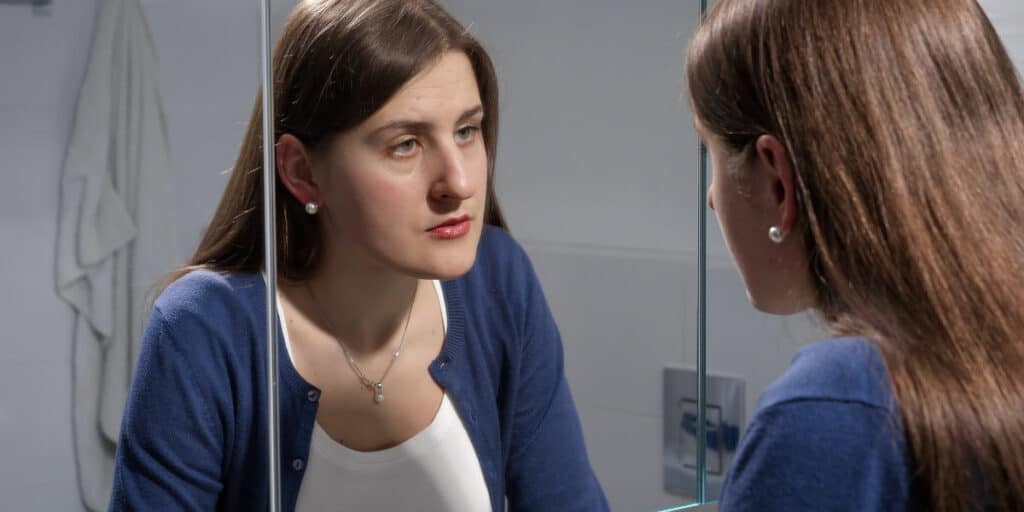 What are the major contributors to post-plastic surgery depression?
Post-surgical depression is not uncommon and usually occurs early in the recovery period. However, some symptoms, such as fatigue and irritability, are common when recovering from surgery and may not indicate you're depressed.
Common causes of depression after cosmetic surgery include:
Pain medication
Discomfort, pain, tenderness, or tightness
A history of depression
Lack of support after surgery
Mobility limitations during recovery
Increased dependence on others
Decreased physical activity increases risk of low mood
The psychological effects of plastic surgery are usually mild and short-lived. However, if you feel your symptoms are going beyond what's expected after a surgical procedure and you're becoming depressed, it's critical to speak with your plastic surgeon and mental health practitioner.
How can I prevent depression after plastic surgery?
Luckily, even if you have a history of depression, feeling blue after surgery isn't inevitable. With proper support, knowledge of what to expect, and a board-certified plastic surgeon you trust, you can improve your odds of a smooth recovery.
Preparation is key
It's common to have mixed emotions after plastic surgery, but asking yourself and your surgeon some questions ahead of time can minimize your risk of depression. During your consultation, Dr. Saber will set realistic expectations for surgical outcomes, risks, and potential complications. It's important to Dr. Saber that all her patients go into cosmetic surgery fully informed, so she will also answer any questions you may have before your procedure and during your recovery process.
Before agreeing to a plastic surgery procedure, you should understand the recovery time, possible side effects, limitations during the healing process, what to expect in terms of postoperative depression, and what your results will look like.
She will also ask about your mental health, as after plastic surgery, depression occurs most often in those with a history of mental problems.
Aesthetic procedures, including breast augmentation, facelift, breast reduction, rhinoplasty, tummy tuck, eyelid surgery, liposuction, breast implants, mommy makeovers, and neck lifts, are shown to have unique preoperative and post-operative psychological effects.
Keep your expectations realistic
It's important to prepare mentally by having realistic expectations about the results of your cosmetic procedure. Also, understand that it can take weeks to months for final results to become fully visible as your body heals and adjusts to the changes.
Social media tremendously influences plastic surgery expectations, and the pandemic accelerated the trend. People are taking their cues from social media influencers or even their own edited selfies.
In 2021, a survey by the American Society of Plastic Surgeons showed that nearly half of all patients reported that social media played a role in their decision to seek cosmetic surgery. In 2020, the American Academy of Facial Plastic and Reconstructive Surgery found that 72% of its members had seen patients who sought plastic surgery to look better in selfies.
Social media is full of filters and edited images and does not present realistic appearance expectations. Your plastic surgery goals should focus on yourself, not attempting to look like or impress other people.
Ensure you have a support system
A strong support system or group of friends can help you deal with any negative mental symptoms resulting from your surgery. Ask a friend or family member to check on you during your recovery period and try to see them regularly.
Be good to yourself
During your recovery period, try to maintain a healthy diet and get plenty of rest. Give yourself a break from life for a while and read books, watch movies, or play games instead of worrying about chores or when you have to get back to work.
All these can lighten your mood, helping you recover quickly and keep a positive outlook.
Why choose Saber Plastic Surgery?
Dr. Sepideh Saber is a board-certified plastic surgeon providing cosmetic procedures and surgeries from a more sensitive female perspective for patients of all ages, genders, and orientations. Mental health and personal well-being are important to Dr. Saber, and she will never push a cosmetic surgery patient into a procedure or decision they aren't fully onboard with.

Keeping her patients safe remains her top priority. She employs the latest state-of-the-art techniques and performs her procedures in the top surgical centers and hospitals, where she enjoys full admitting privileges.
To request a consultation, please call (877) 205-4100 or schedule a consultation online.
Dr. Saber is located in Encino, CA, for patients throughout the Los Angeles area. We are also convenient to Woodland Hills, Sherman Oaks, Calabasas, Burbank, Glendale, Hidden Hills, Agoura Hills, Northridge, North Hollywood, Malibu, Topanga, Canoga Park, Reseda, Valley Glen, Chatsworth, West Hills, Winnetka, Universal City, Bel Air, Beverly Hills, Downtown Los Angeles, Silverlake, and Echo Park.

Latest posts by Dr. Sepideh Saber
(see all)